Attorney J. Bradley Smith answering the question: "What should I do if I have been pulled over and I have been drinking?"
A man from Gaston County, NC was arrested this week and now stands accused of drunk driving in an accident that took place earlier this year and left a man dead. Anthony Lamar Ogden, 59, was arrested and charged with felony DUI in which death results. He's now being held without bond in a York County Detention Center.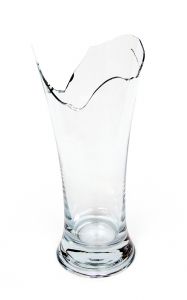 According to authorities, Ogden was one of three drivers involved in a three-vehicle pileup, which happened back in January. The crash occurred on U.S. 21 just about a mile south of Fort Mill. The crash began a little before 7 p.m. when cars driven by Sherrell Wright and Alva Terrell had come to a stop on U.S. 21. Shortly thereafter, Ogden crashed into the back of Terrell's Chevrolet, which was then pushed into the back of Wright's Nissan.
Police say that while all three drivers were thankfully wearing seat belts at the time of the crash, the severity of the accident was so great that serious harm resulted nonetheless. All three drivers were taken to area hospitals for treatment of their injuries, though Terrell, who absorbed the brunt of the impact of the crash, suffered the most serious injuries. Terrell died three days after the accident at Carolinas Medical Center in Charlotte.
According to family members, Terrell was on his way home from a shift at Walmart where he worked as a cashier. The 74-year-old man was taking blood thinners, which contributed to his death because emergency medical responders and doctors struggled to control his bleeding.
At the time of the accident, Ogden was initially charged with DUI; however, once Terrell died the charges were upgraded to a felony. The criminal matter is a serious one and could result in not only fines, but also incarceration. If convicted, Ogden faces up to 25 years in prison for driving under the influence in which death results.
Even more damaging for Ogden is that prosecutors will try and bring up his previous brushes with the law. Records show that Ogden was found guilty of DUI twice before, once in 2001 and then again in 2012. These previous drinking and driving convictions could compound his legal troubles and make it that much harder to avoid severe punishment.
Arnold & Smith, PLLC is a Charlotte based criminal defense, traffic violation defense and civil litigation law firm servicing Charlotte and the surrounding area. If you or someone you know need legal assistance, please contact Arnold & Smith, PLLC today at (704) 370-2828  or find additional resources here.
About the Author: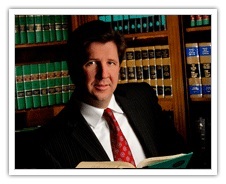 Brad Smith is a Managing Member with Arnold & Smith, PLLC where he focuses on the areas of criminal defense, DUI / DWI defense and traffic defense. Mr. Smith began his legal career in Charlotte, North Carolina as an Assistant District Attorney. In 2006, he entered private practice focusing almost entirely on criminal defense.
Born and raised in Charlotte, Mr. Smith is married with his two sons' and one daughter. In his free time, he enjoys traveling, boating, golf and hiking near his mountain home in western North Carolina.

Source:
"NC man charged with felony DUI after deadly Fort Mill crash," by Jonathan McFadden, published at HeraldOnline.com.
See Our Related Videos From Our YouTube Channel:
https://www.youtube.com/user/ArnoldSmithPLLC?feature=watch

See Our Related Blog Posts:
North Carolina Man Faces Nearly Two Years In Prison After Drunken Moped Driving