Attorney J. Bradley Smith answering the question: "I was found not guilty of a charge, but my record still shows the charge."
North Carolina State Highway Patrol officers have charged a woman after her car ended up in a ditch in Onslow County earlier this week. In that case, 23-year-old Brittany Veitch was charged with reckless and careless driving after her vehicle slid off the road and wound up in a creek.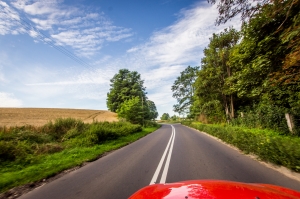 Law enforcement officials say that the woman was arguing with a passenger before the accident happened. As a result of distraction, Veitch then drifted out of her lane and eventually ended up in the ditch. At the time of the accident, Veitch was transporting her 9-month-old son. Thankfully, reports indicate the boy was safely strapped in his car seat and was unharmed as a result of the accident.
Some people might be surprised that charges were filed despite the relatively minor consequences of the accident. The reality is that in North Carolina the law allows police officers the latitude to bring charges against those drivers who were distracted, careless or reckless while operating their vehicle. The law exists to punish those whose inattention could lead to possibly devastating injuries to themselves or others.
Beyond obvious examples of distracted driving like texting or talking on the phone, the reality is that even heated arguments with passengers can create the kind of danger that leads to accidents. As this case illustrates, doing anything that pulls your attention away from the road can be enough to lead to a momentary mistake. Eating, fiddling with the radio, yelling at kids in the back seat or looking for directions, are all low-tech examples of distracting activities that can not only cause harm but also serve as the basis for a motor vehicle offense.
Under North Carolina law, reckless driving is among the most commonly charged motor vehicle offenses. A charge for reckless driving qualifies as a Class 2 misdemeanor, meaning there are possible serious penalties if convicted. One form of reckless driving says that to be convicted a person must be found guilty of driving a vehicle on a public road or area carelessly and in willful disregard for the safety of others. Another variety of reckless driving charge exists and is used for speeders and says that conviction will occur when a driver moves at a speed that endangers other persons or property.
Arnold & Smith, PLLC is a Charlotte based criminal defense, traffic violation defense and civil litigation law firm servicing Charlotte and the surrounding area. If you or someone you know need legal assistance, please contact Arnold & Smith, PLLC today at (704) 370-2828 or find additional resources here.
About the Author: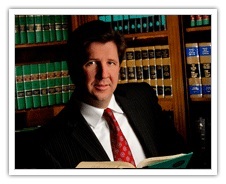 Brad Smith is a Managing Member with Arnold & Smith, PLLC where he focuses on the areas of criminal defense, DUI / DWI defense and traffic defense. Mr. Smith began his legal career in Charlotte, North Carolina as an Assistant District Attorney. In 2006, he entered private practice focusing almost entirely on criminal defense.
Born and raised in Charlotte, Mr. Smith is married with his two sons' and one daughter. In his free time, he enjoys traveling, boating, golf and hiking near his mountain home in western North Carolina.
Source:
"NC woman charged after car goes into creek," published at WCNC.com.
See Our Related Videos From Our YouTube Channel:
https://www.youtube.com/user/ArnoldSmithPLLC?feature=watch
See Our Related Blog Posts:
Insurance Fraud Lands Three North Carolina Friends Behind Bars
Charlotte Tween Steals Car And Crashes Into School Bus