Attorney J. Bradley Smith answering the question: "The person that called the police doesn't want to press charges."
Charlotte-Mecklenburg Police officers say that in all their years investigating area crimes they have never encountered a bathroom holdup. This week marks a first for the department as it was revealed an older man was robbed at gunpoint in the bathroom of a Charlotte area Bojangles this past week.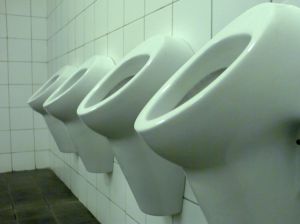 The crime took place Sunday evening, a little after 7:30 p.m., at the Bojangles in The Plaza. Police say that as an older man was preparing to order his dinner, two young men in hoodies stepped into the restaurant and were first spotted on a store security camera. While the older gentleman's food was being prepared, he excused himself to the restroom. What happened next surprised not only him, but police as well.
According to reports, as soon as the man entered the bathroom with his back to the door, the two young men in hoodies followed closely behind. They then stuck a gun to the man's back and threatened to kill him if he resisted. The criminals then ordered the man to empty his pockets. Within a minute they had secured the man's wallet, cash and cellphone and were just as quickly out of the restaurant and away in a nearby car.
Police say that the encounter shocked the victim who says he never saw it coming. After he was robbed he went to tell restaurant employees who were similarly stunned and say that they had no idea a robbery was taking place only a few feet away from the cash registers.
Authorities note that robbery itself may not be especially rare, but robbery in the restroom appears to be unique. CMPD officials say that this case represents the only one in recent memory where a person claimed to be robbed while using the restroom. Police officers believe that the robbery was a crime of opportunity rather than a well thought out plan. It seems as if the two young men spotted what they thought was an easy mark and decided to pounce while the victim was preoccupied.
Police have yet to locate the two robbers but say they have leads that they are pursuing.
Arnold & Smith, PLLC is a Charlotte based criminal defense, traffic violation defense and civil litigation law firm servicing Charlotte and the surrounding area. If you or someone you know need legal assistance, please contact Arnold & Smith, PLLC today at (704) 370-2828 or find additional resources here.
About the Author: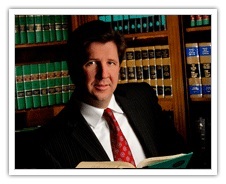 Brad Smith is a Managing Member with Arnold & Smith, PLLC where he focuses on the areas of criminal defense, DUI / DWI defense and traffic defense. Mr. Smith began his legal career in Charlotte, North Carolina as an Assistant District Attorney. In 2006, he entered private practice focusing almost entirely on criminal defense.
Born and raised in Charlotte, Mr. Smith is married with his two sons' and one daughter. In his free time, he enjoys traveling, boating, golf and hiking near his mountain home in western North Carolina.
Source:
"Restroom robbery," by Paul Cameron, published at WBTV.com.
See Our Related Videos From Our YouTube Channel:
https://www.youtube.com/user/ArnoldSmithPLLC?feature=watch
See Our Related Blog Posts:
North Carolina Criminal Cases Tackle Sobriety Checkpoints
Cold Weather Has Surprising Impact On Charlotte Crime Rates