Charlotte Criminal Lawyer Brad Smith answers the question: "What are the long term effects of being convicted of a crime?"
Those who follow issues involving criminal law may know that the United States is an outlier among other countries in the world when it comes to punishment of juvenile offenders. For years the U.S. was among only a small number of countries in the world where individuals could be sentenced to life without parole for crimes they committed as minors. That changed about eight years ago, bringing the U.S. somewhat more in line with practices in other developed nations. Though the change was heralded as a good thing by many, a recent case that was granted cert by the Supreme Court highlights the dangerous loopholes that still exist in current criminal practice.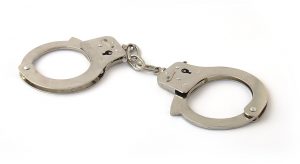 The case that the Supreme Court agreed to hear concerns a man from St. Louis named Bobby Bostic. Bobby was 16 years old when he and an 18-year-old friend decided to commit a series of crimes a little more than 22 years ago. Bobby and his friend robbed a group of people at gunpoint, shooting two and injuring one. The group had been out delivering Christmas gifts to the needy. Their spree continued and resulted in carjacking, also at gunpoint, and forcible fondling.
The two men were eventually apprehended and prosecutors came calling with an offer: plead guilty and in return the government would agree to a 30-year prison sentence, fairly light given the multitude of charges facing the men. Bobby's accomplice, the adult, agreed to the deal. Bobby refused and ended up getting sentenced to a shocking 241 years behind bars.
Though the crime happened decades ago, the ACLU got involved more recently and is pushing for a reevaluation of Bobby's case in light of recent events. Back in 2010, the U.S. Supreme Court issued an important decision known as Graham v. Florida. In that case, the Court held that juvenile offenders could not be sentenced to life without parole for non-homicide crimes committed as minors. The idea was that such punishment was unjust given the offenders' young age and mental development.
The question that the ACLU has now raised in Bobby's case is whether there are limits beyond simply life without parole. Though Bobby technically did not receive life without parole, the reality is that he will undoubtedly die behind bars. Bobby will not be eligible for parole until he is 112 years old, more than twice his current life expectancy. In fact, the judge who presided over his case said just that, "…Bobby Bostic, you will die in the Department of Corrections." The question is whether such staggering sentences are allowed when they appear to run counter to the spirit of the 2010 decision, which views such lengthy terms as cruel.
The ACLU is now arguing that the sentence was unconstitutional and that Bobby should be allowed some opportunity for release, provided he can be shown to be capable of functioning in society. The group has also asked the court to address divergent treatment of cases involving juveniles. Some states appear to be following the spirit of the ruling, preventing minors from being given sentences equivalent to life without parole. Other states, like Missouri, continue to ignore the spirit of the ruling and allow minors to be sentenced to dozens or even hundreds of years behind bars, a loophole that would appear to flout the intent of the Court in Graham.
In an attempt to address the problem, one legislator in the Missouri House has filed a bill for consideration that would require those under 17 to be prosecuted for virtually all crimes in juvenile court. The only exception would be if the offender is found fit to stand trial as an adult, in which case, they could be tried in adult court. Though the proposal is being floated, there is no sign of it passing anytime soon. As for Bobby Bostic, the Supreme Court agreed to hear the case and many are eagerly awaiting its ruling. In the meantime, minors in places like Missouri continue to remain eligible for sentences that would be deemed unconstitutional in other states.
If you or someone you know has been charged with a crime, please contact the experienced criminal defense attorneys at Arnold & Smith, PLLC. Our attorneys stand at the ready to defend you against state or federal charges. Please contact Arnold & Smith, PLLC today at (704) 370-2828   or find additional resources here.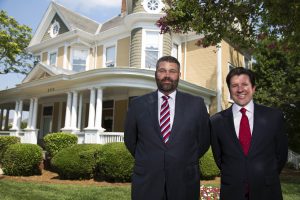 The criminal defense attorneys at Arnold & Smith, PLLC make it their mission to zealously defend their clients on a wide range of criminal matters at both the state and federal levels. These matters may include any charge from traffic offenses; DWI/DUI; drug charges (from simple possession to possession with intent to distribute and trafficking); gun permit denials; weapons offenses; and property crimes (larceny, breaking and entering, robbery, fraud, embezzlement, white collar offenses); to sexually related offenses (indecent exposure; sexual assault, crimes against nature, removal from sex offender registry); and violent crimes (domestic violence; assault; manslaughter; homicide, murder). Other legal issues that Arnold & Smith, PLLC criminal clients may be facing include restraining orders, restraining order and probation violations, expungements; appeals; and immigration issues related to criminal charges. Our criminal defense attorneys are passionate about ensuring that individuals empower themselves by being informed about their constitutional rights, and stand at the ready to fight in the defense of those facing criminal charges.
Source:
http://www.stltoday.com/news/local/crime-and-courts/u-s-supreme-court-could-hear-case-of-st-louis/article_85a45e2f-4236-5436-b440-c759ff33831c.html
Image Credit:
https://www.freeimages.com/photo/handcuffs-1413638
See Our Related Video from our YouTube channel:
https://www.youtube.com/user/ArnoldSmithPLLC?feature=watch
See Our Related Blog Posts: