Charlotte Criminal Lawyer Brad Smith answers the question: "What are the long term effects of being convicted of a crime?"
When we think of the law we often imagine rules that are set in stone. The law is meant to remain constant, allowing certainty over time and consistent treatment, two ways of ensuring that justice is meted out equally. Given the general presumption of consistency, a recent proposal under consideration in Florida has garnered attention. The plan will allow the state legislature to make new criminal laws retroactive, in certain cases. To learn more about what the plan would mean for residents of Florida, keep reading.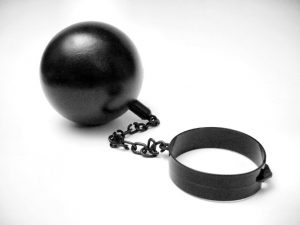 The plan, known as CRC Proposal 20, is before the state's Constitutional Revision Commission and aims to delete a section from the Florida Constitution dating back to the late 1800s. The section, known as the "Savings Clause," has long prevented legislators from retroactively applying new criminal laws. This means that legislators could not pass a new criminal law and go back to apply the new rules to someone who committed a crime before the new rules went into effect.
Advocates argue that the reform is a step in the right direction as it would allow criminal defendants to potentially benefit from lighter sentences. In fact, supporters use examples of more lenient punishment for criminal defendants to bolster their push to change the constitution. One example is a recent change to Florida law that eliminated minimum prison sentences for individuals convicted of aggravated assault. The law went into effect in 2016, so under the current Savings Clause, the only people who could benefit from the new, lighter sentencing rules are those who committed the aggravated assault after implementation of the new rules. Anyone who committed the assault prior to implementation of the rules would be out of luck. This is true even if the person is not charged with the crime until well after the rules took effect. What matters is the date the crime itself was committed.
Though this has a lot of potential to reform some aspects of the Florida criminal justice system, passage of the constitutional amendment would not automatically make all criminal law changes retroactive. Supporters have said that the legislature would have to make a decision in each particular case. When new criminal laws are proposed, the legislature would need to identify whether those new rules are meant to apply retroactively. If so, they could, given the proposed constitutional change.
Supporters of the change say that elimination of the Savings Clause is long overdue. The current constitution ties the hands of legislators, preventing them from correcting previous mistakes. In fact, they point out that Florida is the last state in the country to have a Savings Clause, which prevents retroactive application of new criminal laws.
The proposed reform has passed a subsection of the Constitutional Revision Commission and will now move on to a vote of the full body. If it passes, then it will immediately be placed on the November 2018 ballot as a measure for Florida voters to consider. To become effective, it will need to be accepted by at least 60 percent of voters. If it is, then the hope is that criminal defendants across the state can begin benefitting from legal reforms right away.
If you or someone you know has been charged with a crime, please contact the experienced criminal defense attorneys at Arnold & Smith, PLLC. Our attorneys stand at the ready to defend you against state or federal charges. Please contact Arnold & Smith, PLLC today at (704) 370-2828   or find additional resources here.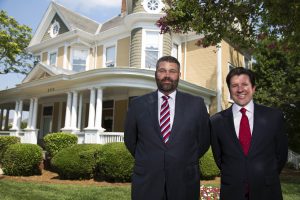 The criminal defense attorneys at Arnold & Smith, PLLC make it their mission to zealously defend their clients on a wide range of criminal matters at both the state and federal levels. These matters may include any charge from traffic offenses; DWI/DUI; drug charges (from simple possession to possession with intent to distribute and trafficking); gun permit denials; weapons offenses; and property crimes (larceny, breaking and entering, robbery, fraud, embezzlement, white collar offenses); to sexually related offenses (indecent exposure; sexual assault, crimes against nature, removal from sex offender registry); and violent crimes (domestic violence; assault; manslaughter; homicide, murder). Other legal issues that Arnold & Smith, PLLC criminal clients may be facing include restraining orders, restraining order and probation violations, expungements; appeals; and immigration issues related to criminal charges. Our criminal defense attorneys are passionate about ensuring that individuals empower themselves by being informed about their constitutional rights, and stand at the ready to fight in the defense of those facing criminal charges.
Source:
http://floridapolitics.com/archives/251662-proposal-allowing-retroactive-criminal-law-changes-heads-full-crc
Image Credit:
https://www.freeimages.com/photo/old-ball-and-chain-series-1-1552304
See Our Related Video from our YouTube channel:
https://www.youtube.com/user/ArnoldSmithPLLC?feature=watch
See Our Related Blog Posts: