Charlotte Criminal Lawyer Brad Smith answers the question: "If I have an outstanding warrant, what should I do?"
When you think of deadly weapons most people imagine the classics: guns and knives. Crimes that include heightened penalties for being committed with deadly weapons thus typically involve defendants who had a gun or knife in their possession at the time. Though this is true in many cases, there are plenty of other items that have been deemed deadly weapons. The Florida Supreme Court will soon weigh in on this issue and decide whether an automobile ought to be deemed a deadly weapon.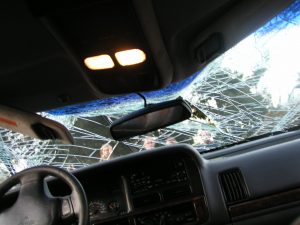 First things first, it is obvious that cars can be deadly. Given the tens of thousands of people who die each year in automotive accidents, it goes without saying that a car can cause serious harm. Whether it ought to be deemed a deadly weapon is another question entirely. In Florida, the state's appellate courts have come down on both sides of the question. Some have said that automobiles are inherently dangerous and destructive and thus deserve recognition as deadly weapons. Other disagree, saying that vehicles are not commonly understood to be an instrument for combat against another person and thus cannot be defined as a weapon.
Why is the distinction so important? Whether a car is defined as a deadly weapon has a big impact in criminal sentencing. If a vehicle is a deadly weapon, convictions for manslaughter or unintentional killings can become substantially more serious felonies. If not, the defendant will face much lighter penalties. According to experts on Florida criminal law, if a car is deemed a deadly weapon it can result in an additional 15 years on a person's prison sentence.
In a case decided last year, one Florida appellate court reversed a conviction for a man who had been sentenced to manslaughter with a deadly weapon. In that case, the man had run over a woman three times, killing the 25-year-old victim. The decision to overturn the classification of the vehicle as a deadly weapon resulted in the defendant's prison sentence for manslaughter getting cut in half, from 30 to 15 years. The mother of the victim said that it is patently clear that a vehicle is a deadly weapon because it was used as a deadly weapon. As a result, the law should treat it as such.
Critics have also picked apart the legal basis for the recent ruling. The court decided that an automobile should not be considered a deadly weapon because its primary purpose is transportation. However, by that logic, few things would ever qualify. A knife's purpose is to be used as cutlery. A baseball bat is sporting equipment. A rifle is meant to be used for hunting. Yet in none of these cases would a person reasonably argue that the items should not be considered a deadly weapon. By the same logic then, a car, when used destructively, should also warrant the deadly weapon designation.
The Florida Attorney General's Office has gotten involved and asked the Supreme Court to intervene. The Attorney General's Office noted that one appeals court specifically concluded that a car is not a weapon, while another decided that it is. This kind of divide leads to very different criminal consequences depending entirely on what part of the state the defendant finds him or herself in. Cases with identical facts should be treated in identical ways; otherwise justice is not being equally applied. The legal community in Florida will now need to wait on a decision by the Florida Supreme Court to clarify the issue and bring alignment to criminal prosecutions across the state.
If you or someone you know has been charged with a crime, please contact the experienced criminal defense attorneys at Arnold & Smith, PLLC. Our attorneys stand at the ready to defend you against state or federal charges. Please contact Arnold & Smith, PLLC today at (704) 370-2828   or find additional resources here.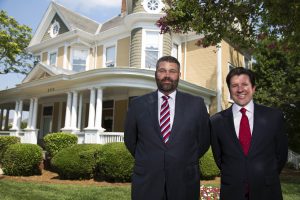 The criminal defense attorneys at Arnold & Smith, PLLC make it their mission to zealously defend their clients on a wide range of criminal matters at both the state and federal levels. These matters may include any charge from traffic offenses; DWI/DUI; drug charges (from simple possession to possession with intent to distribute and trafficking); gun permit denials; weapons offenses; and property crimes (larceny, breaking and entering, robbery, fraud, embezzlement, white collar offenses); to sexually related offenses (indecent exposure; sexual assault, crimes against nature, removal from sex offender registry); and violent crimes (domestic violence; assault; manslaughter; homicide, murder). Other legal issues that Arnold & Smith, PLLC criminal clients may be facing include restraining orders, restraining order and probation violations, expungements; appeals; and immigration issues related to criminal charges. Our criminal defense attorneys are passionate about ensuring that individuals empower themselves by being informed about their constitutional rights, and stand at the ready to fight in the defense of those facing criminal charges.
Source:
http://www.sun-sentinel.com/local/palm-beach/fl-pn-car-as-weapon-supreme-court-20171207-story.html
Image Credit:
https://www.freeimages.com/photo/car-crash-1451244
See Our Related Video from our YouTube channel:
https://www.youtube.com/user/ArnoldSmithPLLC?feature=watch
See Our Related Blog Posts: