Charlotte Criminal Lawyer Brad Smith answers the question:"What is an expungement?"
We have previously discussed the important changes that will soon go into effect regarding expungements in North Carolina. The law is set to change and will make it easier for more people to wipe the slate clean, deleting from their criminal history certain one-time mistakes that have continued to haunt them years into the future. But what if you do not qualify for expungement? Even though the laws have been loosened to allow more people to experience the benefit of expungement, there are still numerous restrictions that exclude many people in North Carolina.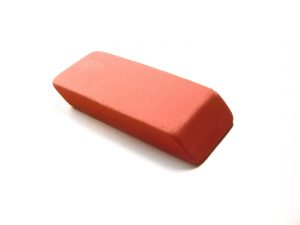 If you are interested in exungement, but for whatever reason do not qualify, the good news is that there are other options worth considering. Though few people have heard of them, North Carolina law allows for individuals to pursue something known as a certificate of relief. The certificate of relief is a way to help you move forward and reintegrate into the work environment more successfully, though it stops short of the blank slate provided by an expungement. To learn more about certificates of relief, keep reading.
What is a certificate of relief?
A certificate of relief acts in a similar, though much more limited, way as an expungement. If a person meets certain qualifications, he or she can have certain consequences associated with a prior criminal conviction reduced or eliminated.
Who is eligible for a certificate of relief?
The law says that a person may petition for a certificate of relief if he or she has been convicted of no more than two Class G, H, or I felonies or misdemeanors of any class in one session of court. The person can combine any offenses within this group, but the total cannot exceed two. Additionally, the person must not have other convictions for a felony or misdemeanor other than for certain traffic violations. The person must not be in violation of any criminal sentences and must not have any pending criminal charges. The person must have lawful employment or some other lawful source of support. The person must also wait until 12 months have passed since his or her sentence was completed. Finally, it must be determined that granting the request would not pose any unreasonable risk. Other factors could be relevant in determining if you qualify so it is always recommended that you meet with an experienced criminal defense attorney to discuss thoroughly the merits and details of your particular situation.
What does the certificate of relief do?
The law says that a certificate of relief exists to lessen or reduce certain collateral consequences of a criminal conviction. This means that it tries to minimize the damage a criminal conviction does to various aspects of a person's life. Examples include making it harder to find housing or secure employment or hold certain licenses. A certificate of relief is supposed to make these things easier. Specifically, a certificate of relief is aimed at collateral sanctions and disqualifications. Collateral sanctions are those that are automatically imposed by law, while disqualification are imposed by agencies, courts, boards, and officials, but are not mandatory.
A certificate of relief helps the petitioner avoid these collateral consequences, relieving them of all mandatory sanctions with few exceptions. These exceptions include things like registration with the sex offender registry and certain firearm disqualifications, which will remain. Certificates of relief do not prevent an agency or board or authority from imposing disqualification based on your conviction, but they make it possible for the organization to view the conviction more favorably and give them the choice about whether to impose the disqualification.
A certificate of relief can be a great help to individuals with previous convictions on their record that they believe are holding them back. That said, it is important to understand that a certificate of relief is not an expungement and there are things it may not be able to do for you. To understand the process in more detail, do not hesitate to reach out to one of our experienced criminal defense attorneys who will be happy to guide you through the process.
If you or someone you know has been charged with a crime, please contact the experienced criminal defense attorneys at Arnold & Smith, PLLC. Our attorneys stand at the ready to defend you against state or federal charges. Please contact Arnold & Smith, PLLC today at (704) 370-2828   or find additional resources here.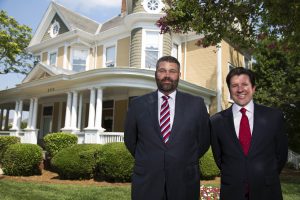 The criminal defense attorneys at Arnold & Smith, PLLC make it their mission to zealously defend their clients on a wide range of criminal matters at both the state and federal levels. These matters may include any charge from traffic offenses; DWI/DUI; drug charges (from simple possession to possession with intent to distribute and trafficking); gun permit denials; weapons offenses; and property crimes (larceny, breaking and entering, robbery, fraud, embezzlement, white collar offenses); to sexually related offenses (indecent exposure; sexual assault, crimes against nature, removal from sex offender registry); and violent crimes (domestic violence; assault; manslaughter; homicide, murder). Other legal issues that Arnold & Smith, PLLC criminal clients may be facing include restraining orders, restraining order and probation violations, expungements; appeals; and immigration issues related to criminal charges. Our criminal defense attorneys are passionate about ensuring that individuals empower themselves by being informed about their constitutional rights, and stand at the ready to fight in the defense of those facing criminal charges.
Source:
https://www.sog.unc.edu/resources/microsites/relief-criminal-conviction/certificates-relief
Image Credit:
https://www.freeimages.com/photo/eraser-1423965
See Our Related Video from our YouTube channel:
https://www.youtube.com/user/ArnoldSmithPLLC?feature=watch
See Our Related Blog Posts: