Charlotte Criminal Lawyer Brad Smith answers the question: "Can I be arrested without evidence against me?"
One of the many new changes going into effect on December 1, 2017, involves North Carolina's private warrant system. The subject seldom gets much attention, but because of the important consequence it can have, deserves some explanation. To learn more about what private warrants are, how they operate in North Carolina, and what is set to change as of December 1st, keep reading.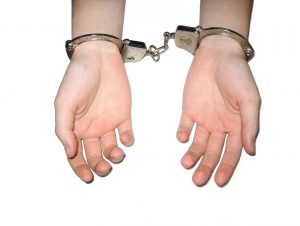 What is a private warrant?
When most people think of a warrant for arrest, they imagine a document signed by a judge or a magistrate. This warrant is usually issued based on information from some government official, typically a police officer. Though this is how the process works most of the time, there are exceptions in some states, specifically, here in North Carolina. In North Carolina, warrants can be issued based on testimony from private individuals, not just police officers. These warrants function the same exact way as all warrants and have the same legal significance. Though this has many positive attributes, in that it increases access to the justice system for individuals, removing a layer of bureaucracy, it does have risks as well. The system can be abused and is easier for innocent individuals to be caught up in alleged criminal infractions due to a personal problem with a friend or significant other.
How do private warrants work in North Carolina?
The subject is dealt with in North Carolina General Statute Section 15a-304. The language of the law makes clear that private warrants are possible by failing to specify who must provide evidence to judges. The law states that judicial officials are able to issue an arrest warrant if they receive sufficient information to make a judgment that there is probable cause to believe that a crime has been committed and that the person who will be arrested committed that crime. The law says nothing to limit the source of this information, meaning that a private person in his or her individual capacity is just as able to bring forward such information as a police officer.
Examples of private warrants
Typically, private warrants are issued in cases involving two people who know each other well. Examples include neighbors, friends and romantic partners. Common examples of crimes that are associated with the issuance of private warrants include things like robbery, larceny, assault, destruction of personal property, etc. Generally, the kinds of things that individuals would be involved in among themselves, often without involving law enforcement officials.
What will change as of December 1st?
Though North Carolina is not the only state to allow citizens to initiate an arrest warrant, it is unique in providing individual citizens so much power in starting the criminal process without involving a police officer. The legislature recently took action to change the existing process rather substantially. The new change to the law requires citizens to put any complaints they have in the form of a written affidavit, something that was not previously required. Additionally, the law encourages judges to issue criminal summons rather than arrest warrants in most cases that are initiated by members of the public. Though the revisions do not abolish North Carolina's private warrant practice, they do serve to restrict it, something many believe is a good thing.
If you or someone you know has been charged with a crime, please contact the experienced criminal defense attorneys at Arnold & Smith, PLLC. Our attorneys stand at the ready to defend you against state or federal charges. Please contact Arnold & Smith, PLLC today at (704) 370-2828   or find additional resources here.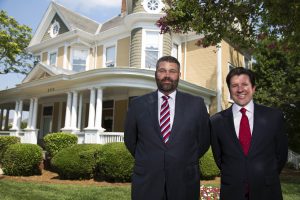 The criminal defense attorneys at Arnold & Smith, PLLC make it their mission to zealously defend their clients on a wide range of criminal matters at both the state and federal levels. These matters may include any charge from traffic offenses; DWI/DUI; drug charges (from simple possession to possession with intent to distribute and trafficking); gun permit denials; weapons offenses; and property crimes (larceny, breaking and entering, robbery, fraud, embezzlement, white collar offenses); to sexually related offenses (indecent exposure; sexual assault, crimes against nature, removal from sex offender registry); and violent crimes (domestic violence; assault; manslaughter; homicide, murder). Other legal issues that Arnold & Smith, PLLC criminal clients may be facing include restraining orders, restraining order and probation violations, expungements; appeals; and immigration issues related to criminal charges. Our criminal defense attorneys are passionate about ensuring that individuals empower themselves by being informed about their constitutional rights, and stand at the ready to fight in the defense of those facing criminal charges.
Image Credit:
https://www.freeimages.com/photo/restrained-1188171
See Our Related Video from our YouTube channel:
https://www.youtube.com/user/ArnoldSmithPLLC?feature=watch
See Our Related Blog Posts: