We have previously discussed a new expungement law that will go into effect in North Carolina in just a few weeks. The measure, scheduled to be implemented on December 1, 2017, is aimed at improving the currently cumbersome expungement process. The law is specifically designed to make the process faster and simpler for those hoping for a fresh start. Though we have mentioned several aspects of the new law, we have not yet discussed in detail the requirement by background check entities to delete expunged records. For more information about this issue, keep reading.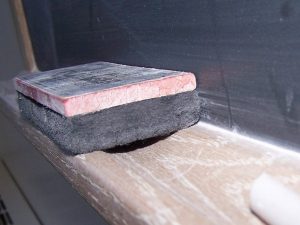 Background
Before we jump into the details of the duty to delete expunged records, we should take a moment to reiterate some of the most important aspects of the new law. Currently, anyone interested in an expungement must wait a long time, 15 years for felonies or misdemeanors, assuming the conviction is first-time and non-violent. The newly revised law says that the wait time for first-time, non-violent felonies will be dropped to 10 years. First-time, non-violent misdemeanors will have even short waiting periods, as these will now be reduced to only five years. The new law is also helpful to those eager to get a clean slate in that it removes limits on expungements for dismissed charges or not guilty verdicts.
What is the duty to delete?
The duty to delete expunged records is discussed in North Carolina General Statutes Section 15A-152, "Civil liability for dissemination of certain criminal history information". The law says that any private entity that holds itself out as being in the business of compiling and disseminating criminal history information is required to destroy and shall not disseminate any information in the possession of the entity that the entity has received notice to delete. The entity (typically a background check service) must delete the records within a specific period of time, either the period identified in any licensing agreement with the State of North Carolina or, if no such period is specified, within 10 days of receiving notice to delete. The good news is that the law imposes an affirmative duty on these background check companies to remove expunged records from their system.
Verification
So how does a person who secured an expungement verify that the records were actually removed? The law also discusses this point and says that a person who has had a record expunged can apply to the Administrative Office of the Courts for a certificate verifying that the person is the subject of a record that has been expunged and that the notice of the expungement was made as required by law. By securing this certificate of verification, the person can get definitive proof that the record should have been expunged and that any background check companies were on notice to delete the record.
What happens if there is a failure to delete?
More good news for those with expunged records, not only are background check companies and other entities required to delete these records, but the law provides for a remedy in the event that they fail to do so. The law says that any private entity that disseminates information in violation of these rules is liable for any damages sustained as a result of that violation. The plaintiff, meaning the person who was harmed by the release of records that ought to have been deleted, can not only sue for damages, but can recover court costs and reasonable attorneys' fees.
If you or someone you know has been charged with a crime, please contact the experienced criminal defense attorneys at Arnold & Smith, PLLC. Our attorneys stand at the ready to defend you against state or federal charges. Please contact Arnold & Smith, PLLC today at (704) 370-2828   or find additional resources here.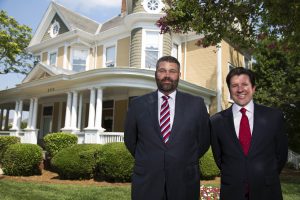 The criminal defense attorneys at Arnold & Smith, PLLC make it their mission to zealously defend their clients on a wide range of criminal matters at both the state and federal levels. These matters may include any charge from traffic offenses; DWI/DUI; drug charges (from simple possession to possession with intent to distribute and trafficking); gun permit denials; weapons offenses; and property crimes (larceny, breaking and entering, robbery, fraud, embezzlement, white collar offenses); to sexually related offenses (indecent exposure; sexual assault, crimes against nature, removal from sex offender registry); and violent crimes (domestic violence; assault; manslaughter; homicide, murder). Other legal issues that Arnold & Smith, PLLC criminal clients may be facing include restraining orders, restraining order and probation violations, expungements; appeals; and immigration issues related to criminal charges. Our criminal defense attorneys are passionate about ensuring that individuals empower themselves by being informed about their constitutional rights, and stand at the ready to fight in the defense of those facing criminal charges.
Sources:
http://www.ncga.state.nc.us/EnactedLegislation/Statutes/HTML/BySection/Chapter_15A/GS_15A-152.html
Image Credit:
http://www.freeimages.com/photo/chalk-and-eraser-1427701
See Our Related Video from our YouTube channel:
https://www.youtube.com/user/ArnoldSmithPLLC?feature=watch
See Our Related Blog Posts: