Charlotte Criminal Lawyer Brad Smith answers the question: "If I have an outstanding warrant, what should I do?"
The Supreme Court will soon hear an important case touching on several hot topics: immigration, deportation and crime. The Court will weigh into the thorny issue of how much power the government should have to deport immigrants who are found to have committed criminal acts. The case comes at an especially heated time given the recent election and heated rhetoric surrounding the topic of immigration, legal and otherwise.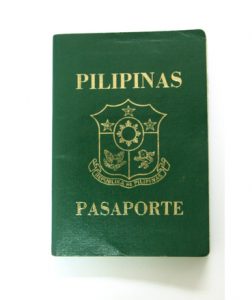 The Supreme Court agreed to hear the case of a Filipino man who became a lawful permanent resident back in 1992. Decades later, in 2007 and again in 2009, he was convicted of breaking into two abandoned buildings, one a garage and the other an empty house. He was arrested and convicted and served more than five years in state prison for the crimes.
Unfortunately for the defendant, federal immigration officials decided that these burglaries should be enough to justify deportation. The reason is that the law says any immigrant may be deported for committing an aggravated felony, including any crime of violence. In California, residential burglary qualifies as a crime of violence, at least so says federal immigration officials.
The Ninth Circuit Court of Appeals disagreed and in a 2-1 decision said such a move was unconstitutional. The basis for the opinion was the idea that the law that allowed federal officials to deem this a crime of violence was unconstitutionally vague. The Ninth Circuit said that the law was too broadly written and allowed for crimes, like the one at issue in this case, to qualify for deportation even when no actual violence took place.
The justices previously dealt with similarly vague wording and decided that it too was unconstitutional. Many experts believe it's possible the Court will arrive at a similar conclusion after hearing oral arguments in this case. In fact, the Court mentioned in its prior decision that this particular immigration law might also be doomed.
The verdict matters not just for the man attempting to remain in the U.S., but for many thousands of other immigrants convicted of various crimes. If the law is found unconstitutional, it could make it much more difficult for immigration authorities to take a harsh or overly expansive position under the Trump administration. If the Supreme Court allows the law to continue, on the other hand, it will become even easier to justify an aggressive stance. With more and more laws on the books labeling various activities crimes, it becomes even easier to justify a deportation than it was in years past. The result is that people who have been found guilty of committing relatively minor crimes after spending years or even decades living in the U.S. could find themselves on a plane heading back to a country they long since left behind.
If you or someone you know has been charged with a crime, please contact the experienced criminal defense attorneys at Arnold & Smith, PLLC. Our attorneys stand at the ready to defend you against state or federal charges. Please contact Arnold & Smith, PLLC today at (704) 370-2828   or find additional resources here.
About the Author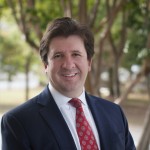 Brad Smith is a Managing Member of Arnold & Smith, PLLC, where he focuses on the areas of criminal defense, DUI / DWI defense and traffic defense.
Mr. Smith was born and raised in Charlotte. He began his legal career as an Assistant District Attorney before entering private practice in 2006.
In his free time, Mr. Smith enjoys traveling, boating, golf, hiking and spending time with his wife and three children.
Sources:
https://www.nytimes.com/2017/01/17/us/politics/supreme-court-immigrants-deportation-crimes.html?_r=0
Image Credit:
http://www.freeimages.com/photo/pasaporte-1181264
See Our Related Video from our YouTube channel:
https://www.youtube.com/user/ArnoldSmithPLLC?feature=watch
See Our Related Blog Posts: