Charlotte Criminal Lawyer Brad Smith answers the question: "Should I ever plead guilty to a charge?"
It's been more than 10 years in the making, but the criminal case revolving around Bill Cosby came to the end, rather quietly, over the weekend. Though people have speculated for some time that Cosby had behaved inappropriately if not outright criminally with many dozens of women over the decades, it wasn't clear whether any prosecutor would be able to make charges stick, especially so many years after the incidents were alleged to have occurred. One in Norristown, Pennsylvania tried and ultimately failed to convince a jury that Cosby was guilty of aggravated indecent assault.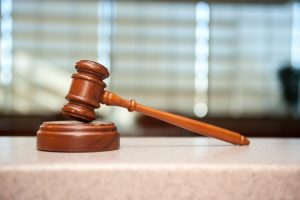 The case had been the subject of intense media attention and for days jurors had deliberated on the fate of Cosby. The judge, Steven T. O'Neill, urged the jurors to continue deliberations and reach a unanimous verdict, something that proved impossible. After six days of debate, the jury revealed that it had not been able to agree on either acquittal or conviction, forcing the judge to declare a mistrial.
What is a mistrial?
When a jury is deemed hopelessly deadlocked, meaning that the jurors tasked with deciding the case cannot agree on how to move forward, the judge presiding over the case can choose to declare a mistrial. A mistrial serves as a kind of reset button, forcing both sides to go back to square one and do the whole thing all over again. It doesn't have any bearing on the person's guilt or innocence; it simply results from the inability of a jury to unanimously agree on a verdict.
Why did it occur in this case?
We don't know exactly what happened, yet. That said, the case illustrates exactly what is hard about getting 12 people to agree on such a controversial issue. For a person to be found guilty or innocent, the jury must agree unanimously and beyond a reasonable doubt. This is a very high standard to overcome for prosecutors and can be an almost impossibly high hurdle in cases involving celebrity defendants.
What does "beyond a reasonable doubt" mean?
The jurors in the Cosby case appear to have spent a lot of time discussing this very issue, asking the judge repeatedly to clarify the meaning of "beyond a reasonable doubt". According to the judge in that case, reasonable doubt exists when there is genuine doubt in a juror's mind that causes him or her to hesitate about voting to convict. If a juror thinks it is likely that a defendant did something, but has some reasonable doubts about the guilt, then he or she is supposed to vote for acquittal. This is an incredibly high bar to clear and, as a result, heavily favors defendants at the expense of prosecutors.
Can the case be brought a second time?
Absolutely. If a mistrial is declared the prosecutor can bring the same charges all over again. Though this is absolutely possible, it may not happen in every case. The reason is that bringing the same charges over and over again can be incredibly expensive and waste time. A mistrial can be seen as a failure on the part of the prosecution to put forward compelling evidence, often forcing them to reevaluate their case and whether their evidence meets the required burden of proof.
What happens with the Cosby case?
It's unclear exactly what will happen next. The judge declared a hung jury and sent Cosby home. The judge says that a new trial date will be announced in the next few months, but some experts have their doubts. Though both sides are saying they're confident in a new trial, it isn't clear how strategy might or might not change. Many believe that Cosby would have the upper hand, unless new evidence is allowed in court. Because Cosby never testified himself, there's little for the prosecution to use against him. That would change if prosecutors were able to bring more accusers to testify, but the first time around the judge refused to allow all but one on the stand.
If you or someone you know has been charged with a crime, please contact the experienced criminal defense attorneys at Arnold & Smith, PLLC. Our attorneys stand at the ready to defend you against state or federal charges. Please contact Arnold & Smith, PLLC today at (704) 370-2828   or find additional resources here.
About the Author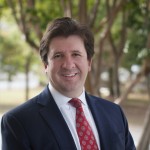 Brad Smith is a Managing Member of Arnold & Smith, PLLC, where he focuses on the areas of criminal defense, DUI / DWI defense and traffic defense.
Mr. Smith was born and raised in Charlotte. He began his legal career as an Assistant District Attorney before entering private practice in 2006.
In his free time, Mr. Smith enjoys traveling, boating, golf, hiking and spending time with his wife and three children.
Sources:
https://patch.com/pennsylvania/norristown/bill-cosby-mistrial-whats-next
Image Credit:
http://www.freeimages.com/photo/gavel-2-1236453
See Our Related Video from our YouTube channel:
https://www.youtube.com/user/ArnoldSmithPLLC?feature=watch
See Our Related Blog Posts: