Charlotte Criminal Lawyer Brad Smith answers the question: "What is the difference between a misdemeanor and a felony?"
After former FBI director James Comey's recent testimony before Congress, the media has been awash in conversation about obstruction of justice. The question on many minds is whether Comey's testimony made a sufficiently compelling case for obstruction of justice charges, something that could land President Trump in serious legal hot water. But what is obstruction of justice and what might happen in this case even if it is found to have occurred? To find out, keep reading.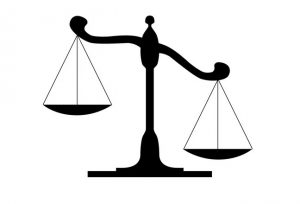 What is obstruction of justice?
Federal laws are rather vague when it comes to obstruction of justice and exactly what that entails. Most generally, obstruction of justice occurs when someone tries to impede any official investigation. That said, there can be a many forms of obstruction, including obstruction of criminal investigations, obstruction of court orders, tampering with witnesses, retaliating against victims, etc.
What behavior counts as obstruction?
Again, federal statutes are written broadly and a wide range of behaviors could qualify as obstruction of justice. Acts like murder, bribery, intimidation or physical violence can all be examples of behavior intended to obstruct justice. You don't have to take such extreme action to be guilty of obstruction of justice. The law is clear that any action that is intended to hinder, influence or delay investigations, court hearings or the communication of information to law enforcement officers can serve as the basis for charges.
Could firing Comey qualify?
According to some experts, the answer is yes. Preet Bharara, former New York U.S. Attorney, came out recently and said that according to James Comey's recent testimony, it sounds like there is "absolutely evidence" to begin an obstruction of justice investigation against the president. Firing the FBI director to prevent him from continuing to conduct an investigation of Michael Flynn could very well be evidence of obstruction of justice. That said, it's way too soon to tell with any certainty what might occur as we don't yet know the full story.
But doesn't the president have the power to fire the FBI director?
Yes, the president can fire the FBI director if he chooses. So then how could this be a crime, you might be wondering? The Supreme Court made clear in an earlier case that an otherwise legal act can qualify as obstruction of justice if the person committing it has corrupt intentions. Back in 1998, the Court decided a case involving a lawyer who filed motions against a government official investigating an illegal gambling operation. Though the court pleadings were entirely legal, the Supreme Court held that they were intended to stymie an investigation and thus were motivated by a corrupt intention. The lawyer's charge of obstruction of justice was upheld.
Can President Trump be charged with a crime?
Technically, yes. Realistically, it is very hard to imagine a prosecutor bringing criminal charges against a sitting president. Though presidents can face civil lawsuits, many believe the Constitution protects the president from facing criminal trial while in office. What would likely have to happen is that Congress would have to take action to investigate any alleged criminal actions.
What if this involved an ordinary person? What's the consequence then?
If an average Joe was charged and convicted of federal obstruction of justice, he or should could expect to serve up to five years in prison. If the obstruction involved a federal criminal case, the person would either face five years in prison or the maximum sentence that could have been handed down in the case that was obstructed, whichever is greater.
If you or someone you know has been charged with a crime, please contact the experienced criminal defense attorneys at Arnold & Smith, PLLC. Our attorneys stand at the ready to defend you against state or federal charges. Please contact Arnold & Smith, PLLC today at (704) 370-2828   or find additional resources here.
About the Author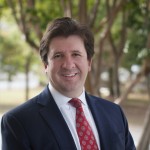 Brad Smith is a Managing Member of Arnold & Smith, PLLC, where he focuses on the areas of criminal defense, DUI / DWI defense and traffic defense.
Mr. Smith was born and raised in Charlotte. He began his legal career as an Assistant District Attorney before entering private practice in 2006.
In his free time, Mr. Smith enjoys traveling, boating, golf, hiking and spending time with his wife and three children.
Sources:
http://www.cnn.com/2017/05/16/politics/obstruction-of-justice-donald-trump/index.html
Image Credit:
http://www.freeimages.com/photo/balance-1172786
See Our Related Video from our YouTube channel:
https://www.youtube.com/user/ArnoldSmithPLLC?feature=watch
See Our Related Blog Posts: