Charlotte DWI and Criminal Defense Lawyer Brad Smith answers the question "Should I ever plead guilty to a charge?"
An Arizona man executed Wednesday was denied access to information about drugs used during his execution. The man's lawyers fought unsuccessfully to obtain information about the drugs and whether those conducting the execution had any experience using them.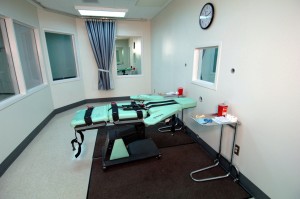 The man—Joseph Rudolph Wood, III—was sedated at 1:57 p.m. after a stay of his execution entered by the 9th Circuit Court of Appeals was lifted by the U.S. Supreme Court. The stay had been entered to allow Wood's lawyers additional time to explore the efficacy of drugs to be used in the execution. States like Arizona have shrouded the identity of drugs and their makers in secrecy after the United Kingdom and European Union imposed restrictions in 2010 and 2011 on the export of anesthetics used in executions.
The ban on exports led to a shortfall of pentobarbital and sodium thiopental—two drugs traditionally used in lethal injections—leading states conducting executions to seek out substitutes. One state—Oklahoma—used a new drug combination during the April 29 execution of 38-year-old Clayton Lockett. Lockett was declared unconscious ten minutes into his execution, but three minutes later he began breathing heavily, writhing, clenching his teeth and straining to lift his head off a pillow. That prompted prison officials to lower the blinds to prevent those in the viewing gallery from seeing what was happening. Lockett eventually died of a heart attack.
In the Arizona case, after being sedated, Wood continued breathing and began gasping and snorting, according to his lawyers. An emergency hearing was convened, and the Arizona State Supreme Court was actually hearing from Wood's lawyers when Wood was declared dead—some two hours after the execution began. A spokesperson for the Arizona attorney general's office who also witnessed the execution said Wood was only snoring. "It was quite peaceful," the spokesperson said. "He just laid there."