Charlotte DWI Lawyer Brad Smith answers the question: What are the long term effects of being convicted of a crime?
Officials in a northern Idaho city have threatened two citizens with arrest, fines and imprisonment after the citizens "politely declined" a same-sex couple's request to be married at their wedding chapel.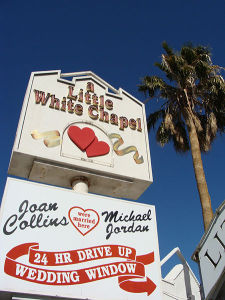 Donald and Evelyn Knapp, who own the Hitching Post wedding chapel in Coeur d'Alene, Idaho, were notified by city authorities that they violated Coeur d'Alene's city code Chapter 9.56, which provides for "equal opportunities for employment, housing, commercial property, and the use of public accommodations… regardless of sexual orientation and/or gender identity/expression[.]"
City Attorney Warren Wilson told the Idaho Statesman that the term "public accommodations" applies to wedding activity, noting that similar laws have applied to florists, bakeries and photographers in other states who refused to work on same-sex weddings.
Donald Knapp told KXLY in May that he could not unite people in a way that he believes is in conflict with what the Bible teaches. The Coeur d'Alene ordinance provides exemptions for religious organizations, but the Knapps' wedding chapel is a for-profit business, so the exemptions do not apply to them.
The Knapps face a 180-day jail term and $1,000 per-day fine for each day they decline to perform the same-sex wedding. Under Title 1, Chapter 1.28(B) of Coeur d'Alene's city code, the penalties are cumulative, meaning the Knapps face a separate 180-day jail term and $1,000 fine for each day on which their refusal continues.