Attorney J. Bradley Smith answering the question: "The person that called the police doesn't want to press charges."
Usually, you'd expect that if someone had $500,000 worth of electronics stolen from them they'd notice pretty quickly, right? However, recent reports issued by the Democratic National Convention Committee and LG Electronics appear to prove that it might take years before a theft of that size could be uncovered.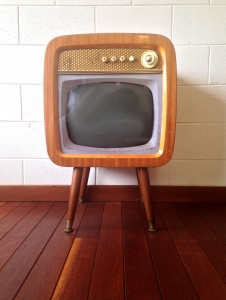 According to a recent article, it took the DNC more than six months and LG nearly two years to come to grips with the vast array of electronics that went missing following last fall's convention in Charlotte. The DNC revealed that an estimated $496,000 worth of equipment disappeared after the 2012 convention.
Included among the missing items were a number of Apple laptops, iPads, printers, BlackBerrys and, most notably, television sets. According to the DNC, the group purchased 600 BlackBerrys prior to the convention. Of those, 282 were eventually returned while a whopping 217 failed to turn up.
Beyond the smaller items such as smartphones or iPads that might have accidentally disappeared, LG Electronics, supplier of the television sets used during the event, say that 72 big screen television sets vanished at the end of the convention. The company says that while it noticed the sets had gone missing sometime last year, it assumed that they had only been misplaced. Now, after going through records the company is convinced that the sets were stolen and have asked CMPD to investigate. The televisions ranged in price from $350 to $1,800 and are worth a total of around $75,000.