J. Bradley Smith of Arnold & Smith, PLLC answers the question "Can I be arrested without evidence against me?"
A 30-year-old Montana man has been convicted of deliberate homicide in the April 27, 2014 shooting death of a German foreign-exchange student.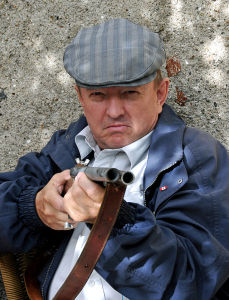 The man, Markus Kaarma of Missoula, Montana, found 17-year-old Diren Dede in his garage after Dede triggered motion sensors. Witnesses testified at Kaarma's trial that the man fired four shotgun blasts at Dede. Prosecutors argued at trial that Kaarma paused before taking the fourth shot, allegedly adjusting his aim before firing a blast into Dede's head. Dede was unarmed at the time.
Kaarma's neighbors testified that the man was disappointed by the response of local police to previous break-ins at his home. His girlfriend, Janelle Pflager, allegedly told neighbors that Kaarma set out to bait an intruder and catch one himself. Prosecutors argued that Kaarma wanted to do more than catch a burglar; they said he was intent on "luring an intruder into his garage" in order to harm the person. On the night of Dede's shooting, Kaarma had left the garage door partially open with a purse visible inside.
Kaarma argued at trial that he feared for his life and could not tell whether the intruder was armed or not at the time he fired the shot. His lawyers also pointed out that Kaarma had been on edge after his garage was burglarized at least once in the weeks before the shooting.