December 10, 2013

Attorney J. Bradley Smith answering the question: "What is the difference between a misdemeanor and a felony?"
A range of new laws went into effect earlier this month, some that stiffen penalties and others that actually reduce jail time for some offenses. The new laws, which were implemented on December 1st, are estimated to save the state over $2 million per year thanks to the reduction in police resources normally spent on jailing individuals and paying for court appointed attorneys.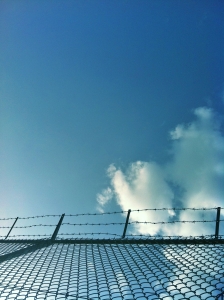 In North Carolina, misdemeanors are classified as Class One, Class Two or Class Three, with three being the least serious offense. Under the newly implemented laws, many Class Two offenses will now be changed to Class Three offenses and will able to be dealt with by simply paying a fine. By paying the fine, offenders can avoid the prospect of jail time and will no longer need to use a court appointed attorney to handle the matter.
Examples of some misdemeanors that changed from Class Two to Class Three include obtaining property by worthless check, driving while license is revoked, failure to notify DMV of address change, applying too much tinting to a vehicle's windows or driving more than 15 miles per hour over the speed limit.
Beyond this reduction in severity, other misdemeanors have now been reduced to infractions. These include things like operating a vehicle with an expired license, failure to sign vehicle registration card and fishing without a license (yep, that used to be a misdemeanor crime).
Continue reading "New Laws Mean Good News For Those Convicted Of Some Misdemeanors :: Charlotte North Carolina DWI DUI Criminal Attorney Lawyer" »