Charlotte Criminal Lawyer Brad Smith answers the question: "What are the long term effects of being convicted of a crime?"
It is unsurprising that the general population is hesitant about having those who have been convicted of sex crimes re-enter society. Therefore, there are a variety and programs that have been set up to monitor offenders and even keep them out of certain areas, like schools. In North Carolina, there is another option, satellite-based monitoring (SBM). Depending on the level or severity of the sex crime of which a defendant is convicted, in North Carolina there is an SMB program into which some offenders must enter. There has been contention over SMB and when it is a reasonable part of a defendant's sentence. Issues have arisen regarding whether SMB is a reasonable search that the Fourth Amendment grants. The court of appeals examined these issues in State v. Griffin.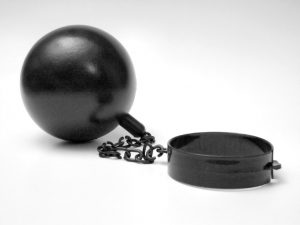 In State v. Griffin, the defendant was convicted of a first-degree sexual offense. He was convicted in 2004 and released from prison in 2016. In 2016, he was brought back into court to determine whether he would be subject to SMB. Lower courts had assigned SMB to the defendant citing North Carolina General Statutes. This is not the first time that North Carolina courts have interpreted SMB and its applicability.
Through previous court decisions, the assignment of SMB needs to be "reasonable." In determining reasonableness, the court looks at the totality of the circumstances. This means that there is not just one issue that the court needs to weigh in making its decision. Instead, the court needs to look at all of the facts surrounding the case and the context in which they are applied to make a decision. In SMB cases, like Griffin, the court needed to look at how much SMB intrudes on a defendant's reasonable expectation of privacy. This was examined by looking at the nature and purpose of assigning SMB to the defendant.
In the Griffin case, the state argued that it had met the threshold for SMB application that is required by statute and prior case law. Griffin argued that SMB violated his Fourth Amendment right to privacy. Ultimately, the court concluded that "the State presented no evidence regarding the efficacy of the SMB program." While the state did provide case law in attempt to argue their point, their argument lacked the statistical evidence the court was looking for. Because the state failed to properly establish the grounds for SMB, the lower court order of assigning 30 years of SMB was overturned. The state failed to meet its burden of proof.
If you have been charged or convicted of a criminal act, the criminal defense attorneys at Arnold & Smith, PLLC can help you. Whether it be at the original sentencing hearing, throughout the criminal charge and trial process, or helping with issues post conviction, we are here for you. At Arnold & Smith, PLLC we value your rights and will aggressively defend them. Conviction of a crime does not need to result in lifetime monitoring. Contact us today to find out how our attorneys can provide the best defenses to you given the circumstances of the case. If you find yourself facing criminal charges and need the help of an experienced criminal defense attorney in or around Charlotte, Lake Norman, or our new office in Monroe (by appointment only until 2019), please contact Arnold & Smith, PLLC today at (704) 370-2828 or find additional resources here.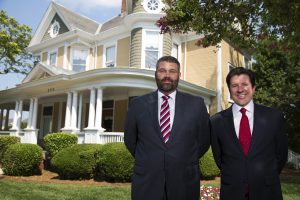 The criminal defense attorneys at Arnold & Smith, PLLC make it their mission to zealously defend their clients on a wide range of criminal matters at both the state and federal levels. These matters may include any charge from traffic offenses; DWI/DUI; drug charges (from simple possession to possession with intent to distribute and trafficking); gun permit denials; weapons offenses; and property crimes (larceny, breaking and entering, robbery, fraud, embezzlement, white collar offenses); to sexually related offenses (indecent exposure; sexual assault, crimes against nature, removal from sex offender registry); and violent crimes (domestic violence; assault; manslaughter; homicide, murder). Other legal issues that Arnold & Smith, PLLC criminal clients may be facing include restraining orders, restraining order and probation violations, expungements; appeals; and immigration issues related to criminal charges. Our criminal defense attorneys are passionate about ensuring that individuals empower themselves by being informed about their constitutional rights, and stand at the ready to fight in the defense of those facing criminal charges.
Source:
https://appellate.nccourts.org/opinions/?c=2&pdf=35960
https://www.ncleg.net/EnactedLegislation/Statutes/HTML/BySection/Chapter_14/GS_14-208.40B.html
Image Credit:
https://www.freeimages.com/photo/old-ball-and-chain-series-2-1552305
See Our Related Video from our YouTube channel:
https://www.youtube.com/user/ArnoldSmithPLLC?feature=watch
See Our Related Blog Posts: