Charlotte Criminal Lawyer Brad Smith answers the question: "Should I ever plead guilty to a charge?"
The U.S. Supreme Court has agreed to hear North Carolina's law that bans registered sex offenders from using or even accessing any social media that allows those under 18 to post, which includes Facebook, Twitter, Snapchat and more.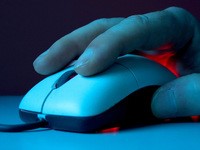 The law, controversial amongst First Amendment and criminal defense advocates, was upheld by the North Carolina Supreme Court last November. The ban was originally created to prevent those on the sex offender registry from "prowling" social media to gather information on potential child targets.  Considering that not everyone required to register with the Sex Offender Registry has been convicted of a sexually predatory crime, let alone one against a minor, the law's days may be numbered.
First Amendment analysis
Prior rulings from the U.S. Supreme Court on the First Amendment have established that the level of scrutiny the courts will apply to any law restricting freedom of speech, expression or assembly hinges on whether the restriction is content-based or content-neutral.
Courts examine content-based speech restrictions via a heightened level of scrutiny, meaning they are more likely to find a First Amendment violation in these cases. Unless the speech sought to be restricted falls into one of the special categories of unprotected expression (such as threats or obscenity), or the government shows the speech is necessary for some compelling government interest, a content-based speech restriction will not pass constitutional muster.
In contrast, a content-neutral speech restriction is one that restricts speech as a byproduct of regulating other conduct. Examples of content-neutral restrictions on speech include laws designating where assembled people can march, what times of day they can use bullhorns in public demonstrations—and apparently whether those on the sex offender registry can browse certain social media.
A content-neutral restriction on speech must serve a significant government interest—such as crowd control, maintaining the condition of public parks/lands, or protecting minors from sex abuse—in a narrow way that does not unnecessarily curtail other speech. It also has to leave open significant alternative channels for the curtailed speech to occur in order to align with the First Amendment.
North Carolina's law
So how can a complete ban on some people's use of the most popular social media out there be allowed under this analysis? Keep in mind, the law makes it a crime to even read such sites, let alone post to them. Violation of the law is a Class I felony.  For someone with the criminal record required to designate someone as a registered sex offender, being convicted of the social media statute can result in months in prison.
In the case that is now headed for the U.S. Supreme Court , the NC Supreme Court apparently did some Web browsing from the bench and provided the defendant challenging the law with a list of sites he could still visit. They included:
The Paula Deen Network, a website that lets registered users discuss cooking techniques and swap recipes
Raleigh news station website WRAL.com
Job-search website Glassdoor.com
Photo-sharing website Shutterfly.com
All the sites the court listed require users to be at least 18 years of age.
Legal scholars have remarked that the list the court provided reads more like a parody of the "alternative channels" the U.S. Supreme Court requires—did the state court really just compare Facebook and the Paula Deen Network?—but we'll have to wait and see how the U.S. Supreme Court feels about the law. State supreme courts around the country have issued such varying analyses of similar laws lately that the national forecast on the issue is muddled to say the least.
If you or someone you know has been charged with a crime, please contact the experienced criminal defense attorneys at Arnold & Smith, PLLC. Our attorneys stand at the ready to defend you against state or federal charges. Please contact Arnold & Smith, PLLC today at (704) 370-2828   or find additional resources here.
About the Author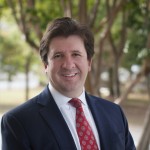 Brad Smith is a Managing Member of Arnold & Smith, PLLC, where he focuses on the areas of criminal defense, DUI / DWI defense and traffic defense.
Mr. Smith was born and raised in Charlotte. He began his legal career as an Assistant District Attorney before entering private practice in 2006.
In his free time, Mr. Smith enjoys traveling, boating, golf, hiking and spending time with his wife and three children.
Sources:
https://www.washingtonpost.com/news/volokh-conspiracy/wp/2016/10/28/supreme-court-agrees-to-consider-n-c-ban-on-sex-offenders-access-to-most-prominent-social-networks/?utm_term=.6110e882774b
https://scholar.google.com/scholar_case?case=14415355996227098910
http://www.ncga.state.nc.us/EnactedLegislation/Statutes/PDF/BySection/Chapter_14/GS_14-202.5.pdf
Image Credit:
http://www.freeimages.com/photo/click-1516490
See Our Related Video from our YouTube channel:
https://www.youtube.com/user/ArnoldSmithPLLC?feature=watch
See Our Related Blog Posts: