J. Bradley Smith of Arnold & Smith, PLLC answers the question "If I have an outstanding warrant, what should I do?"
Many defendants in criminal cases may find coming to the county courthouse for mandatory court appearances to be an unpleasant experience in the company of unpleasant people. Criminal defense attorneys visit courthouses every day, so we are very much in tune with the procedures—and personalities—of courthouses and courthouse staff.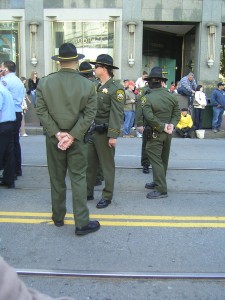 Although, technically speaking, we are "officers of the court," we are subject to many of the same processes to which the general public and criminal defendants are subject. In theory and sometimes in practice, attorneys have the credentials to bypass security checks at the entrances to courthouses, but many times it is easier and more expeditious to just go through security than to try to explain to an officer why one should not have to take one's belt and shoes off and pass through a metal detector.
Attorneys who do not appear in court very often or who are handling a case in a county for a first time may be asked by deputies stationed in courtrooms to produce identification. All of this is done to protect courtroom staff—judges, prosecutors and clerks—as well as jurors, defendants and the public.
While spending time in the company of dozens of armed guardians may not meet the definition of "pleasant," an incident in a Charlotte courtroom on Tuesday underscores why officers are understandably wary of nearly every face they see entering a courthouse and courtroom.
Raphael White turned himself in to authorities this past weekend. He was charged with murder in the death of 27-year-old Bias Easley, who was killed in Charlotte on June 5. Easley's mother told WBTV her son was gunned down after White accused him of smiling at his girlfriend.
White's first appearance in court was slated for Tuesday afternoon. In general, during first appearances, defendants in criminal cases have the charges levelled against them read out loud. Judges ensure that the defendants understand the nature of the charges against them and ask whether they plan to represent themselves, hire counsel, or need counsel to be appointed for them.
While the process is very important because numerous Constitutional rights of criminal defendants must be observed, typically first appearances are brief, lasting only a few minutes, and the fireworks of a trial featuring evidence, testimony and cross examination of witnesses come much later.
Members of White's and Easley's families came to the Mecklenburg County courthouse to witness White's first appearance. According to a courtroom photographer, while an Assistant District Attorney read the list of defendants scheduled to appear, someone yelled and two men ran towards the front of the courtroom, throwing punches. Deputies stationed in the courtroom were initially unable to break up the fight and had to call for backup. Eventually order was restored and the courtroom was cleared.
The court session resumed about fifteen minutes later, this time with ten deputies in the room. "We require decorum in here," Judge Regan Miller told the courtroom audience. If you don't know the meaning of decorum, it would be a good idea to familiarize yourself with the term before coming to court. Honoring the rules and procedures of courthouses across the state makes things easier for attorneys and defendants alike.
Arnold & Smith, PLLC is a Charlotte based criminal defense, traffic violation defense and civil litigation law firm servicing Charlotte and the surrounding area. If you or someone you know need legal assistance, please contact Arnold & Smith, PLLC today at (704) 370-2828   or find additional resources here.
About the Author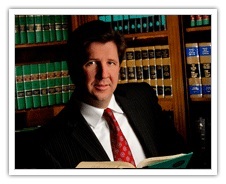 Brad Smith is a Managing Member of Arnold & Smith, PLLC, where he focuses on the areas of criminal defense, DUI / DWI defense and traffic defense.
Mr. Smith was born and raised in Charlotte. He began his legal career as an Assistant District Attorney before entering private practice in 2006.
In his free time, Mr. Smith enjoys traveling, boating, golf, hiking and spending time with his wife and three children.
Sources:
http://www.wbtv.com/story/26318198/courtroom-fight-breaks-out-between-families-in-charlotte-murder-case
http://www.charlotteobserver.com/2014/08/19/5115754/fight-breaks-out-in-mecklenburg.html#.U_OrF_ldVS0
Image Credit: 
http://upload.wikimedia.org/wikipedia/commons/5/55/San_Francisco_deputies.jpg
See Our Related Video from our YouTube channel:
https://www.youtube.com/user/ArnoldSmithPLLC/videos
See Our Related Blog Posts:
North Carolina Defendant Sent To Jail For Mooning Judge
Gastonia Man Suffers because of Courthouse Document Mishap