Charlotte Criminal Lawyer Brad Smith answers the question: "What is the difference between a misdemeanor and a felony?"
When most people think of hate crimes they imagine criminal acts that occur because one person was motivated by a particular animus against the victim. This animus can be based on a number of things, such as the victim's race, gender or sexual orientation. If such animosity motivates a crime, it stands to reason that the defendant could be charged with committing a hate crime. However, as a case in West Virginia demonstrates, that might not always be true.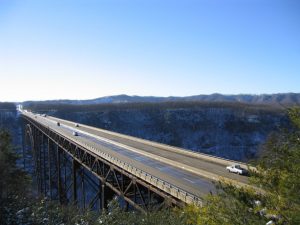 The issue in West Virginia began back in April of 2015 when a gay couple was walking down the street in Huntington, WV. The two shared a brief kiss at the wrong time, something that was noticed by Steward Butler, a football player at a nearby university who happened to be driving past at the time. Butler got out of his car and attacked both men, an attack that one of the victims recorded on his phone.
Given the abundance of evidence, prosecutors had no trouble finding a grand jury to indict Butler for committing several crimes: battery and a hate crime against both men. The problem is that the West Virginia hate crime legislation isn't specific when it comes to protecting individuals due to crimes motivated by their sexual orientation. What the law actually says is that it protects people from crime that is motivated because of sex.
Prosecutors argued that the sex discrimination should be broadly interpreted to include sexual orientation, a position taken by other courts. The defense argued that sexual orientation discrimination is different than sex discrimination and believes that the law should be interpreted narrowly. The lower court judge agreed and dismissed the hate crime charges against Butler. Prosecutors appealed and recently made their way before the West Virginia Supreme Court, which is now tasked with resolving the uncertainty.
During oral arguments, the prosecutors argued that the violence in this case was motivated entirely by the sex of the victims. According to prosecutors, the attack represents a clear example of sex stereotyping, a form of sex discrimination. The argument is that Butler believes men should only kiss other women, not men. Because they failed to conform to the stereotype, the victims were subjected to violent assault. Furthermore, prosecutors note that if either had been a woman and kissed the other on the street, Butler never would have attacked them. This proves, they say, that he acted entirely because of sex, thus falling under the state's hate crime law.
The problem for prosecutors is that the justices on the Supreme Court appear not to be interested in taking an expansive reading of the hate crime law. They were skeptical that sexual orientation discrimination is included within sex discrimination. They also noted that the legislature could have easily specified that sexual discrimination be covered by the hate crime law, the fact that they didn't do so requires the Court to have to reinterpret the clear wording of the legislation, something they were clearly uncomfortable doing. Finally, the Court noted that the rule of lenity would require them to interpret any ambiguous legislation in a way more favorable to Butler, meaning that sexual orientation discrimination should be excluded from the hate crime law.
Prosecutors hope that the Court will simply allow them the opportunity to make their case before a jury. We'll have to wait several months to see how this is ultimately resolved, though experts believe it seems unlikely the Court will agree to a broad reading of the West Virginia hate crime legislation.
If you or someone you know has been charged with a crime, please contact the experienced criminal defense attorneys at Arnold & Smith, PLLC. Our attorneys stand at the ready to defend you against state or federal charges. Please contact Arnold & Smith, PLLC today at (704) 370-2828   or find additional resources here.
About the Author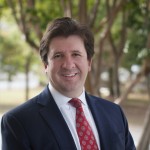 Brad Smith is a Managing Member of Arnold & Smith, PLLC, where he focuses on the areas of criminal defense, DUI / DWI defense and traffic defense.
Mr. Smith was born and raised in Charlotte. He began his legal career as an Assistant District Attorney before entering private practice in 2006.
In his free time, Mr. Smith enjoys traveling, boating, golf, hiking and spending time with his wife and three children.
Sources:
http://www.slate.com/articles/news_and_politics/jurisprudence/2017/04/the_west_virginia_supreme_court_debates_anti_gay_hate_crimes_and_sex_discrimination.html
Image Credit:
http://www.freeimages.com/photo/new-river-gorge-bridge-1497153
See Our Related Video from our YouTube channel:
https://www.youtube.com/user/ArnoldSmithPLLC?feature=watch
See Our Related Blog Posts: