Charlotte DWI Lawyer Brad Smith answers the question: "Can I represent myself on a traffic ticket?"
The coronavirus pandemic, which paralyzed the U.S. court system, made it problematic for defendants to get a speedy trial. Luckily, there are ways to defend your right to a speedy trial despite the ongoing COVID-19 pandemic.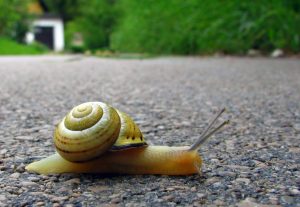 In a memo on March 15, North Carolina's Chief Justice Cheri Beasley postponed all non-essential court functions that cannot be performed through the use of remote technology. If you were arrested during the pandemic or have an upcoming court date, you can still defend your right to a speedy trial.
Previously, we discussed whether North Carolinians can be arrested for violating the state's stay-at-home order, which was extended through May 8.
Defendants' Right to a Speedy Trial
Anyone arrested and charged with a crime in North Carolina and other parts of the U.S. has the "the right to a speedy and public trial," according to the 6th Amendment to the Constitution. The defendant should enjoy the right to a speedy and public trial by an unbiased jury of the state and district where the alleged crime was committed.
Given that the right to a speedy trial is listed in the Bill of Rights, it means that defendants can exercise the right at all times, even under unforeseeable circumstances. But is the COVID-19 pandemic a valid reason to deny the defendant's right to a speedy trial?
If you believe that your right to a speedy trial in North Carolina has been violated, consult with a Charlotte criminal defense attorney who can prepare a strong case to protect your rights during these unprecedented times.
Not long ago, North Carolina's state prisons began releasing high-risk inmates out early in an attempt to curb the spread of coronavirus in prisons.
Was Your Right to a Speedy Trial Violated?
Typically, the U.S. Supreme Court analyzes four factors when determining whether the accused party's right to a speedy trial has been violated:
Length of the delay
Reasons for the delay
The defendant's assertion of the right
Prejudice to the defendant
Also, there are laws that set forth what constitutes a speedy and fair trial. In North Carolina, the defendant must get a trial within 70 days of the filing date. Failure to meet the 70-day deadline means that the trial was not "speedy."
How Long Should You Wait for Your Trial During the COVID-19 Pandemic?
The ongoing pandemic is an unprecedented event, as the U.S. Supreme Court postponed upcoming cases for the first time in over 100 years, according to TIME. In light of this, it can be challenging to determine the "reasonable" length of the delay when awaiting a "speedy" trial during the pandemic.
For the time being, your trial must be held within 70 days of the filing date. Otherwise, your right to a speedy trial may have been violated. The longer the coronavirus pandemic persists, the more likely your right is being violated.
It is vital to get help from a knowledgeable trial attorney who can defend your rights during the COVID-19 pandemic. Here at Arnold & Smith, PLLC, our attorneys understand that any time waiting when your freedom is on the line can feel too long. Contact our Charlotte-based law firm for a case review. Call our lawyers at Arnold & Smith, PLLC, at (704) 370-2828 to evaluate your options or fill out our contact form. Now taking cases throughout North Carolina with offices in Uptown Charlotte, Mooresville and Monroe.
The criminal defense attorneys at Arnold & Smith, PLLC make it their mission to zealously defend their clients on a wide range of criminal matters at both the state and federal levels. These matters may include any charge from traffic offenses; DWI/DUI; drug charges (from simple possession to possession with intent to distribute and trafficking); gun permit denials; weapons offenses; and property crimes (larceny, breaking and entering, robbery, fraud, embezzlement, white collar offenses); to sexually related offenses (indecent exposure; sexual assault, crimes against nature, removal from sex offender registry); and violent crimes (domestic violence; assault; manslaughter; homicide, murder). Other legal issues that Arnold & Smith, PLLC criminal clients may be facing include restraining orders, restraining order and probation violations, expungements; appeals; and immigration issues related to criminal charges. Our criminal defense attorneys are passionate about ensuring that individuals empower themselves by being informed about their constitutional rights, and stand at the ready to fight in the defense of those facing criminal charges.
Source:
https://www.nccourts.gov/assets/inline-files/Coronavirus-Update-for-our-Courts-Memo-to-Judicial-Officials-3-15-20.pdf?Tuzuse0oAnyFyzogb4eejpcawxCrf4kl
https://www.law.cornell.edu/constitution/sixth_amendment
https://www.law.cornell.edu/constitution-conan/amendment-6/speedy-trial
https://time.com/5803037/coronavirus-courts-jury-duty/
Image Credit: 
https://www.freeimages.com/photo/speed-up-1535835
See Our Related Video from our YouTube channel:
https://www.youtube.com/user/ArnoldSmithPLLC/videos
See Our Related Blog Posts: