Charlotte Criminal Lawyer Brad Smith answers the question: "Should I ever plead guilty to a charge?"
After North Carolina's "stay-at-home" order went into effect on March 30, 2020, to slow the spread of the coronavirus (COVID-19), many residents began to wonder, "Can I be fined or arrested for violating the order?" and "Are there criminal charges if I do not comply with the order?"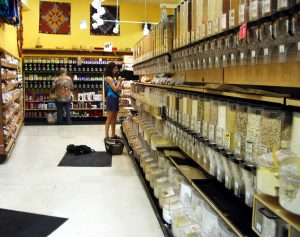 Mecklenburg County issued its own stay-at-home order on March 26. The order is expected to last at least three weeks. Residents can still go outside to perform "essential" activities such as buying food and groceries, seeking medical treatment, and caring for a family member or friend.
Despite the order, Charlotte's parks remain packed with people seeking stress relief from the coronavirus pandemic. Because of this, authorities are considering greater restrictions to enforce "social distancing" rules in outdoor spaces, according to Charlotte Observer.
Can Police Officers Question Your Whereabouts?
In short, police officers will not be questioning North Carolina residents to see if they are following the order. For the time being, enforcement of the order will be complaint-driven, and authorities are urging residents to take the order and its restrictions seriously.
The Charlotte-Mecklenburg Police Department insisted that it would not be actively following residents around and questioning their whereabouts. Enforcement actions and criminal charges will be used as a last resort if voluntary compliance does not work.
Should You Expect Police Checkpoints During the Order?
Those who are not deemed an essential employee and not performing essential activities worry that they might get in trouble if they get stopped by police officers in North Carolina. However, currently, CMPD has no plans to set up police checkpoints to enforce the order.
In a video addressing questions regarding the stay-at-home order in Mecklenburg County, CMPD Deputy Chief Jeff Estes emphasized that officers would not be "proactively stopping" drivers or people to ask what their plans are, where they are going, and other questions.
How Do the Police Know if People Are Violating the Stay-at-Home Order?
Currently, enforcement is complaint-driven. In other words, concerned residents should notify the police when they see people who are not complying with the stay-at-home order. If someone is blatantly violating the order (e.g., holding a private or public gathering of more than 10 people), the police will most likely respond to the complaint and ask for voluntary compliance.
Do You Need to Have Any Documentation to Go Outside?
Many people wonder whether they need to have their ID or any other type of documentation to leave their homes during the stay-at-home order in North Carolina. However, at this point, residents will not be asked to show any documentation to be allowed to go outside.
Can You be Arrested for Violating the Order?
Yes, North Carolina police can issue citations and make misdemeanor arrests if residents violate the stay-at-home order. Violating the order is a Class 2 misdemeanor. Thus, North Carolinians can face up to 60 days in jail and a fine of up to $1,000.
However, authorities insisted that the police prefer voluntary compliance to avoid arresting residents or issuing citations. Depending on how the COVID-19 pandemic will evolve in the coming weeks, the stay-at-home order could be extended.
Speak with a Charlotte criminal defense attorney if you were arrested for violating the stay-at-home order. Speak with results-driven lawyers at Arnold & Smith, PLLC, if you are facing criminal charges for failing to comply with the order. Contact Arnold & Smith, PLLC, to receive a consultation. Call our lawyers at Arnold & Smith, PLLC, at (704) 370-2828 to evaluate your options or fill out our contact form. Now taking cases throughout North Carolina with offices in Uptown Charlotte, Mooresville and Monroe.
The criminal defense attorneys at Arnold & Smith, PLLC make it their mission to zealously defend their clients on a wide range of criminal matters at both the state and federal levels. These matters may include any charge from traffic offenses; DWI/DUI; drug charges (from simple possession to possession with intent to distribute and trafficking); gun permit denials; weapons offenses; and property crimes (larceny, breaking and entering, robbery, fraud, embezzlement, white collar offenses); to sexually related offenses (indecent exposure; sexual assault, crimes against nature, removal from sex offender registry); and violent crimes (domestic violence; assault; manslaughter; homicide, murder). Other legal issues that Arnold & Smith, PLLC criminal clients may be facing include restraining orders, restraining order and probation violations, expungements; appeals; and immigration issues related to criminal charges. Our criminal defense attorneys are passionate about ensuring that individuals empower themselves by being informed about their constitutional rights, and stand at the ready to fight in the defense of those facing criminal charges.
Source:
https://www.mecknc.gov/news/Pages/Stay-at-Home-Orders-Clarification-and-Guidance.aspx
https://www.charlotteobserver.com/news/coronavirus/article241602261.html
https://patch.com/north-carolina/charlotte/charlotte-police-enforce-coronavirus-stay-home-order
Image Credit: 
https://www.freeimages.com/photo/at-the-co-op-1328433
See Our Related Video from our YouTube channel:
https://www.youtube.com/user/ArnoldSmithPLLC/videos
See Our Related Blog Posts: