Charlotte Criminal Lawyer Brad Smith answers the question: "Should I ever plead guilty to a charge?"
U.S. Department of Justice warned that those who intentionally spread coronavirus (COVID-19) would be charged with terrorism. A CNN report cited a DOJ memorandum that warned individuals against purposefully spreading COVID-19. A person could be charged with terrorism for coughing on other people or groceries or for other forms of the "purposeful exposure and infection of others," the memo, which was sent to federal law enforcement agencies and attorneys.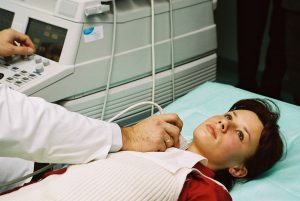 Deputy Attorney General Jeffrey Rosen argued that the coronavirus disease meets "the statutory definitions of a biological agent," which is why purposefully spreading the virus could potentially implicate the country's terrorism-related statutes.
Rosen added that any threats or attempts to use COVID-19 as a weapon against others "will not be tolerated" by law enforcement agencies.
North Carolinians are Getting Arrested for Threatening to Spread COVID-19
While it might seem unrealistic that someone could face terrorism charges for coughing on other people, there have been numerous cases of individuals getting arrested for threatening or attempting to spread coronavirus all across the nation, including in North Carolina.
On March 30, The News & Observer reported that a North Carolina man was facing "disorderly conduct" charges after he used Facebook to threaten to infect other people with COVID-19. According to Craven County Sheriff's Office, the 44-year-old man posted on Facebook that he had coronavirus and threatened to spread it. However, he did not actually have the virus and posted the threat as a hoax.
This man is not the first person in North Carolina to be arrested for claiming to have COVID-19. A week earlier, WTNH reported that a North Carolina man was facing felony charges for falsely saying he had the virus during a Facebook live video.
In the video, the man is seen walking through Walmart, claiming that he tested positive for coronavirus and touching items while saying, "If I got it, you all got it." However, the man did not actually have COVID-19 and was arrested for disorderly conduct as well as felony perpetrating a hoax in a public building.
You can Face Terrorism Charges for Spreading Coronavirus
In a separate incident, a Tennessee man was facing terrorism charges after yelling he had coronavirus at a Walmart and coughing on people. After the DOJ's memo, state prosecutors across the country have started to charge coronavirus-related cases, including threats to spread COVID-19, as terroristic threats and assault.
The memorandum by the Justice Department listed several statutes that may be relevant for federal prosecution, including 18 U.S.C § 2332a. The statute criminalizes the use of biological agents, which include viruses capable of causing death and disease in others.
Unlike other federal terrorism statutes, this particular statute does not require proving a transnational or foreign element. Thus, prosecutors can charge you with terrorism if you purposefully coughed on another person, even if there is no proof that you were acting on behalf of a terrorist organization or foreign government.
If you were arrested for threatening or attempting to spread coronavirus in North Carolina, schedule a consultation with our Charlotte criminal defense attorneys right away. Contact Arnold & Smith, PLLC, to receive a case review. Call our lawyers at Arnold & Smith, PLLC, at (704) 370-2828 to evaluate your options or fill out our contact form. Now taking cases throughout North Carolina with offices in Uptown Charlotte, Mooresville and Monroe.
The criminal defense attorneys at Arnold & Smith, PLLC make it their mission to zealously defend their clients on a wide range of criminal matters at both the state and federal levels. These matters may include any charge from traffic offenses; DWI/DUI; drug charges (from simple possession to possession with intent to distribute and trafficking); gun permit denials; weapons offenses; and property crimes (larceny, breaking and entering, robbery, fraud, embezzlement, white collar offenses); to sexually related offenses (indecent exposure; sexual assault, crimes against nature, removal from sex offender registry); and violent crimes (domestic violence; assault; manslaughter; homicide, murder). Other legal issues that Arnold & Smith, PLLC criminal clients may be facing include restraining orders, restraining order and probation violations, expungements; appeals; and immigration issues related to criminal charges. Our criminal defense attorneys are passionate about ensuring that individuals empower themselves by being informed about their constitutional rights, and stand at the ready to fight in the defense of those facing criminal charges.
Source:
https://edition.cnn.com/2020/03/25/politics/coronavirus-terrorism-justice-department/index.html
https://www.newsobserver.com/news/coronavirus/article241612726.html
https://www.wtnh.com/news/crime-news/north-carolina-man-arrested-for-coronavirus-hoax-at-walmart/
https://fox17.com/news/local/tennessee-man-facing-terrorism-charge-after-yelling-he-had-covid-19-coughing-on-people
https://casetext.com/statute/united-states-code/title-18-crimes-and-criminal-procedure/part-i-crimes/chapter-113b-terrorism/section-2332a-use-of-weapons-of-mass-destruction
Image Credit: 
https://www.freeimages.com/photo/usg-1-1526902
See Our Related Video from our YouTube channel:
https://www.youtube.com/user/ArnoldSmithPLLC/videos
See Our Related Blog Posts: