Charlotte Criminal Lawyer Brad Smith answers the question: "What are the long term effects of being convicted of a crime?"
New North Carolina laws as part of the state's criminal justice reform went into effect on December 1, 2020. As a result, more North Carolinians are eligible to apply for expungement of their criminal record to eliminate barriers to employment, housing, education, benefits, and voting.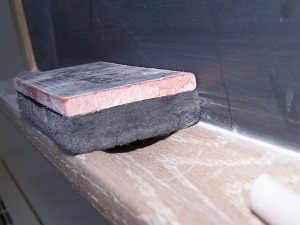 The state's Second Chance Act and First Step Act allow people with a criminal history to remove some qualifying criminal history from their record. The new laws come a month after North Carolina implemented Executive Order 158, effective on November 1, which affected more than 1.7 million residents who have a criminal record.
Which Convictions Can be Expunged Under the New Law?
Under the new law, thousands of criminal convictions became eligible for expungement, according to The Charlotte Post. But who can petition a state court to expunge convictions under the new reforms?
North Carolinians with a non-violent misdemeanor conviction or multiple convictions from at least seven years ago;
People with a felony conviction can expunge charges that did not lead to a conviction; and
Juveniles ages 16-17 can expunge misdemeanor convictions that occurred before December 1, 2019.
However, not all crimes qualify for expungement under the new North Carolina laws. The purpose of the reform was to help more North Carolinians with juvenile and certain non-violent misdemeanor and felony convictions to get their records cleared.
Also, as part of the new reform, dismissed and "not guilty" records will be expunged automatically from December 1, 2021.
Who Can Benefit From the New North Carolina Laws?
Supporters of North Carolina's criminal justice reform praise the new laws because they were designed to benefit people of color who become victims of racial bias by the state's criminal courts, prosecutors, and police officers.
This year's protests against racial injustice fueled public interest in North Carolina's Second Chance Act and First Step Act, which were approved by the state's General Assembly in 2019.
Also, the criminal justice reforms are expected to benefit North Carolinians dealing with drug addictions and substance abuse. In particular, drug trafficking offenders with drug addictions and substance abuse problems can get treatment instead of being charged.
What is North Carolina's First Step Act and Second Chance Act?
Under the First Step Act, a judge can disregard the rules surrounding mandatory sentencing and punishment for drug-trafficking convictions if the defendant:
Did not engage in any violent activity;
Is not a repeat offender; and
Has admitted to having a drug abuse or addiction problem.
The Second Chance Act, meanwhile, allows North Carolinians with multiple misdemeanors (after seven years) and low-level felonies to qualify for expungement if they received a "not guilty" verdict or their charges were dismissed.
Also, you could expunge a juvenile conviction if you were under the age of 18 when the offense occurred and you were convicted of a misdemeanor or Class H or I felony in North Carolina's adult court. The only exceptions are driving while impaired (DWI) and motor vehicle offenses as well as sex offender registry-related convictions.
Contact our North Carolina criminal defense attorneys at Arnold & Smith, PLLC, to help you file a petition to have criminal records expunged under the state's Second Chance Act. Get a phone or video consultation by calling at (704) 370-2828 to speak with our detail-oriented and well-versed lawyers with offices in Charlotte, Lake Norman, and Monroe, please contact Arnold & Smith, PLLC today or find additional resources here.
The criminal defense attorneys at Arnold & Smith, PLLC make it their mission to zealously defend their clients on a wide range of criminal matters at both the state and federal levels. These matters may include any charge from traffic offenses; DWI/DUI; drug charges (from simple possession to possession with intent to distribute and trafficking); gun permit denials; weapons offenses; and property crimes (larceny, breaking and entering, robbery, fraud, embezzlement, white collar offenses); to sexually related offenses (indecent exposure; sexual assault, crimes against nature, removal from sex offender registry); and violent crimes (domestic violence; assault; manslaughter; homicide, murder). Other legal issues that Arnold & Smith, PLLC criminal clients may be facing include restraining orders, restraining order and probation violations, expungements; appeals; and immigration issues related to criminal charges. Our criminal defense attorneys are passionate about ensuring that individuals empower themselves by being informed about their constitutional rights, and stand at the ready to fight in the defense of those facing criminal charges.
Source:
https://www.ncleg.gov/Sessions/2019/Bills/Senate/PDF/S562v7.pdf
https://www.ncleg.gov/Sessions/2019/Bills/House/PDF/H511v7.pdf
https://governor.nc.gov/news/governor-roy-cooper-signs-executive-order-improve-fair-hiring-practices-north-carolina-state
http://www.thecharlottepost.com/news/2020/12/08/local-state/north-carolinians-a-step-closer-to-full-citizenship-with-expunction-law/
Image Credit: 
https://www.freeimages.com/photo/chalk-and-eraser-1427701
See Our Related Video from our YouTube channel:
https://www.youtube.com/user/ArnoldSmithPLLC/videos
See Our Related Blog Posts: