Charlotte Criminal Lawyer Brad Smith answers the question: "The person that called the police doesn't want to press charges, can I still be prosecuted?"
North Carolina's statewide curfew took effect on December 11, 2020, as COVID-19 cases and hospitalizations continue to rise and break new records. Under the state's modified Stay-at-Home order, residents must stay at home between 10 p.m. and 5 a.m. What if you violate the order?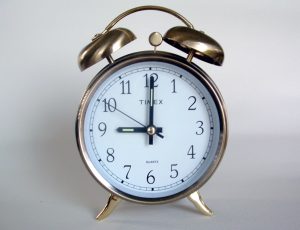 What are the criminal penalties for violating North Carolina's COVID-19 curfew? If you have been cited for violating the order, you might want to discuss your legal options with a skilled criminal defense attorney in North Carolina.
What is North Carolina's COVID-19 Curfew?
The statewide curfew took effect on December 11 and is expected to remain in effect until January 8, 2021, according to CBS 17. Under the executive order, North Carolinians are required to be at home between 10 p.m. and 5 a.m. unless they go outside for an "essential" activity such as:
Commuting to or from work
Shopping for essential items (supplies and medicine)
Seeking medical attention
The curfew took effect amid reports of over 7,500 new COVID-19 cases in North Carolina. The vast majority of businesses, including bars and restaurants, will be required to shut their doors by 10 p.m. Also, alcohol-serving establishments are prohibited from selling alcohol from 9 p.m. to 7 a.m.
However, some businesses are allowed to stay open past 10 p.m. Those businesses are gas stations, pharmacies, as well as grocery stores, supermarkets, and other stores that sell food.
Criminal Penalties for Violating the Curfew in North Carolina
The latest COVID-19 restrictions are expected to hurt embattled businesses that have yet to recover from mandatory shutdowns earlier this year. Businesses were counting on the holidays to bring back revenue, but the curfew will definitely ruin the holiday season for many.
But what happens if they violate the statewide COVID-19 curfew? Under N.C.G.S. § 14-288.20A, violation of an executive order is charged as a Class 2 misdemeanor in North Carolina.
A citation for violating a curfew in North Carolina carries a fine of $150 in addition to $188 in court costs. Criminal penalties associated with a Class 2 misdemeanor charge include from one to 60 days of active, intermediate, or community punishment as well as a fine of up to $1,000.
Also, if a person is charged with a Class 2 misdemeanor for violating North Carolina's COVID-19 curfew, the charge will remain on their criminal record.
Which Essential Activities are Exempt From the COVID-19 Curfew?
As reported by WCNC, Charlotte-Mecklenburg Police said they would not actively set up checkpoints to enforce the COVID-19 curfew. However, CMPD officers said they would give warnings or issue citations to North Carolinians who violate the executive order.
Under the order, the following essential activities are exempt from the curfew:
Going to and from work
Visiting a hospital to seek medical care
Shopping at stores to purchase essential supplies
Visiting a pharmacy to purchase essential medicine
Caring for sick family members
Ordering carryout or delivery food
The following activities are prohibited under the order:
Dining in at restaurants
Hanging out at bars and other alcohol-serving and entertainment establishments
Visiting friends
Visiting the gym
Going outside for a non-essential activity
North Carolina authorities warned that more restrictions could be coming if coronavirus cases continue to rise. If you were cited or even arrested for violating the statewide COVID-19 curfew, contact our Charlotte criminal defense lawyers immediately. Our attorney can help you avoid or reduce criminal penalties associated with curfew violations. Get a phone or video consultation by calling at (704) 370-2828 to speak with our detail-oriented and well-versed lawyers with offices in Charlotte, Lake Norman, and Monroe, please contact Arnold & Smith, PLLC today or find additional resources here.
The criminal defense attorneys at Arnold & Smith, PLLC make it their mission to zealously defend their clients on a wide range of criminal matters at both the state and federal levels. These matters may include any charge from traffic offenses; DWI/DUI; drug charges (from simple possession to possession with intent to distribute and trafficking); gun permit denials; weapons offenses; and property crimes (larceny, breaking and entering, robbery, fraud, embezzlement, white collar offenses); to sexually related offenses (indecent exposure; sexual assault, crimes against nature, removal from sex offender registry); and violent crimes (domestic violence; assault; manslaughter; homicide, murder). Other legal issues that Arnold & Smith, PLLC criminal clients may be facing include restraining orders, restraining order and probation violations, expungements; appeals; and immigration issues related to criminal charges. Our criminal defense attorneys are passionate about ensuring that individuals empower themselves by being informed about their constitutional rights, and stand at the ready to fight in the defense of those facing criminal charges.
Source:
https://www.cbs17.com/community/health/coronavirus/law-enforcement-to-take-action-on-blatant-violations-of-ncs-covid-19-curfew/amp/
https://www.ncleg.gov/EnactedLegislation/Statutes/HTML/BySection/Chapter_14/GS_14-288.20A.html
https://www.wcnc.com/amp/article/news/health/coronavirus/north-carolina-curfew-modified-stay-at-home-order/275-c5f35d25-5d92-417b-9b3d-3d0faca02d73
Image Credit: 
https://www.freeimages.com/photo/time-1494392
See Our Related Video from our YouTube channel:
https://www.youtube.com/user/ArnoldSmithPLLC/videos
See Our Related Blog Posts: