Charlotte DWI Lawyer Brad Smith answers the question: "Can I represent myself on a traffic ticket?"
If you received a traffic citation in Charlotte or elsewhere in North Carolina, you might wonder whether you should pay off the ticket or fight it in court. While many people think that paying off a traffic ticket is the right thing to do, disputing the citation may make more sense depending on your situation.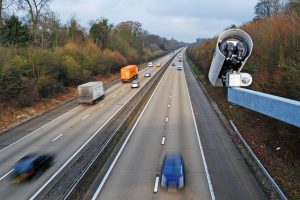 By paying off a traffic ticket, you are admitting guilt to the violation. It is advised to consult with a traffic citation defense attorney in North Carolina to help you fight a traffic ticket to avoid fines, additional points on your driving record, license suspension, and other consequences associated with admitting guilt to a traffic violation.
Why You Should Fight a Traffic Ticket in North Carolina
The main reason why you should fight a traffic citation in North Carolina is to avoid penalties and negative consequences associated with being convicted of a traffic violation.
When you pay off a traffic ticket, points are added to your driving record. This can result in higher insurance premiums and may lead to license suspension, fines, and even jail time.
If you are unsure whether you can defend yourself against a ticket, it is advised to hire a skilled traffic citation defense lawyer to represent your interests in traffic court and help you contest the ticket.
When You Need to Hire a Traffic Citation Defense Attorney
Here at Arnold & Smith, PLLC, our traffic citation defense attorneys help fight the following types of traffic tickets in North Carolina:
Speeding
Running a red light
Photo radar ticket
Driving while intoxicated (DWI)
Aggressive driving
Reckless driving
Not properly restraining a child
Littering from a motor vehicle
Speeding in a school zone
Driving without insurance
Tailgating
Failing to yield the right of way
Illegal passing
Passing a stopped school bus
Your traffic ticket will contain information on how you can contest the citation. If you want to dispute your traffic citation or plead not guilty, you will need to go to a court hearing or hire a lawyer to attend the hearing on your behalf to defend your rights.
What Happens if You are Found Guilty?
If you are found guilty of the traffic violation, you will be ordered to pay court fees and traffic fines associated with the citation. Also, points will be added to your driving record, and your auto insurance company will most likely increase your premiums.
According to the North Carolina Department of Transportation, your driver's license will be suspended if you accumulate 12 points within three years.
What Happens if You are Found Not Guilty?
If you successfully fight your traffic ticket and are found not guilty, you will not face any penalties mentioned above. However, even if you were found not guilty, it is a good idea to check your driving record to ensure that the violation does not appear on your record and that no points were added by mistake.
Do not hesitate to contact a North Carolina traffic citation defense lawyer at Arnold & Smith, PLLC, to help you fight the traffic ticket and protect your legal rights. Get a phone or video consultation by calling at (704) 370-2828 to speak with our detail-oriented and well-versed lawyers with offices in Charlotte, Lake Norman, and Monroe, please contact Arnold & Smith, PLLC today or find additional resources here.
The criminal defense attorneys at Arnold & Smith, PLLC make it their mission to zealously defend their clients on a wide range of criminal matters at both the state and federal levels. These matters may include any charge from traffic offenses; DWI/DUI; drug charges (from simple possession to possession with intent to distribute and trafficking); gun permit denials; weapons offenses; and property crimes (larceny, breaking and entering, robbery, fraud, embezzlement, white collar offenses); to sexually related offenses (indecent exposure; sexual assault, crimes against nature, removal from sex offender registry); and violent crimes (domestic violence; assault; manslaughter; homicide, murder). Other legal issues that Arnold & Smith, PLLC criminal clients may be facing include restraining orders, restraining order and probation violations, expungements; appeals; and immigration issues related to criminal charges. Our criminal defense attorneys are passionate about ensuring that individuals empower themselves by being informed about their constitutional rights, and stand at the ready to fight in the defense of those facing criminal charges.
Source:
https://www.ncdot.gov/dmv/license-id/license-suspension/Pages/points.aspx
Image Credit: 
https://www.freeimages.com/photo/big-brother-1449723
See Our Related Video from our YouTube channel:
https://www.youtube.com/user/ArnoldSmithPLLC/videos
See Our Related Blog Posts: