Charlotte DWI Lawyer Brad Smith answers the question: "If I simply intend to plead guilty, why do I need a lawyer?"
North Carolina law does not have mandatory minimum sentences for most criminal offenses. In most criminal cases, prosecutors can offer a plea bargain while judges have discretion over the sentences they impose.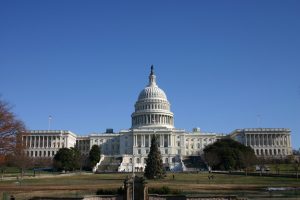 However, in drug trafficking cases, defendants may be subject to mandatory minimum sentencing in North Carolina. Below, we will discuss mandatory sentencing guidelines in North Carolina.
If you are facing criminal charges in North Carolina, talk to a criminal defense lawyer to help you prepare a defense strategy to help you avoid a jail sentence or other penalties associated with your particular offense.
Mandatory Minimum Sentencing in North Carolina
Until recently, North Carolina had imposed mandatory minimum sentences for all defendants convicted of drug trafficking charges. People convicted of drug trafficking went to prison and were ordered to pay a fine. In fact, defendants faced a mandatory prison sentence even if they did not commit any crimes in the past or if any mitigating circumstances applied.
Before North Carolina enacted the First Step Act, mandatory minimum sentences for drug trafficking ranged from over two years to nearly 19 years in prison and fines up to $250,000, depending on the type and amount of the drug.
North Carolina's First Step Act
Before the First Step Act, which was signed into law on June 26, 2020, North Carolina judges had no discretion when sentencing defendants facing drug trafficking charges, while prosecutors were not allowed to offer a plea deal if the deal went against the mandatory minimum sentencing guidelines.
The First Step Act allows judges to ignore mandatory minimum sentencing guidelines when specific conditions are met. Some of the conditions include:
Completion of treatment programs, including substance abuse and mental health services;
No prior felony convictions; and
Agreeing to cooperate and provide reasonable assistance to law enforcement.
Federal Sentencing Guidelines and Mandatory Minimum Sentencing
While the First Step Act allows North Carolina judges to ignore the state's mandatory sentencing guidelines, you may still be subject to mandatory minimum sentencing laws if your criminal case is heard in the federal court.
Federal prosecutors and judges are still required to follow the Federal Sentencing Guidelines and mandatory minimum sentencing laws when handling cases involving certain crimes:
Mandatory minimum sentencing. The federal law requires minimum prison sentences for certain crimes, including many drug offenses and certain offenses related to guns, pornography, and finances.
Federal Sentencing Guidelines. In addition to federal laws imposing mandatory minimum sentencing, judges must also follow the Federal Sentencing Guidelines. The sentencing guidelines are advisory and are intended to help judges in federal courts determine the most appropriate sentence based on the facts of the defendant's case and the existence of any mitigating circumstances.
While you may not be subject to North Carolina's mandatory minimum sentencing for certain crimes, the federal court may still impose a harsh minimum sentence if you are facing federal charges. If you are facing any charges associated with drugs, guns, pornography, or finances, do not hesitate to contact an experienced criminal defense attorney to help you prove your innocence or reduce the punishment.
Get a phone or video consultation by calling at (704) 370-2828 to speak with our detail-oriented and well-versed lawyers with offices in Charlotte, Lake Norman, and Monroe, please contact Arnold & Smith, PLLC today or find additional resources here.
The criminal defense attorneys at Arnold & Smith, PLLC make it their mission to zealously defend their clients on a wide range of criminal matters at both the state and federal levels. These matters may include any charge from traffic offenses; DWI/DUI; drug charges (from simple possession to possession with intent to distribute and trafficking); gun permit denials; weapons offenses; and property crimes (larceny, breaking and entering, robbery, fraud, embezzlement, white collar offenses); to sexually related offenses (indecent exposure; sexual assault, crimes against nature, removal from sex offender registry); and violent crimes (domestic violence; assault; manslaughter; homicide, murder). Other legal issues that Arnold & Smith, PLLC criminal clients may be facing include restraining orders, restraining order and probation violations, expungements; appeals; and immigration issues related to criminal charges. Our criminal defense attorneys are passionate about ensuring that individuals empower themselves by being informed about their constitutional rights, and stand at the ready to fight in the defense of those facing criminal charges.
Source:
https://www.arnoldsmithlaw.com/federal-sentencing-guidelines-an-overview.html
Image Credit: 
https://www.freeimages.com/photo/us-capitol-building-4-1234036
See Our Related Video from our YouTube channel:
https://www.youtube.com/user/ArnoldSmithPLLC/videos
See Our Related Blog Posts: