Charlotte Criminal Lawyer Brad Smith answers the question: "Should I talk to the police?"
Shootings and unlawful possession of firearms have spiked in Charlotte despite the COVID-19 pandemic and stay-at-home orders. Police department officials in Charlotte are urging the public to stay safe because it appears that the pandemic did not affect violent crime in the city.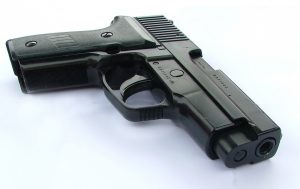 In mid-May, Charlotte-Mecklenburg Police (CMPD) released two videos showing daytime shootings in Charlotte. Both videos, captured by bystanders, depict crimes in the middle of residential areas in Charlotte. One of them was taken in an apartment parking lot, while the other shows footage of gunfire on the street in broad daylight.
According to Charlotte Observer, CMPD demonstrated both videos during a news conference on Facebook Live. This was a rare move by CMPD as the department does not usually release raw videos of shootings when the investigation is still ongoing. However, in these cases, multiple people have reportedly been arrested and charged.
Shooting in Broad Daylight is the New Normal in Charlotte
In one of the incidents on Twin Brook Drive, a person opened fire with a rifle while another individual returned fire. As seen in the video, around 60 shots were fired, some of which hit two neighboring homes and a motor vehicle. According to CMPD, no one was injured in the incident.
The second video shows what appeared to be an "ongoing dispute between neighbors," which resulted in shooting outside an apartment complex on Woodstone Drive. One person was injured during the altercation.
According to police, five people were arrested in these two incidents. All five have been released on electronic monitoring.
Did COVID-19 Affect Crime Rates in Charlotte?
While many law enforcement agencies across the country reported fewer crimes during the COVID-19 pandemic, it appears that violent crime did not go anywhere from the streets of Charlotte despite Mecklenburg County's stay at home order.
Previously, we talked about how the coronavirus pandemic affected crime rates in Charlotte.
In the week ending on May 9, there were more than 30 shootings, in which at least 11 people suffered injuries. Compared to the same period last year, gunfire cases spiked by 30%. During this period, CMPD seized over 200 illegal guns, an increase of 33% from last year, and made 115 arrests for violent crimes (a 12% increase).
CMPD recorded over 6,100 incidents in April 2020, a drop of 22% compared to April 2019. The number of aggravated assaults in April 2020 did not change much compared to 2019. Aggravated assaults decreased by only 5% (from 235 to 224). At the same time, there has been a larger drop in homicides (from 44 to 33). Robberies in April 2020 dropped by 13% compared to April 2019.
There were also fewer theft crimes during the county's stay-at-home order. Drug crimes have decreased substantially, from 366 to 199 (a 46% drop) in the same period.
If you were arrested for allegedly committing a crime during the stay-at-home order in Charlotte or other parts of North Carolina, speak with our attorneys to assist you with building a criminal defense. Previously, we explained whether North Carolinians can be arrested for violating a stay-at-home order.
Contact our results-driven attorneys at Arnold & Smith, PLLC, to get a consultation. Call our lawyers at Arnold & Smith, PLLC, at (704) 370-2828 to evaluate your options or fill out our contact form. Now taking cases throughout North Carolina with offices in Uptown Charlotte, Mooresville and Monroe.
The criminal defense attorneys at Arnold & Smith, PLLC make it their mission to zealously defend their clients on a wide range of criminal matters at both the state and federal levels. These matters may include any charge from traffic offenses; DWI/DUI; drug charges (from simple possession to possession with intent to distribute and trafficking); gun permit denials; weapons offenses; and property crimes (larceny, breaking and entering, robbery, fraud, embezzlement, white collar offenses); to sexually related offenses (indecent exposure; sexual assault, crimes against nature, removal from sex offender registry); and violent crimes (domestic violence; assault; manslaughter; homicide, murder). Other legal issues that Arnold & Smith, PLLC criminal clients may be facing include restraining orders, restraining order and probation violations, expungements; appeals; and immigration issues related to criminal charges. Our criminal defense attorneys are passionate about ensuring that individuals empower themselves by being informed about their constitutional rights, and stand at the ready to fight in the defense of those facing criminal charges.
Source:
https://www.charlotteobserver.com/news/local/crime/article242701156.html
Image Credit: 
https://www.freeimages.com/photo/gun-4-1310192
See Our Related Video from our YouTube channel:
https://www.youtube.com/user/ArnoldSmithPLLC/videos
See Our Related Blog Posts: