Charlotte Criminal Lawyer Brad Smith answers the question: "Can I be arrested without evidence against me?"
A North Carolina task force calls for the decriminalization of marijuana in the state. The state's Task Force for Racial Equity in Criminal Justice has adopted recommendations to decriminalize possession of marijuana in North Carolina.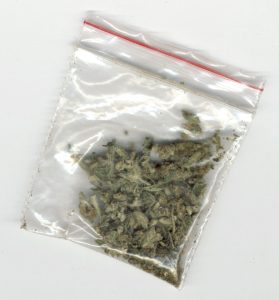 The recommendations were announced by Attorney General Josh Stein, according to the Department of Justice. The task force also released a press release calling for the decriminalization of cannabis in small amounts to study the "potential legalization" of possession, cultivation, and sale of marijuana in the state.
This is the state's first major step toward decriminalization and legalization of marijuana. Improving racial equity in the state's criminal justice system is said to be the driving force behind the recommendations to decriminalize marijuana.
Black People are Disproportionately Arrested and Sentenced for Possession of Marijuana
The Attorney General said that although white and black people in North Carolina use marijuana "at similar rates," the latter are "disproportionately arrested and sentenced." Currently, possession of up to half an ounce of marijuana is charged as a Class 3 Misdemeanor in North Carolina.
While people charged with possession of a half ounce or less of marijuana do not face a prison sentence, they can face a fine of up to $200. According to the press release, nearly 31,300 people were charged with a Class 3 Misdemeanor, and over 8,500 were convicted for the offense in 2019 alone. Of those convicted of possession of marijuana in North Carolina, 61% were non-white citizens despite the fact that people of color account for only about 30% of the state's population, the press release said.
Possession of more than a half ounce of marijuana but no more than one and a half ounces is charged as a Class 1 Misdemeanor in North Carolina. The charge carries 45 days in prison and a fine of $200. In 2019, there were more than 3,400 charges and over 1,900 convictions for the offense in North Carolina. Of those convicted, 70% were non-white.
What are the Recommendations to Decriminalize Marijuana in North Carolina?
The Task Force recommended the following:
Pass legislation to decriminalize possession of up to 1.5 oz of marijuana by classifying such possession as a civil offense.
Expunge past convictions of possession of up to 1.5 oz of marijuana through an automatic process.
Convene a Task Force of stakeholders to study the pros and cons of potential legalization of possession, cultivation, and sale of marijuana.
Additionally, the Task Force recommended improving the collection and reporting of drug enforcement data by:
Requiring all law enforcement agencies to participate in the National Incident-Based Reporting System (NIBRS).
Requiring all law enforcement agencies to make drug enforcement data available on its website through search that would include the total number of arrests and citations by categories such as the type of drug, quantity, as well as the arrested person's race and gender, among others.
Deemphasizing felony drug enforcement arrests for quantities under 0.25 grams and marijuana possession arrests in non-ABC permitted locations.
Deprioritizing marijuana-related prosecution in non-ABC permitted locations.
The full list of recommendations is expected to be released to North Carolina Governor Roy Cooper on December 15, 2020.
If you were arrested for possession of marijuana or any other drug-related offense in North Carolina, do not hesitate to contact a skilled criminal defense lawyer. Speak with our attorneys at Arnold & Smith, PLLC, to discuss your legal options. Call our lawyers at Arnold & Smith, PLLC, at (704) 370-2828 to evaluate your options or fill out our contact form. Now taking cases throughout North Carolina with offices in Uptown Charlotte, Mooresville and Monroe.
The criminal defense attorneys at Arnold & Smith, PLLC make it their mission to zealously defend their clients on a wide range of criminal matters at both the state and federal levels. These matters may include any charge from traffic offenses; DWI/DUI; drug charges (from simple possession to possession with intent to distribute and trafficking); gun permit denials; weapons offenses; and property crimes (larceny, breaking and entering, robbery, fraud, embezzlement, white collar offenses); to sexually related offenses (indecent exposure; sexual assault, crimes against nature, removal from sex offender registry); and violent crimes (domestic violence; assault; manslaughter; homicide, murder). Other legal issues that Arnold & Smith, PLLC criminal clients may be facing include restraining orders, restraining order and probation violations, expungements; appeals; and immigration issues related to criminal charges. Our criminal defense attorneys are passionate about ensuring that individuals empower themselves by being informed about their constitutional rights, and stand at the ready to fight in the defense of those facing criminal charges.
Source:
https://ncdoj.gov/north-carolina-task-force-for-racial-equity-in-criminal-justice-makes-marijuana-recommendations/
Image Credit: 
https://www.freeimages.com/photo/dutch-weed-1251539
See Our Related Video from our YouTube channel:
https://www.youtube.com/user/ArnoldSmithPLLC/videos
See Our Related Blog Posts: