J. Bradley Smith of Arnold & Smith, PLLC answers the question "Should I talk to the police?"
If you missed the "Pants on the Ground" craze that swept the nation in 2010 courtesy of Atlanta native General Larry Platt's American Idol audition, then you missed a certified true slice of Americana.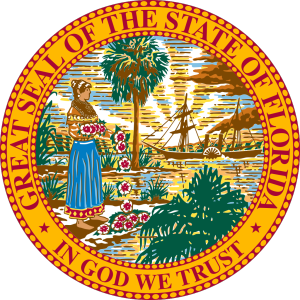 The precise origins of the insuppressible phenomenon known as the sagging-pants look are unknown, however most sources allege that the look originated in the American prison system. Prisoners are not allowed to wear belts, since they can be used as weapons or as means to suicide. So "ill-fitting generic pants, too large to stay up on their own," ride low on prisoner's hips. Hip-hop artists glommed on to the look in an effort to show their street credibility, and voila! A fashion craze was born.
Not everyone was amused. The City of Ocala, Florida, was not the first to attempt a ban on sagging pants. Last month, its city council passed an ordinance making it a criminal offense for someone to wear his or her pants two inches or more "below the natural waistline," whatever that is. Waistline violators are subject to a $500 fine and 60 days in jail.
After the ordinance came under fire by the local chapter of the National Association for the Advancement of Colored People (NAACP) and others, Ocala Mayor Kent Guinn asked council members to reconsider the ordinance. One option now before the council would be to make a sagging-pants violation a $125-fine-with-no-jail-time civil infraction instead of a criminal offense; the second option would be to repeal the ordinance altogether.
Councilwoman Sue Rich, who supported the criminal ordinance, said she thinks it's terrible to "see people walking around the street and their underwear is showing."
She must be glad she wasn't in Struthers, Ohio this past weekend. Police there arrested two men on Saturday after witnesses said they pulled their pants down and yelled obscenities at each other in a woman's front yard.
The argument began when 54-year-old William Anderson knocked on a neighbor's front door and told the neighbor to stop letting her dog urinate on Anderson's lawn. Anderson then pulled down his pants and began yelling obscenities at people who had gathered near the woman's house.
That's when 34-year-old Michael Susak arrived on the scene. He also pulled his pants down and started yelling obscenities back at Anderson. He then ran onto Anderson's porch and "ripped an aluminum downspout off the house and threw it in the yard" before fleeing.
Police received "numerous calls" about "the large fight" and arrived to find Anderson back on his front porch. They arrested him "after he gripped a chair he was sitting in to resist arrest."
Susak slickly returned to the scene and was also arrested. Anderson was charged with disorderly conduct, public indecency and resisting arrest, while Susak was charged with criminal damaging and public indecency.
Reports did not specify why Anderson and Susak pulled down their pants while yelling at each other. Maybe they were trying to be fashionable.
Arnold & Smith, PLLC is a Charlotte based criminal defense, traffic violation defense and civil litigation law firm servicing Charlotte and the surrounding area. If you or someone you know need legal assistance, please contact Arnold & Smith, PLLC today at (704) 370-2828   or find additional resources here.
About the Author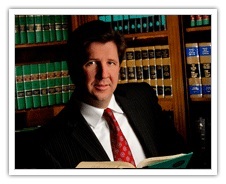 Brad Smith is a Managing Member of Arnold & Smith, PLLC, where he focuses on the areas of criminal defense, DUI / DWI defense and traffic defense.
Mr. Smith was born and raised in Charlotte. He began his legal career as an Assistant District Attorney before entering private practice in 2006.
In his free time, Mr. Smith enjoys traveling, boating, golf, hiking and spending time with his wife and three children.
Sources:
http://wkbn.com/2014/08/25/yo-struthers-men-arrested-after-pants-down-shouting-match/
http://www.huffingtonpost.com/2010/01/14/pants-on-the-ground-lyric_n_423190.html
https://blog.cladwell.com/pull-your-pants-up-a-brief-history-of-saggy-pants/
http://www.wftv.com/news/news/local/ocala-has-two-options-when-it-comes-saggy-pants-ba/ng9DX/
Image Credit: 
http://upload.wikimedia.org/wikipedia/commons/thumb/2/2b/Seal_of_Florida.svg/1024px-Seal_of_Florida.svg.png 
See Our Related Video from our YouTube channel:
https://www.youtube.com/user/ArnoldSmithPLLC/videos
See Our Related Blog Posts:
Wiener's ban on nudity drives opponent to nude show on opposite coast
Women Arrested After Walking Naked Down Busy Charlotte Road :: Charlotte North Carolina DWI DUI Criminal Attorney Lawyer