Charlotte DWI Lawyer Brad Smith answers the question: "Can the police search my car without a warrant?"
While uncommon, it is not out of the realm of possibility that someone who is due in court for a criminal matter forgets about it and fails to appear. When you have a court date, you are required to appear at the specified date and time, unless other arrangements have been made. Failing to appear could result in a warrant for an arrest be issued. Whether you simply forgot about the court date, were too scared and did not show up, or were confused on the dates because of matters in other jurisdictions, an arrest warrant can be issued and make matters worse.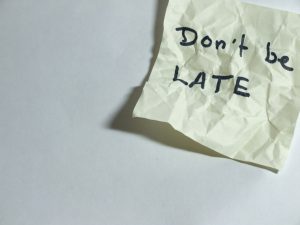 Failure to appear in court can result in an Order for Arrest. If you have an outstanding order for arrest against you, it is in your best interest to contact a criminal defense attorney as soon as possible to find out what options are available to you. Action needs to be taken immediately so that your freedom is not at risk. It is possible for an order for arrest to be stricken and vacated. However, it usually requires a good reason to do so. Regardless of whether the original charge you were facing was a felony charge or misdemeanor charge, a failure to appear can result in an additional arrest or charges.
An order for arrest can cause more issues than just the potential for you to lose your freedom. If you were previously arrested and released on bond, any subsequent order for arrest of warrants issued could affect the bond upon which you were released. When you fail to appear in court, a bondsman might think you are "skipping bail" and now the bondsman may be looking for you, as well. Both police and the bondsman will be looking to take you to jail.
In North Carolina, an order for arrest can be stricken from the record. This can also be called "recalling a warrant." This is a judicial process dictated by North Carolina statute. Usually, recalling a warrant or striking the order is because of it being improperly issued or based on insufficient evidence or probable cause. There is no way to guarantee or know that a judge will recall the warrant or strike it. The best thing to do is to take action as soon as possible. It may be that the judge will listen to what happened, accept your apology, and the warrant or order can be eliminated. In these circumstances, the judge will certainly ask that this not happen again and steps be taken to prevent it. There is no guarantee, but the more time that passes between the order/warrant and taking action can be detrimental.
The criminal defense attorneys at Arnold & Smith, PLLC are here to help when there is a warrant out for your arrest or an order for arrest. We know that mistakes happen and want to help you try and resolve the problems and issues that arise. Do not let the fear of going to court and facing the issue head on cause more legal troubles for you. Contact us today for a consultation. If you find yourself facing criminal charges and need the help of an experienced criminal defense attorney in or around Charlotte, Lake Norman, or our new office in Monroe, please contact Arnold & Smith, PLLC today at (704) 370-2828 or find additional resources here.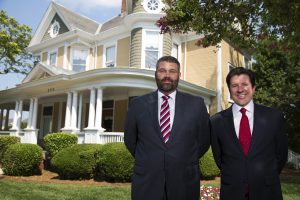 The criminal defense attorneys at Arnold & Smith, PLLC make it their mission to zealously defend their clients on a wide range of criminal matters at both the state and federal levels. These matters may include any charge from traffic offenses; DWI/DUI; drug charges (from simple possession to possession with intent to distribute and trafficking); gun permit denials; weapons offenses; and property crimes (larceny, breaking and entering, robbery, fraud, embezzlement, white collar offenses); to sexually related offenses (indecent exposure; sexual assault, crimes against nature, removal from sex offender registry); and violent crimes (domestic violence; assault; manslaughter; homicide, murder). Other legal issues that Arnold & Smith, PLLC criminal clients may be facing include restraining orders, restraining order and probation violations, expungements; appeals; and immigration issues related to criminal charges. Our criminal defense attorneys are passionate about ensuring that individuals empower themselves by being informed about their constitutional rights, and stand at the ready to fight in the defense of those facing criminal charges.
Source:
https://www.ncleg.net/EnactedLegislation/Statutes/PDF/ByArticle/Chapter_15A/Article_20.pdf
https://www.ncleg.net/enactedlegislation/statutes/html/bysection/chapter_15a/gs_15a-301.html
Image Credit:
https://www.freeimages.com/photo/don-t-be-late-1190543
See Our Related Video from our YouTube channel:
https://www.youtube.com/user/ArnoldSmithPLLC?feature=watch
See Our Related Blog Posts: