Charlotte DWI Lawyer Brad Smith answers the question: "If I simply intend to plead guilty, why do I need a lawyer?"
The prospect of having to hire a criminal attorney can be terrifying. No one wants to be in a position to have to figure out whether or not they need legal representation. It is one question you never hope to answer, but is also one of those scenarios in which if you have to ask, you probably do.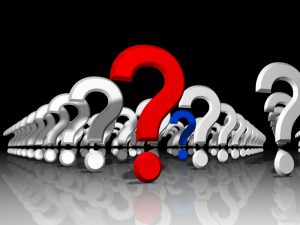 In matters of criminal law, it is always better to be safe than sorry. If you have been charged, or know or believe you are under investigation for a criminal offense, it is best to speak with a criminal attorney right away. Even if it is just for a consult. Waiting until you are sure that you need an attorney has the possibility to negatively impact your rights.
What Does a Criminal Attorney Actually Do?
The job of your criminal attorney is to provide you with fair and competent representation during your criminal case. Your attorney acts as your defender and is tasked with ensuring that your interests and rights are protected. He or she will consult with you, help you strategize, and make sure you understand the process you are going through.
It is never too early in the process to consult an attorney. Among other things, your attorney's job is to help you with:
Police questioning
Search warrants
Arrest warrants
Notices to appear
Plea bargains
Trial participation
The sooner you call an experienced legal professional, the sooner he or she can start helping. Reach out to a criminal attorney as soon as you think you may need one and book a consultation.
But I am Not Guilty!
Seeking legal advice is not an admission of guilt. Innocent people consult with attorneys to help them understand and get through the legal process. It can be easy to get swept up in the criminal process, especially if you are poorly informed or do not fully understand your rights and, unfortunately, wrongful convictions do happen.
Regardless of what you are being investigated for or are charged with, consulting a criminal attorney is the smart way to go, especially if you are innocent. It shows you take the judicial process seriously, and believe it is important for you to understand what is going on and what you can do about it.
Can I Represent Myself?
You have the ability to choose to represent yourself in a court of law, but it is not advised. Consider the consequences if you are found guilty. The criminal justice system is complex and every case is unique. Having a specialist on your side will go a long way to making sure that your rights are protected, that you have fair and accurate representation, and that you understand the process.
Criminal defense attorneys are not just attorneys, they are public speakers, investigators, liaisons, negotiators, and supporters. Most importantly, they are experts with experience navigating the justice system and understanding what your next step is.
Call Us for Help
If you or someone you love is in need of legal help, contact an experienced North Carolina criminal defense attorney. The experienced lawyers of Arnold & Smith PLLC are ready to help you through any criminal law matter. Contact us today for a consultation. If you find yourself facing criminal charges and need the help of an experienced criminal defense attorney in or around Charlotte, Lake Norman, or our new office in Monroe, please contact Arnold & Smith, PLLC today at (704) 370-2828 or find additional resources here.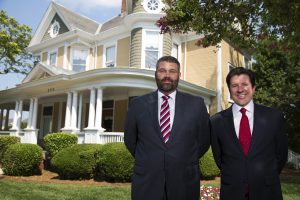 The criminal defense attorneys at Arnold & Smith, PLLC make it their mission to zealously defend their clients on a wide range of criminal matters at both the state and federal levels. These matters may include any charge from traffic offenses; DWI/DUI; drug charges (from simple possession to possession with intent to distribute and trafficking); gun permit denials; weapons offenses; and property crimes (larceny, breaking and entering, robbery, fraud, embezzlement, white collar offenses); to sexually related offenses (indecent exposure; sexual assault, crimes against nature, removal from sex offender registry); and violent crimes (domestic violence; assault; manslaughter; homicide, murder). Other legal issues that Arnold & Smith, PLLC criminal clients may be facing include restraining orders, restraining order and probation violations, expungements; appeals; and immigration issues related to criminal charges. Our criminal defense attorneys are passionate about ensuring that individuals empower themselves by being informed about their constitutional rights, and stand at the ready to fight in the defense of those facing criminal charges.
Source:
https://www.arnoldsmithlaw.com/criminal-defense.html
Image Credit:
https://www.freeimages.com/photo/questions-1151886
See Our Related Video from our YouTube channel:
https://www.youtube.com/user/ArnoldSmithPLLC?feature=watch
See Our Related Blog Posts: