Charlotte Criminal Lawyer Brad Smith answers the question: "Do I need to hire an attorney if I have been falsely accused?"
After an arrest, but before an arraignment, there is a period of legal purgatory that can be confusing and stressful for those facing criminal charges. It is during this period of time that an attorney can file a motion requesting a preliminary hearing – or a pre-trial hearing in front of a judge that requires the prosecutor to prove the existence of probable cause.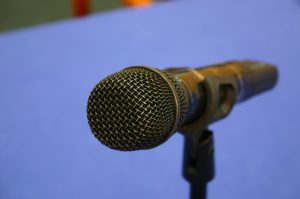 Every person who has been charged with a felony is entitled to a preliminary hearing. Sometimes a judge will schedule the hearing during the initial appearance, other times the defendant's attorney can file a motion requesting the hearing be scheduled.
What is Probable Cause?
Probable cause is a term used to describe the likelihood of whether a crime has been committed and whether the person arrested for that offense could possibly be the culprit.
To prove probable cause, a prosecutor can call witnesses to provide testimony and ask for a description of the events surrounding the commission of the alleged crime. Most commonly, the arresting officer will take the stand and be questioned about his or her written summary of the events that were reported.
Sometimes, others – like an eyewitness or a victim – are called to share their testimony, but not always. If the prosecutor believes that a judge will be persuaded by testimony from the arresting officer alone, there is no requirement that the prosecutor calls further witnesses, even if those witnesses may be asked to testify at later hearings.
Furthermore, the defense attorney has an opportunity to ask questions of the arresting officer and any others called to the stand. A defense attorney is also allowed to call witnesses in a preliminary hearing. Remember, it is the duty of the prosecution to prove probable cause, so there is no requirement that the defense summons witnesses.
Even after a preliminary hearing that results in a "lack of probable cause" finding, a prosecutor still has the ability to continue to pursue an indictment, or a formal accusation conferred by a grand jury accusing a person of a crime. An indictment moves the charge into the trial phase.
Why is a Preliminary Hearing Important?
Primarily, a preliminary hearing can create a record for those witnesses who give testimony under oath. By building a record of testimony from key witnesses, defense attorneys can compare what a witness said in written statements to how that same witness testified during the preliminary hearing, and then, if necessary, use those previous statements to discredit the witness during the trial.
It also creates an opportunity for the prosecutor to review the case in practice, which can lead to increased usage of prosecutorial discretion. As noted above, it is up to the prosecutor as to whether or not the case will continue to be investigated and presented to a grand jury, so the preliminary hearing can be a persuasive tool for changing the trajectory of the prosecution plan.
Finally, a preliminary hearing is an opportunity for the prosecution and the defense to come together to begin negotiations if a plea agreement is amenable to the parties.
Do You Have an Upcoming Preliminary Hearing?
If you have been charged with a felony in North Carolina, contact Arnold & Smith, PLLC to ensure that your right to a preliminary hearing in protected. Our attorneys are skilled at criminal law and look forward to discussing a path forward that is best for you.  If you find yourself facing criminal charges and need the help of an experienced criminal defense attorney in or around Charlotte, Lake Norman, or our new office in Monroe, please contact Arnold & Smith, PLLC today at (704) 370-2828 or find additional resources here.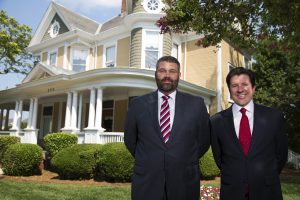 The criminal defense attorneys at Arnold & Smith, PLLC make it their mission to zealously defend their clients on a wide range of criminal matters at both the state and federal levels. These matters may include any charge from traffic offenses; DWI/DUI; drug charges (from simple possession to possession with intent to distribute and trafficking); gun permit denials; weapons offenses; and property crimes (larceny, breaking and entering, robbery, fraud, embezzlement, white collar offenses); to sexually related offenses (indecent exposure; sexual assault, crimes against nature, removal from sex offender registry); and violent crimes (domestic violence; assault; manslaughter; homicide, murder). Other legal issues that Arnold & Smith, PLLC criminal clients may be facing include restraining orders, restraining order and probation violations, expungements; appeals; and immigration issues related to criminal charges. Our criminal defense attorneys are passionate about ensuring that individuals empower themselves by being informed about their constitutional rights, and stand at the ready to fight in the defense of those facing criminal charges.
Source:
Image Credit:
https://www.freeimages.com/photo/microphone-1501463
See Our Related Video from our YouTube channel:
https://www.youtube.com/user/ArnoldSmithPLLC?feature=watch
See Our Related Blog Posts: