Charlotte Criminal Lawyer Brad Smith answers the question: "Should I ever plead guilty to a charge?"
Being charged with a crime can be overwhelming. Suddenly, you are thrust into the court system and worried that you will be found guilty and face serious penalties for an action you may or may not have taken. Your criminal defense attorneys has the goal of achieving the best possible results for you under the circumstances. Most people assume that the only possible outcome for their case is the judge or jury finding them guilty or not guilty. While these are certainly two possible outcomes in criminal court, there are others. Criminal defendants in North Carolina are sometimes offered a plea bargain.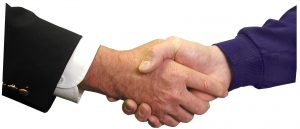 A plea bargain is an offer from the prosecution that usually results in a more lenient sentence than would be received if the case went to trial and the defendant was found guilty. Accepting a plea bargain means that a defendant pleads "guilty" or "no contest," depending on the stipulations of the agreement. A plea of no contest means that a defendant is not admitting or denying guilt, but accepting the deal set forth by the prosecution.
The decision of whether or not to accept a plea bargain is a difficult one. As such, there are a variety of circumstances that need to be evaluated before accepting, or rejecting, a plea bargain. First, the crime itself must be considered. The severity of the crime and the potential penalties that it carries should weigh heavily in the decision. Additionally, the amount of evidence either supporting, or not supporting, the prosecution's charges should be considered. While there is no way to accurately predict the outcome of a trial, it can be beneficial to determine the likelihood that the verdict would be guilty at trial. In examining the crime and evidence, the defendant and attorney can make an informed decision on whether to accept a plea bargain.
Some defendants want their chance to prove their case in court and would therefore not accept a plea bargain. Again, there is no guarantee of the outcome of a trial. However, there are some additional considerations in a plea bargain that could be viewed as "benefits" depending on the defendant.
Receiving a lenient sentence: A plea bargain often results in a more lenient sentence than would be at trial. If a defendant does not feel confident in their chances at trial, a plea bargain can be a way to receive a less harsh sentence.
Saving time and money: A case can take months, or even years, to make its way through the court system. A plea bargain reduces the time by eliminating the need to wait around for trials to take place. As a result of this, defendants can also save money because they will not have to pay attorneys fees for as long, as well as additional court costs that can be incurred.
You are in control: Defendants often feel out of control and fearful of the future. A plea bargain lets a defendant be in control of his or her fate.
If you have been charged with a crime in North Carolina, the attorneys at Arnold & Smith, PLLC are here to help. Our attorneys can talk through plea bargains with you and the possible sentences to help you make the best decision for yourself. Contact us today for a consultation. If you find yourself facing criminal charges and need the help of an experienced criminal defense attorney in or around Charlotte, Lake Norman, or our new office in Monroe (by appointment only until 2019), please contact Arnold & Smith, PLLC today at (704) 370-2828 or find additional resources here.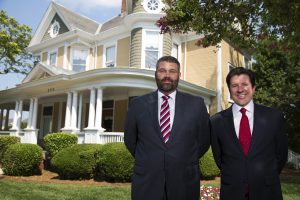 The criminal defense attorneys at Arnold & Smith, PLLC make it their mission to zealously defend their clients on a wide range of criminal matters at both the state and federal levels. These matters may include any charge from traffic offenses; DWI/DUI; drug charges (from simple possession to possession with intent to distribute and trafficking); gun permit denials; weapons offenses; and property crimes (larceny, breaking and entering, robbery, fraud, embezzlement, white collar offenses); to sexually related offenses (indecent exposure; sexual assault, crimes against nature, removal from sex offender registry); and violent crimes (domestic violence; assault; manslaughter; homicide, murder). Other legal issues that Arnold & Smith, PLLC criminal clients may be facing include restraining orders, restraining order and probation violations, expungements; appeals; and immigration issues related to criminal charges. Our criminal defense attorneys are passionate about ensuring that individuals empower themselves by being informed about their constitutional rights, and stand at the ready to fight in the defense of those facing criminal charges.
Source:
https://economics.rutgers.edu/downloads-hidden-menu/news-and-events/workshops/empirical-microeconomics/1467-davidabrams/file
https://dictionary.law.com/Default.aspx?selected=1327
Image Credit:
https://www.freeimages.com/photo/handshake-1239869
See Our Related Video from our YouTube channel:
https://www.youtube.com/user/ArnoldSmithPLLC?feature=watch
See Our Related Blog Posts: