J. Bradley Smith of Arnold & Smith, PLLC answers the question "What is the difference between a misdemeanor and a felony?"
Mecklenburg County wants to ban cigarette smoking, chewing tobacco and electronic cigarettes on public lands, including golf courses, greenways and parks. It lacks the legal authority to prohibit products that are not "lighted" cigarettes, cigars, pipes, "or other lighted tobacco product[s]." That is because Article 23 of Chapter 130A of the North Carolina General Statutes—the law from which the county derives its authority to regulate smoking—does not give the county the power to regulate products that are not "lighted."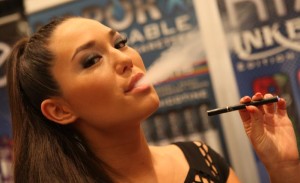 The county still wants to move forward with the ban. The initiative is being spearheaded by Mecklenburg County Health Director Marcus Plescia. He said smoking is Mecklenburg County's greatest health hazard. County commissioners will vote on the ban on Sept. 17.
Plescia said the County would enforce the ban by spending $100,000 to $200,000 on signs that would "make it clear where you can smoke and where you cannot smoke—people will follow the rules."
I am a criminal defense attorney, and my professional experience tells me many people will not follow the rules. Many people will smoke, chew tobacco and use electronic cigarettes in prohibited spaces, even if commissioners pass their ordinances.
Then what happens? North Carolina's anti-smoking law provides that violators shall bear "no consequence other than payment" of a 50-dollar fine. I believe offenders will still end up with criminal charges as a result of the ban.