Charlotte DWI Lawyer Brad Smith answers the question: "If I simply intend to plead guilty, why do I need a lawyer?"
When someone is charged with a crime, it is up to that individual's criminal defense attorney to prove to the court that the charges levied against the defendant are not substantial enough to warrant a conviction. While criminal defense attorneys help all kinds of cases, some of these cases garner national attention. Read on for information on some of the most famous criminal defense cases.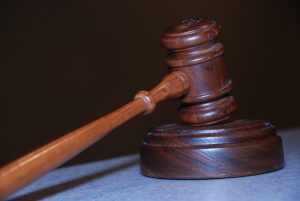 The O.J. Simpson Murder Trial
Orenthal James (O.J.) Simpson was a famous professional football player who was accused of killing his wife, Nicole Brown-Simpson, as well as her friend Ronald Goldman. The crime occurred on June 13, 1994. O.J.'s criminal defense attorney, Johnnie Cochran, presented a case to the jury that the evidence at the crime scene had been tampered with in an effort to make it appear as if O.J. Simpson had committed the murders in question. Simpson was found not guilty of the crime on the morning of October 3, 1995.
The Bill Clinton Perjury Trial
As the 42nd president of the United States, Bill Clinton served two terms, from 1993 to 2001.  During his second term, the United States House of Representatives voted to impeach Clinton based on alleged lies he had told during a sexual harassment lawsuit. Charged with obstruction of justice and perjury, the charges originated from claims that he had lied to the United States Congress about an investigation that involved an alleged extra-marital affair.
Clinton's criminal defense team argued that the trial was politically motivated and that the evidence presented by the prosecution was both circumstantial and substantially lacking.  Additionally, the defense team argued that the charges in question did not meet the standards as framed in the Constitution. Clinton was ultimately acquitted of both perjury and obstruction of justice charges.
Michael Jackson's 2003 Child Molestation Trial
Michael Jackson was known around the world as one of the most successful pop stars of all time.  In 2003, he was charged with 14 criminal counts related to allegations of child molestation which included abduction, false imprisonment, providing alcohol to minors, and molestation.
Jackson's criminal defense team was able to prove to the judge and jury that all of the accusers and witnesses brought by the prosecution had either hidden motives or a history or criminal activity themselves. After a week of deliberation, the jury ultimately acquitted Jackson on all 10 felony counts and four misdemeanor charges.
Aaron Burr's Treason Trial
Aaron Burr was the third vice president of the United States. He was accused of conspiring a treasonous plot against the United States, based on claims that he was gathering an army to take territory from Spain. This would have constituted an act of war. Burr's criminal defense attorney showed the court that he never actually committed any actual act of treason.
Getting Professional Legal Counsel
Although the cases mentioned in this article are famous and involve national celebrities, any case involving criminal charges requires the professional guidance of a criminal defense attorney. For years, the attorneys at Arnold & Smith PLLC have been helping defendants in Charlotte and throughout North Carolina as they build their case and prepare for trial. Contact Arnold & Smith PLLC today for insight and guidance into your case. Please contact us today to get a phone, video or in-person consultation by calling at (704) 370-2828 to speak with our detail-oriented and well-versed lawyers with offices in Charlotte, Lake Norman, and Monroe, please contact Arnold & Smith, PLLC today or find additional resources here.
The criminal defense attorneys at Arnold & Smith, PLLC make it their mission to zealously defend their clients on a wide range of criminal matters at both the state and federal levels. These matters may include any charge from traffic offenses; DWI/DUI; drug charges (from simple possession to possession with intent to distribute and trafficking); gun permit denials; weapons offenses; and property crimes (larceny, breaking and entering, robbery, fraud, embezzlement, white collar offenses); to sexually related offenses (indecent exposure; sexual assault, crimes against nature, removal from sex offender registry); and violent crimes (domestic violence; assault; manslaughter; homicide, murder). Other legal issues that Arnold & Smith, PLLC criminal clients may be facing include restraining orders, restraining order and probation violations, expungements; appeals; and immigration issues related to criminal charges. Our criminal defense attorneys are passionate about ensuring that individuals empower themselves by being informed about their constitutional rights, and stand at the ready to fight in the defense of those facing criminal charges.
Source:
https://www.arnoldsmithlaw.com/criminal-defense.html
Image Credit: 
https://www.freeimages.com/photo/gavel-1238036
See Our Related Video from our YouTube channel:
https://www.youtube.com/user/ArnoldSmithPLLC/videos
See Our Related Blog Posts: