Charlotte Criminal Lawyer Brad Smith answers the question: "Should I ever plead guilty to a charge?"
If you are facing criminal charges, you probably know that you have the option of pleading "guilty," "not guilty," or "no contest." Many people do not realize that there is a fourth option in some states, including North Carolina. It is called the "Alford plea," named after a historic Supreme Court ruling in 1970.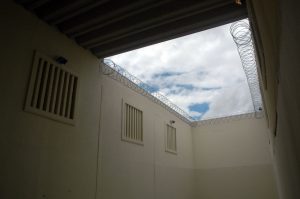 If you have been charged with a crime in Charlotte, Mooresville, Monroe, or elsewhere in the Charlotte region of North Carolina, you must understand your rights and options. When considering your plea options, consult with a knowledgeable criminal defense lawyer to review your particular situation and determine how you should plead in your case.
What is an Alford Plea?
An Alford plea is a plea option named after the Supreme Court ruling in North Carolina v. Alford, 400 U.S. 25 (1970). This plea allows a defendant to claim to be innocent without taking the risk of going to trial.
In other words, an Alford plea is the same as pleading guilty while also claiming to be innocent. Nonetheless, an Alford plea leads to a conviction even though the defendant is claiming to be innocent. The same cannot be said about no contest and guilty pleas.
However, not all states allow defendants to plead guilty while also saying that they are innocent. Most states do not offer the Alford plea option at all. In those states, defendants who wish to claim to be innocent must plead "not guilty" and go to court to prove their innocence.
Does North Carolina Have an Alford Plea?
Only a handful of states allow defendants to enter an Alford plea, and North Carolina is one of them. When you enter an Alford plea, you accept punishment even though you do not admit guilt.
Typically, people choose to enter an Alford plea when they want to claim to be innocent but know that the prosecution has enough evidence to convict them.
While it may seem that people who enter an Alford plea contradict themselves, this plea is permissible after a milestone ruling by the Supreme Court in 1970.
An Alford Plea and Civil Liability
Similar to pleading "no contest," an Alford plea may help you avoid civil liability. For example, when you plead "guilty," you are essentially admitting your fault. However, when you plead no contest or enter an Alford plea, the victim of your actions cannot use your plea as evidence to prove that you are responsible for their damages.
However, not everyone can enter an Alford plea or plead no contest. You must seek the approval of the judge and prosecutor to choose either of these two plea options in North Carolina.
Consult With a North Carolina Criminal Defense Lawyer
It is advisable to speak with a knowledgeable and experienced criminal defense lawyer to discuss your unique case and decide which plea is right for you. Do not enter an Alford plea or plead guilty, not guilty, or no contest without first consulting with an attorney.
In addition to helping you with your plea, your North Carolina criminal defense lawyer will also help you identify the best defense strategy to get the charges reduced or dismissed. Speak with our lawyers at Arnold & Smith, PLLC, to get a consultation. Get a phone, video or in-person consultation by calling at (704) 370-2828 to speak with our detail-oriented and well-versed lawyers with offices in Charlotte, Lake Norman, and Monroe, please contact Arnold & Smith, PLLC today or find additional resources here.
The criminal defense attorneys at Arnold & Smith, PLLC make it their mission to zealously defend their clients on a wide range of criminal matters at both the state and federal levels. These matters may include any charge from traffic offenses; DWI/DUI; drug charges (from simple possession to possession with intent to distribute and trafficking); gun permit denials; weapons offenses; and property crimes (larceny, breaking and entering, robbery, fraud, embezzlement, white collar offenses); to sexually related offenses (indecent exposure; sexual assault, crimes against nature, removal from sex offender registry); and violent crimes (domestic violence; assault; manslaughter; homicide, murder). Other legal issues that Arnold & Smith, PLLC criminal clients may be facing include restraining orders, restraining order and probation violations, expungements; appeals; and immigration issues related to criminal charges. Our criminal defense attorneys are passionate about ensuring that individuals empower themselves by being informed about their constitutional rights, and stand at the ready to fight in the defense of those facing criminal charges.
Source:
https://supreme.justia.com/cases/federal/us/400/25/
Image Credit: 
https://www.freeimages.com/photo/penitentiary-4-1233947
See Our Related Video from our YouTube channel:
https://www.youtube.com/user/ArnoldSmithPLLC/videos
See Our Related Blog Posts: