Charlotte Criminal Lawyer Brad Smith answers the question: "Should I ever plead guilty to a charge?"
When you have been charged with a crime you may feel scared and unsure of what to expect. Your charges could result in severe punishments if you are convicted. You may wonder whether you will be able to take a plea deal or whether they will even offer one. A plea deal, also called a plea bargain, is a common option for those facing a wide range of criminal charges. According to the U.S. Department of Justice, up to 95% of all state and federal criminal cases conclude with a plea bargain rather than a trial.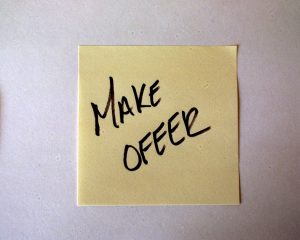 What is a Plea Bargain?
Plea bargaining is a process by which the prosecutor and defendant come to an agreement regarding a plea. Generally, there are three main options for plea negotiation including the charges, the sentence, and the facts. A defendant may be allowed to plead guilty to a lesser charge and therefore will be subject to only the penalties of the lesser charge. When someone is charged with a crime, they often have several or more charges at once. In some instances, the prosecutor may agree to drop some of the charges in exchange for a guilty plea. Sometimes the penalties will be reduced if you agree to plead guilty.
What are the Benefits of a Plea Deal?
There may be some benefits to a defendant who takes a plea deal. One reason to consider a plea deal is when you are uncertain of the outcome of a possible trial. A plea deal gives you the ability to control the results of the case by pleading guilty to a lesser charge. When you accept a plea deal you are willing to take responsibility for a crime and accept the penalties that you will face. You may often receive a lighter sentence than if you are found guilty of the original crime. If you wait for a trial, the prosecutor has more time to discover additional evidence that could make your outcome less favorable.
Should I Accept a Plea Deal?
The choice to accept a plea deal is entirely your own. It is best to discuss the matter with your attorney to determine the pros and cons of the plea bargain. Keep in mind that a plea bargain requires you to plead guilty to a crime. You will therefore have a criminal record and must abide by the sentence imposed by the judge. When you plead guilty to the charges, there is no trial. The next step is a sentencing hearing where the judge will finalize the details of punishment. You certainly want to be aware of the potential outcome before you agree to a plea deal. Your lawyer has extensive experience working on behalf of clients to achieve the best plea deal possible. In some cases, the prosecutor will not offer a plea deal or sometimes the plea deal is not good enough. Talk about plea bargains with your attorney before you make a decision.
If you have been charged with a crime, a plea bargain might be possible. Contact Arnold & Smith, PLLC today for experienced insight you can trust. Please contact us today to get a phone, video or in-person consultation by calling at (704) 370-2828 to speak with our detail-oriented and well-versed lawyers with offices in Charlotte, Lake Norman, and Monroe, please contact Arnold & Smith, PLLC today or find additional resources here.
The criminal defense attorneys at Arnold & Smith, PLLC make it their mission to zealously defend their clients on a wide range of criminal matters at both the state and federal levels. These matters may include any charge from traffic offenses; DWI/DUI; drug charges (from simple possession to possession with intent to distribute and trafficking); gun permit denials; weapons offenses; and property crimes (larceny, breaking and entering, robbery, fraud, embezzlement, white collar offenses); to sexually related offenses (indecent exposure; sexual assault, crimes against nature, removal from sex offender registry); and violent crimes (domestic violence; assault; manslaughter; homicide, murder). Other legal issues that Arnold & Smith, PLLC criminal clients may be facing include restraining orders, restraining order and probation violations, expungements; appeals; and immigration issues related to criminal charges. Our criminal defense attorneys are passionate about ensuring that individuals empower themselves by being informed about their constitutional rights, and stand at the ready to fight in the defense of those facing criminal charges.
Source:
https://www.justice.gov/usao/justice-101/pleabargaining
https://www.law.cornell.edu/wex/plea
Image Credit: 
https://www.freeimages.com/photo/post-it-note-make-offer-1240313
See Our Related Video from our YouTube channel:
https://www.youtube.com/user/ArnoldSmithPLLC/videos
See Our Related Blog Posts: