Charlotte Criminal Lawyer Brad Smith answers the question:"What is an expungement?"
A criminal conviction can cause a great deal of strife in your life. As a convicted individual, you may have trouble getting employment, attending school, and renting an apartment. In addition, it could make your relationships difficult. Many people wonder whether they can get their record erased or expunged. Expungement is an option in some circumstances in North Carolina.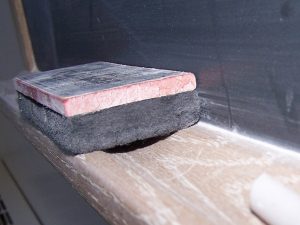 What is Expungement?
To expunge in relation to a criminal charge means to erase or strike out a criminal record or conviction. Generally, an expungement refers to the sealing or closing of criminal conviction records. Expungement would potentially allow you to request that your criminal record be sealed. Sealing the record would make it unable to be viewed by the public. However, when a record is sealed it still exists and is typically available to members of law enforcement. Expungement is a lengthy process, so it is advantageous to seek assistance from an experienced criminal defense attorney in Charlotte.
Expungement Laws in North Carolina
North Carolina General Statutes, Chapter 15A, Article 5 provides for expunction of criminal records for a number of reasons. If you were found not guilty of a crime, you are immediately eligible for expunction . Senate Bill 445, signed into law in 2017, provided for some additions to the expungement laws. The new law expanded access to expungements for non-violent offenders in North Carolina. The law opens up expungements to millions of people who otherwise would not have been eligible to request them.
Someone convicted of a misdemeanor may now be eligible to request an expungement after a five-year waiting period. Someone convicted of some felonies may qualify to request expungement after 10 years.
In addition, some people are now eligible for multiple expungements. The eligibility for expungement is somewhat complex and is best explained during a consultation with a local experienced attorney. In general, you may be able to request expungement of your criminal record after the required waiting period based on factors such as the type of crime and your age.
Benefits of Expungement
A criminal record can impact your life for many years to come. It is important to know that dismissals and non-guilty verdicts will still be viewable to others. Therefore, it is in your best interest to seek to remove these from your permanent record. Expungement helps you by making qualified incidents from your criminal record disappear from background checks such as those used for employment and housing. Getting your record expunged could help you return to a normal life by removing this barrier that may be keeping you from qualifying for a job, getting an apartment or participating in other aspects of society. Current laws allow law enforcement to have access to your criminal record for official purposes. However, once expunged, the general public will no longer be able to view your criminal record.
How to Request Expungement in North Carolina
If you are interested in getting an expungement, it is helpful to discuss the matter with a criminal defense attorney. The laws regarding expungement are complex and you need to make certain that you qualify and that you properly complete the forms to submit to the court. If you make a mistake, the waiting period to receive an expungement will likely increase greatly. It already may take more than a year once you submit the proper paperwork. To learn more about expungements and to get the guidance you need, call our legal team. Please contact us today to get a phone, video or in-person consultation by calling at (704) 370-2828 to speak with our detail-oriented and well-versed lawyers with offices in Charlotte, Lake Norman, and Monroe, please contact Arnold & Smith, PLLC today or find additional resources here.
The criminal defense attorneys at Arnold & Smith, PLLC make it their mission to zealously defend their clients on a wide range of criminal matters at both the state and federal levels. These matters may include any charge from traffic offenses; DWI/DUI; drug charges (from simple possession to possession with intent to distribute and trafficking); gun permit denials; weapons offenses; and property crimes (larceny, breaking and entering, robbery, fraud, embezzlement, white collar offenses); to sexually related offenses (indecent exposure; sexual assault, crimes against nature, removal from sex offender registry); and violent crimes (domestic violence; assault; manslaughter; homicide, murder). Other legal issues that Arnold & Smith, PLLC criminal clients may be facing include restraining orders, restraining order and probation violations, expungements; appeals; and immigration issues related to criminal charges. Our criminal defense attorneys are passionate about ensuring that individuals empower themselves by being informed about their constitutional rights, and stand at the ready to fight in the defense of those facing criminal charges.
Source:
https://www.law.cornell.edu/wex/expunge
https://www.ncleg.gov/EnactedLegislation/Statutes/PDF/ByArticle/Chapter_15A/Article_5.pdf
https://www.ncleg.net/EnactedLegislation/Statutes/HTML/BySection/Chapter_15A/GS_15A-146.html
https://pulse.ncpolicywatch.org/2017/07/28/cooper-signs-senate-bill-help-north-carolinians-expunge-criminal-records/#sthash.zNmIAnYO.mQuCXRna.dpbs
Image Credit: 
https://www.freeimages.com/photo/chalk-and-eraser-1427701
See Our Related Video from our YouTube channel:
https://www.youtube.com/user/ArnoldSmithPLLC/videos
See Our Related Blog Posts: