Charlotte DWI Lawyer Brad Smith answers the question: "If I simply intend to plead guilty, why do I need a lawyer?"
All throughout the United States, citizens take pride in their property. From houses to cars and even monuments created and maintained via tax dollars, residents in states like North Carolina want to ensure their property looks presentable for as long as possible. As any criminal defense attorney can attest, when vandalism occurs on someone's property, the property owner is likely going to want to pursue legal action.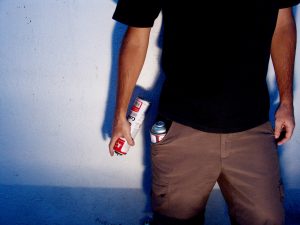 In some states, the term 'criminal mischief' is used to describe acts of vandalism such as keying a car or painting graffiti on a structure. However, North Carolina law explicitly uses the term 'vandalism' when outlining the rules and penalties surrounding vandalism in the state.
While consulting with a criminal defense attorney is always the recommended best course of action, there are some general points of knowledge regarding vandalism that every citizen in North Carolina should be aware of, regardless of the specifics of their unique case. Here is a general primer on vandalism laws for residents of North Carolina.
Different Statutes
Because of North Carolina's unique role in American history, the state contains a number of property items that require particular areas of legal attention. For example, graffiti laws in North Carolina cover not only common areas such as building walls and bridges, but also statues of Confederate soldiers and other notable history figures.
In addition, because of North Carolina's geographic positioning along the Blue Ridge Mountains and Great Smoky Mountains, the state is home to a large number of caves. Therefore, vandalism laws in North Carolina specifically address penalties related to the vandalism of caves.
Vandalism Penalties in North Carolina
In North Carolina, the circumstances and unique aggravating factors in each case determines the penalties offenders receive. In general, graffiti vandalism in North Carolina is classified as a Class 1 misdemeanor, punishable by a minimum fine of $500 and 24 hours of community service. However, certain aggravating factors can significantly increase the severity of consequences for the person caught committing vandalism.
For example, graffiti vandalism becomes a Class H felony if the offender has two or more prior convictions for similar offenses. In addition, if the vandalism involves the disruption of any human remains, the act also becomes a Class H felony.
Common Defenses
When defendants are accused of vandalism, they will work with a criminal defense attorney to build a case that shows their innocence. While the specifics of the defense strategy will obviously vary from case to case, common defenses employed in past cases include attempting to show the courts that there was a lack of intent for the offense. In other words, the defendant's legal team will try to establish that the defendant did not knowingly vandalize the property in question.
The Benefit of Professional Counsel
When it comes to vandalism cases, mounting a proper case is critical to getting the results you desire. For years, the attorneys at Arnold & Smith, PLLC have been working to help those charged with crimes in and around Charlotte. Contact Arnold & Smith, PLLC today to get experienced insight on your terms. Please contact us today to get a phone, video or in-person consultation by calling at (704) 370-2828 to speak with our detail-oriented and well-versed lawyers with offices in Charlotte, Lake Norman, and Monroe, please contact Arnold & Smith, PLLC today or find additional resources here.
The criminal defense attorneys at Arnold & Smith, PLLC make it their mission to zealously defend their clients on a wide range of criminal matters at both the state and federal levels. These matters may include any charge from traffic offenses; DWI/DUI; drug charges (from simple possession to possession with intent to distribute and trafficking); gun permit denials; weapons offenses; and property crimes (larceny, breaking and entering, robbery, fraud, embezzlement, white collar offenses); to sexually related offenses (indecent exposure; sexual assault, crimes against nature, removal from sex offender registry); and violent crimes (domestic violence; assault; manslaughter; homicide, murder). Other legal issues that Arnold & Smith, PLLC criminal clients may be facing include restraining orders, restraining order and probation violations, expungements; appeals; and immigration issues related to criminal charges. Our criminal defense attorneys are passionate about ensuring that individuals empower themselves by being informed about their constitutional rights, and stand at the ready to fight in the defense of those facing criminal charges.
Source:
https://statelaws.findlaw.com/north-carolina-law/north-carolina-vandalism-laws.html
https://codes.findlaw.com/nc/chapter-14-criminal-law/nc-gen-st-sect-14-127-1.html
https://codes.findlaw.com/nc/chapter-14-criminal-law/nc-gen-st-sect-14-159-21.html
Image Credit: 
https://www.freeimages.com/photo/graffiti-1241570
See Our Related Video from our YouTube channel:
https://www.youtube.com/user/ArnoldSmithPLLC/videos
See Our Related Blog Posts: