Charlotte DWI Lawyer Brad Smith answers the question: "What steps should I be taking outside legal guidance to help my DWI case?"
Every year, millions of Americans relax and unwind with an alcoholic beverage. Sometimes a person's inhibitions will be lowered when they consume too much alcohol, to the point that their executive functions lower significantly. When these individuals then attempt to get behind the wheel and drive, the result can be accidents that cause severe injuries to themselves and other drivers, as well as serious criminal charges.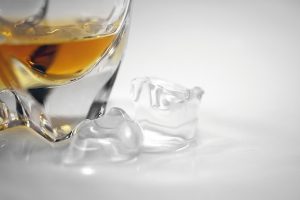 Every state has their own set of laws regarding the penalties for driving under the influence of alcohol and/or other drugs. To that extent, North Carolina has some of the strictest drinking and driving laws in the United States. When impaired drivers cause an accident, they are likely facing serious criminal charges for driving while intoxicated in North Carolina.
If you are in this situation, working with one of the legal professionals at Arnold & Smith, PLLC, is always the preferred course of action. Read on to discover what North Carolina residents should know about driving while intoxicated in the state and related criminal charges.
Penalties for Driving While Intoxicated in North Carolina
The penalties for driving under the influence on North Carolina roads are differentiated by levels. Each level corresponds to the severity of the offense:
Level 5: Up to $200 in fines and a minimum jail sentence of 24 hours, with maximum jail time of 60 days possible.
Level 4: Fines up ro $500 and a minimum jail sentence of 48 hours; maximum jail time of 120 days.
Level 3: Fines up to $1,000 and a minimum jail sentence of 72 hours; maximum jail time of six months.
Level 2: Fines up to $2,000 and a minimum jail sentence of 7 days; maximum jail time of one year.
Level 1: Up to $4,000 in fines and a minimum jail sentence of 30 days; maximum jail time of two years.
Depending on the circumstances drivers found guilty of intoxicated driving may face a felony charge if they receive three DWIs in seven years, and/or cause serious injury or death due to their actions.
Aggravating Factors
In North Carolina, the court determines the level of severity of intoxicated driving incidents by considering what are known as "aggravating factors." These are aspects of the driver's actions that stand out as particularly reckless and dangerous to themselves and others. Examples of aggravating factors include:
A blood-alcohol content (BAC) of 0.15 or higher
Particularly reckless or dangerous actions behind the wheel
Speeding
Driving with a child under 18 years in the vehicle
Prior offenses on file
When to Contact an Attorney
If you are arrested for driving while intoxicated in North Carolina, the event can be disorienting and scary. Working with an experienced criminal defense attorney will be crucial to ensuring that you have the best defense possible and that your rights are protected. For years, the criminal defense attorneys at Arnold & Smith, PLLC have been helping those facing serious charges in Charlotte and North Carolina. Please contact us today to get a phone, video or in-person consultation by calling at (704) 370-2828 to speak with our detail-oriented and well-versed lawyers with offices in Charlotte, Lake Norman, and Monroe, please contact Arnold & Smith, PLLC today or find additional resources here.
The criminal defense attorneys at Arnold & Smith, PLLC make it their mission to zealously defend their clients on a wide range of criminal matters at both the state and federal levels. These matters may include any charge from traffic offenses; DWI/DUI; drug charges (from simple possession to possession with intent to distribute and trafficking); gun permit denials; weapons offenses; and property crimes (larceny, breaking and entering, robbery, fraud, embezzlement, white collar offenses); to sexually related offenses (indecent exposure; sexual assault, crimes against nature, removal from sex offender registry); and violent crimes (domestic violence; assault; manslaughter; homicide, murder). Other legal issues that Arnold & Smith, PLLC criminal clients may be facing include restraining orders, restraining order and probation violations, expungements; appeals; and immigration issues related to criminal charges. Our criminal defense attorneys are passionate about ensuring that individuals empower themselves by being informed about their constitutional rights, and stand at the ready to fight in the defense of those facing criminal charges.
Source:
https://statelaws.findlaw.com/north-carolina-law/north-carolina-dwi-laws.html
Image Credit: 
https://www.freeimages.com/photo/whisky-1325670
See Our Related Video from our YouTube channel:
https://www.youtube.com/user/ArnoldSmithPLLC/videos
See Our Related Blog Posts: