Charlotte Criminal Lawyer Brad Smith answers the question: "Should I clean up my social media profile after being charged?"
Social media has become an almost universal aspect of society, but the same qualities that make it popular – the ease of posting and the more casual nature of conversations – can also make social media content a criminal defense risk. For example, your friends might know you are not serious if you joke about hurting someone, but there is no way for a judge or the authorities to know that if they are reviewing your social media feeds.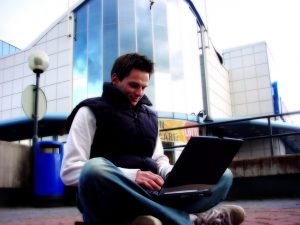 Is My Social Media Content a Criminal Defense Problem?
Part of the problem with social media content as it relates to law is that the issue of what is admissible in court is not firmly settled from state to state. Many state courts are beginning to permit social media content. In December 2017, for example, a Florida Appeals Court ruled that an individual's private social media posts can be used as evidence against a defendant.
In some cases, this can even apply to private messages you send to someone – if that person agrees to give access to the private conversations you had, any content in these conversations can be used. Therefore, it is important to be careful who you share information with, and avoid sharing overly personal information that could be misconstrued as guilt.
What Should I Do About Social Media in a Criminal Case?
You might be tempted to start removing your social media content, especially if you are already facing charges. However, you will want to consult an experienced criminal defense attorney before removing anything from your social accounts. This is due to the fact that some of your content might be considered evidence in the case, and trying to hide it could be used to levy additional charges against you. A criminal defense attorney can help you navigate the laws in North Carolina so that you understand which pieces of information are protected and which can be used against you in court.
Protect Yourself on Social Media
Most social media platforms have privacy settings that help you limit who can see your posts. If you are not currently facing any charges, you can change these settings, so your content is not readily available. This will not only protect you from online security risks, but if your social media accounts ever face scrutiny in a criminal case, the content will not be as readily available.
Reach Out to a Seasoned Criminal Defense Attorney in North Carolina
The most important thing to remember is that you do not have to face this confusing issue alone. If you are concerned about how social media could be used against you, the attorneys of Arnold & Smith, PLLC are here to help. A North Carolina criminal defense lawyer is your best bet for understanding social media content-related risks before they become a serious problem in your case. Please contact us today to get a phone, video or in-person consultation by calling at (704) 370-2828 to speak with our detail-oriented and well-versed lawyers with offices in Charlotte, Lake Norman, and Monroe, please contact Arnold & Smith, PLLC today or find additional resources here.
The criminal defense attorneys at Arnold & Smith, PLLC make it their mission to zealously defend their clients on a wide range of criminal matters at both the state and federal levels. These matters may include any charge from traffic offenses; DWI/DUI; drug charges (from simple possession to possession with intent to distribute and trafficking); gun permit denials; weapons offenses; and property crimes (larceny, breaking and entering, robbery, fraud, embezzlement, white collar offenses); to sexually related offenses (indecent exposure; sexual assault, crimes against nature, removal from sex offender registry); and violent crimes (domestic violence; assault; manslaughter; homicide, murder). Other legal issues that Arnold & Smith, PLLC criminal clients may be facing include restraining orders, restraining order and probation violations, expungements; appeals; and immigration issues related to criminal charges. Our criminal defense attorneys are passionate about ensuring that individuals empower themselves by being informed about their constitutional rights, and stand at the ready to fight in the defense of those facing criminal charges.
Source:
https://www.sun-sentinel.com/local/palm-beach/fl-pn-mma-fighter-wrongful-death-appeal-20171213-story.html
Image Credit: 
https://www.freeimages.com/photo/guy-with-laptop-1243596
See Our Related Video from our YouTube channel:
https://www.youtube.com/user/ArnoldSmithPLLC/videos
See Our Related Blog Posts: