Charlotte Criminal Lawyer Brad Smith answers the question: "As a parent, what should I be aware of when speaking to police about charges my child faces?"
Facing a charge of "solicitation of a child by computer" can be a frightening and overwhelming experience. You may not only lose your freedom if convicted, but the conviction can also ruin your reputation, career, housing opportunities, and other aspects of your life.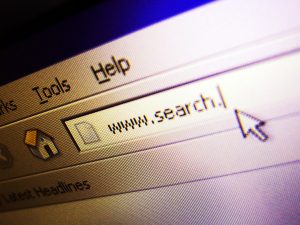 If you are facing the solicitation of a child by computer charge in North Carolina, contact a skilled criminal defense attorney immediately. Speak with our lawyers at Arnold & Smith, PLLC, to start building a defense strategy.
What is the Solicitation of a Child by Computer Charge in North Carolina?
N.C.G.S. § 14-202.3 reads that anyone who is 16 years of age or older can be charged with solicitation of a child by computer if they entice, order, or coerce a minor to engage in unlawful sexual conduct. Under the statute, a minor is defined as a child less than 16 years of age and at least five years younger than the defendant.
You can face the solicitation of a child by computer if you use social media (Instagram, TikTok, Facebook, Twitter, and others), email, text messages, Skype, Zoom, or other electronic means to arrange a meeting with a minor to commit an unlawful sex act.
Can You Face the Charge if You Never Meet With the Child?
Yes, you may face solicitation charges even if you simply ask a minor to meet with you without actually arranging a meeting or setting up a time and location, as long as you have the intent to commit an unlawful sex act.
Solicitation of a child online is classified as a Class H felony under North Carolina law. If the defendant actually meets with the child or shows up at the arranged meeting, they will face a Class G felony even if the child does not come.
What are the Defenses to Online Solicitation Charges?
In the age of social media, many innocent people can face online solicitation charges when communicating with minors on Instagram, Facebook, TikTok, and other platforms.
But how can you defend yourself against the online solicitation charges in North Carolina? Contrary to popular belief, these two are not considered valid defenses to the solicitation of a child by computer charge:
Consent. In North Carolina, an individual under the age of 16 cannot legally consent to sexual activity, which is why claiming that the minor consented to the sex act may not protect you against the online solicitation charge.
A mistake in age. If you thought you were communicating with someone over the age of consent (16), but that individual was actually a minor, you may still face online solicitation charges.
However, you may still be able to avoid a conviction if you contact a North Carolina criminal defense lawyer to help you construct an effective defense strategy. One of the defenses is to argue that the prosecution does not have sufficient evidence to prove your guilt beyond a reasonable doubt.
If you are facing the online solicitation charges in North Carolina, contact our sex crimes defense lawyers at Arnold & Smith, PLLC, to discuss your options and protect your freedom. Get a phone or video consultation by calling at (704) 370-2828 to speak with our detail-oriented and well-versed lawyers with offices in Charlotte, Lake Norman, and Monroe, please contact Arnold & Smith, PLLC today or find additional resources here.
The criminal defense attorneys at Arnold & Smith, PLLC make it their mission to zealously defend their clients on a wide range of criminal matters at both the state and federal levels. These matters may include any charge from traffic offenses; DWI/DUI; drug charges (from simple possession to possession with intent to distribute and trafficking); gun permit denials; weapons offenses; and property crimes (larceny, breaking and entering, robbery, fraud, embezzlement, white collar offenses); to sexually related offenses (indecent exposure; sexual assault, crimes against nature, removal from sex offender registry); and violent crimes (domestic violence; assault; manslaughter; homicide, murder). Other legal issues that Arnold & Smith, PLLC criminal clients may be facing include restraining orders, restraining order and probation violations, expungements; appeals; and immigration issues related to criminal charges. Our criminal defense attorneys are passionate about ensuring that individuals empower themselves by being informed about their constitutional rights, and stand at the ready to fight in the defense of those facing criminal charges.
Source:
https://www.ncleg.net/EnactedLegislation/Statutes/HTML/BySection/Chapter_14/GS_14-202.3.html
Image Credit: 
https://www.freeimages.com/photo/what-u-looking-for-1-1552463
See Our Related Video from our YouTube channel:
https://www.youtube.com/user/ArnoldSmithPLLC/videos
See Our Related Blog Posts: