Charlotte DWI Lawyer Brad Smith answers the question: "Can the police search my car without a warrant?"
Drug possession is a serious criminal charge that comes with dire consequences. If convicted of drug possession in North Carolina, you could face hefty fines, imprisonment, and other life-altering penalties.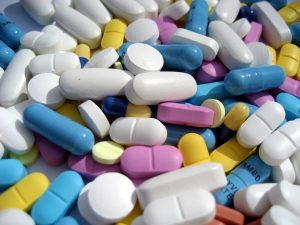 For this reason, if you or your loved one has been charged with drug possession, it is critical to act quickly and retain a skilled criminal defense lawyer to help you fight the charges and protect your freedom. Schedule a consultation with our North Carolina drug possession defense lawyers at Arnold & Smith, PLLC, today.
Possible Defenses to Drug Possession Charges in North Carolina
Below, we have put together some defense strategies to drug possession charges often used by knowledgeable lawyers in North Carolina to defend their clients.
Note: If you are facing drug possession charges, it is imperative to seek the legal help of a criminal defense attorney to help you identify the best defense for your particular case.
Lack of Possession
If the prosecution does not have evidence to prove that you had the intent and/or ability to possess the illegal substance or drug, your lawyer can pursue the "lack of possession" defense to attempt to avoid a conviction.
Lack of Knowledge or Unwitting Possession
Even if you had actual possession of the drugs, you might still be able to defend yourself against the charges if you can prove that you did not know you were in possession. The "unwitting possession" defense may be applicable when the possession was unintentional.
Unlawful Search and Seizure
The police must follow strict protocols and procedures when looking for drugs and making arrests for drug possession. If the police conducted unlawful search and seizure procedures before the arrest and your lawyer can prove that your Fourth Amendment rights were violated, the drug possession charges may be dismissed.
The Drug or Substance is Not Illegal
If the police arrested you on suspicion that you had illicit drugs in your possession, you could possibly avoid a conviction of drug possession if the drug or substance was not illegal. Your criminal defense lawyer will ensure that the substance is sent to a crime lab for analysis to prove that the drug is not illegal.
Missing Drugs
The prosecution must produce the actual drug that was found in your possession at the time of the arrest to convict you of the crime. If the drugs are missing and the prosecution lacks the actual drugs, the case will likely be dismissed.
Coercion or Duress
If another person threatened to hurt you or your loved ones or otherwise coerced you to handle drugs for them, this could be used as a viable defense to drug possession charges.
Entrapment
While North Carolina law enforcement officers have a right to engage in sting operations to arrest people who break the law, the defendant cannot be provoked to do something illegal. In other words, if you were provoked to have drugs in your possession, you could use the entrapment defense.
Someone Planted the Drugs
In some cases, you can use the so-called "it's not mine!" defense to try to avoid a conviction of drug possession. However, your criminal defense lawyer will need to prove that someone actually planted the drugs to falsely incriminate you.
Contact our North Carolina criminal defense attorneys at Arnold & Smith, PLLC, to identify the best defense strategy for drug possession charges in your case. Get a phone or video consultation by calling at (704) 370-2828 to speak with our detail-oriented and well-versed lawyers with offices in Charlotte, Lake Norman, and Monroe, please contact Arnold & Smith, PLLC today or find additional resources here.
The criminal defense attorneys at Arnold & Smith, PLLC make it their mission to zealously defend their clients on a wide range of criminal matters at both the state and federal levels. These matters may include any charge from traffic offenses; DWI/DUI; drug charges (from simple possession to possession with intent to distribute and trafficking); gun permit denials; weapons offenses; and property crimes (larceny, breaking and entering, robbery, fraud, embezzlement, white collar offenses); to sexually related offenses (indecent exposure; sexual assault, crimes against nature, removal from sex offender registry); and violent crimes (domestic violence; assault; manslaughter; homicide, murder). Other legal issues that Arnold & Smith, PLLC criminal clients may be facing include restraining orders, restraining order and probation violations, expungements; appeals; and immigration issues related to criminal charges. Our criminal defense attorneys are passionate about ensuring that individuals empower themselves by being informed about their constitutional rights, and stand at the ready to fight in the defense of those facing criminal charges.
Source:
https://www.arnoldsmithlaw.com/drug-possession-defense-lawyers-in-north-carolina.html
Image Credit: 
https://www.freeimages.com/photo/pills-1311434
See Our Related Video from our YouTube channel:
https://www.youtube.com/user/ArnoldSmithPLLC/videos
See Our Related Blog Posts: