J. Bradley Smith of Arnold & Smith, PLLC answers the question "What is the difference between a misdemeanor and a felony?"
Scott Wiener wants public nudity banned in San Francisco.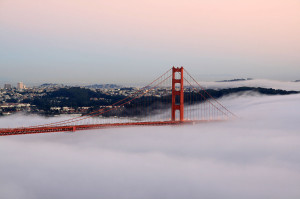 Mr. Wiener's opponent in a race for a spot on the San Francisco Board of Supervisors is George Davis. Mr. Davis believes that nudity is free speech protected by the First Amendment to the United States Constitution. Yesterday he went to Times Square and stripped naked, then gave interviews in the nude while "onlookers gawked, laughed and took photos" and one man "loudly read Bible passages."
Times Square is in Manhattan, a borough of New York City, which is 2,908 miles away from San Francisco. Mr. Davis could just as easily have come to Charlotte to strip, but if he had, he would have been arrested and he probably would not have garnered as much publicity.
Stripping naked in North Carolina would have subjected Mr. Davis to criminal penalties under state law. It is a misdemeanor for anyone to willfully expose his or her "private parts" in a public place "and in the presence of any other person or persons." It is a felony if the exposure is made to arouse or gratify sexual desire.
State law does not define what "private parts" are, but North Carolina courts have provided an answer. In 1995, Mark Edward Fly pulled his shorts down to his ankles and bent over, exposing the "crack of his buttocks" and his "fanny" to Barbara Glover on the landing outside her condominium. He was convicted of indecent exposure, but the state Court of Appeals reversed his conviction, ruling that "private parts" means "genital organs." Genital organs, the court observed, are those organs related to "biological reproduction."
Neither exposure of a woman's breasts nor exposure of a person's buttocks would expose one to criminal penalties under state law. Municipalities—cities, towns, villages and counties—can pass indecency ordinances that are stricter than state law. Sec. 13-3002 of the Raleigh, North Carolina Code of Ordinances, for instance, provides that is unlawful for any female over the age of fourteen to expose her breasts in public. It is lawful to expose parts of breasts, just not "any part of the areola."
Some North Carolina legislators had areolas on their minds when they moved in 2013 to redefine "private parts" to include "the nipple, or any portion of the areola, of the human female breast." They would have expanded the meaning of "private parts" to include "external organs of sex and of excretion," meaning Mr. Fly would not again escape punishment for showing Ms. Glover his "fanny." The proposed legislation appears to have died in committee.
Indecency laws underscore just how much of our legal system is up to the eye of the beholder. What Mr. Wiener regards as indecent and perhaps immoral, Mr. Davis freely flaunts—in the center of Times Square.
A good advocate can help a person wade through the phalanx of state and local laws and rules that govern the conduct of modern Americans. If you or someone you know is facing that phalanx, I will stand up to it for you. Call me today to set up and appointment, and let me see how I can help you.
Arnold & Smith, PLLC is a Charlotte based criminal defense, traffic violation defense and civil litigation law firm servicing Charlotte and the surrounding area. If you or someone you know need legal assistance, please contact Arnold & Smith, PLLC today at (704) 370-2828   or find additional resources here.
About the Author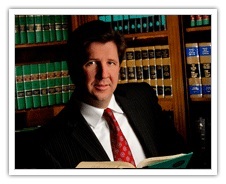 Brad Smith is a Managing Member of Arnold & Smith, PLLC, where he focuses on the areas of criminal defense, DUI / DWI defense and traffic defense.
Mr. Smith was born and raised in Charlotte. He began his legal career as an Assistant District Attorney before entering private practice in 2006.
In his free time, Mr. Smith enjoys traveling, boating, golf, hiking and spending time with his wife and three children.
Sources:
http://www.dailymail.co.uk/news/article-2719005/Political-candidate-strips-Times-Square-campaign-peoples-right-nude-public.html
http://www.ncga.state.nc.us/EnactedLegislation/Statutes/HTML/BySection/Chapter_14/GS_14-190.9.html
http://www.aoc.state.nc.us/www/public/coa/opinions/1997/961109-1.htm
http://www.foxnews.com/politics/2013/02/14/nc-bill-could-mean-prison-time-for-topless-women/
http://www.ncleg.net/Sessions/2013/Bills/House/PDF/H34v1.pdf
https://www.google.com/maps/dir/New+York,+NY/San+Francisco,+CA/@34.1636389,-133.6107392,3z/data=!3m1!4b1!4m14!4m13!1m5!1m1!1s0x89c24fa5d33f083b:0xc80b8f06e177fe62!2m2!1d-74.0059413!2d40.7127837!1m5!1m1!1s0x80859a6d00690021:0x4a501367f076adff!2m2!1d-122.4194155!2d37.7749295!3e0
https://library.municode.com/index.aspx?clientId=10312
Image Credit: 
http://en.wikipedia.org/wiki/Golden_Gate_Bridge#mediaviewer/File:Golden_Gate_Bridge_at_sunset_1.jpg
See Our Related Video from our YouTube channel:
https://www.youtube.com/user/ArnoldSmithPLLC/videos
See Our Related Blog Posts: