According to recent report, a Charlotte woman is facing significant criminal charges after a bizarre kidnapping attempt. On Tuesday, May 1, 2012, officers from the Charlotte-Mecklenburg Police Department responded to a call at Beacon Ridge Apartments.
A man on the scene told police officers that his wife and two daughters had been kidnapped.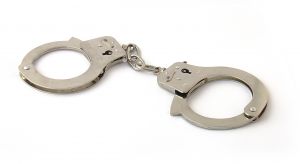 After an investigation into the incident, the police determined that a women at the scene, Andrea Endara-Paredes, was the mastermind behind the kidnapping attempt.
Police believe that Endara-Paredes befriended the victim, a 22-year-old with two children. She was trying to help the victim find a job. It was also during this time that Endara-Paredes was making people believe that she was pregnant. She had set up her house as if a baby was coming, even though she was not pregnant.
On Tuesday night, Endara-Paredes attempted to complete her master plan of obtaining a baby. She assaulted the woman that she had been helping and pretending to befriend. She attacked the unsuspecting woman with a tire iron and sprayed her in the face with pepper spray. She then pulled a knife on the woman and demanded that she and her children go with her. Eventually, Endara-Paredes released the woman and her four-year-old daughter, but kept the woman's one-month-old little girl.
Captain Rod Golding indicated that Endara-Paredes promised the victim that she would take her back home only if she promised not to tell her husband what happened and if she promised to tell her husband that two black men kidnapped the baby.