Charlotte DWI Lawyer Brad Smith answers the question: "What should I do if I have been pulled over and I have been drinking ?"
Everyone who reads or watches the news knows about the devastating impact drug addiction has had on the country. Families in every county of every state have been ripped apart due to the allure of drugs, whether those obtained on the streets or those obtained through a pharmacy. Opioids in particular have blazed a path of destruction across large swaths of the country.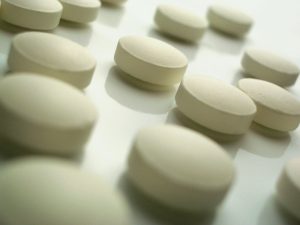 The scale of the drug epidemic has forced prosecutors, law enforcement and judges to grapple with the issue in ways they previously had not considered. Before, it was understood that those with drug problems who continue to relapse and abuse the illegal drugs would simply cycle in and out of prison. Today, the sheer volume of those with drug addiction makes this a harder proposition to continue. Thankfully, some are starting to debate the wisdom of this path and are seriously considering alternatives that focus more on rehabilitation than punishment.
One example of this is in Massachusetts, where the state's Supreme Judicial Court will soon issue a decision on a landmark case concerning drug addiction. The case before the court involves Julie Eldred, a woman who has spent the past decade battling a serious addiction to opioids. Julie worked hard, but had several slips, including when she got arrested for theft. After her arrest, she was placed on probation and a condition of the probation was that she remain drug free. Julie knew that would be difficult, but had to try. She stayed away from drugs at first, but given the severity of her withdrawal, soon relapsed. She says she complied with her probation conditions and sought outpatient treatment, saw a therapist and took addiction medication. Despite all that, she failed a drug test and that was all that mattered to her probation officer. According to Julie, the probation officer did not care about the work that went into staying drug free, but cared only about the urine test result.
As a result, Julie was sent back to jail where she shared a cell with someone facing murder charges. Thankfully, her attorney was able to get her released into a drug treatment program where she got the help she needed. The same lawyer, horrified by the system, filed a legal challenge that has now made its way to the state Supreme Court.
The argument put forward by Julie's attorney is that the courts should not punish individuals for having a disease, in this case, addiction. Julie's attorney argues that the terms of strict probation essentially ask that a person cure themselves of a disease overnight to avoid relapse. Any failure to cure themselves will result in incarceration. This strategy is not only unrealistic, it has been proven time and again to fail. As Julie's attorney points out, if punishment cured people of addiction, the country would not have any problems today.
Instead of punishent, the argument is that courts should consider medical science, specifically, neurological research which shows the impact drug addiction can have on a person's brain. Courts have recently warmed to the idea of considering such medical research, such as when considering punishments for juvenile offenders whose brains may not have fully matured. In this case, Julie's attorney argues that they need to do the same when it comes to addiction.
Some groups have come out in favor of the lawsuit, including the Massachusetts Medical Society who say that relapses should be treated, not punished. Addiction is a chronic disease and should be viewed as such by the legal system. Other groups, such as the National Association of Drug Court Professionals, vehemently disagree and say that the existing system is effective and should not be changed.
The decision in the case is seen by many as a potential game changer. Those on both sides of the issue say they think it could be one of the most important cases decided by the Massachusetts high court in at least the last decade. No matter how the justices decide, it is likely to result in dramatic change in the way that those with addiction are treated by the state's criminal justice system. Everyone will have to wait until sometime this coming spring to find out just how the justices come down on the issue.
If you or someone you know has been charged with a crime, please contact the experienced criminal defense attorneys at Arnold & Smith, PLLC. Our attorneys stand at the ready to defend you against state or federal charges. Please contact Arnold & Smith, PLLC today at (704) 370-2828   or find additional resources here.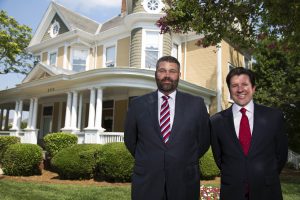 The criminal defense attorneys at Arnold & Smith, PLLC make it their mission to zealously defend their clients on a wide range of criminal matters at both the state and federal levels. These matters may include any charge from traffic offenses; DWI/DUI; drug charges (from simple possession to possession with intent to distribute and trafficking); gun permit denials; weapons offenses; and property crimes (larceny, breaking and entering, robbery, fraud, embezzlement, white collar offenses); to sexually related offenses (indecent exposure; sexual assault, crimes against nature, removal from sex offender registry); and violent crimes (domestic violence; assault; manslaughter; homicide, murder). Other legal issues that Arnold & Smith, PLLC criminal clients may be facing include restraining orders, restraining order and probation violations, expungements; appeals; and immigration issues related to criminal charges. Our criminal defense attorneys are passionate about ensuring that individuals empower themselves by being informed about their constitutional rights, and stand at the ready to fight in the defense of those facing criminal charges.
Sources:
http://www.npr.org/sections/health-shots/2017/10/26/559541332/court-to-rule-on-whether-relapse-by-an-addicted-opioid-user-should-be-a-crime
Image Credit:
http://www.freeimages.com/photo/pills-1540566
See Our Related Video from our YouTube channel:
https://www.youtube.com/user/ArnoldSmithPLLC?feature=watch
See Our Related Blog Posts: