Charlotte Criminal Lawyer Brad Smith answers the question: "Should I clean up my social media profile after being charged?"
We have discussed civil asset forfeiture cases previously, noting each time how these important matters tend to happen under the radar. Few people understand that the police have the power to simply take a person's property. Even fewer realize just how low the burden of proof is in many states to justify the seizure of property. Thankfully, after a recent investigative report by a news organization in Chicago, the matter received significant attention, enough to prompt the legislature to take action.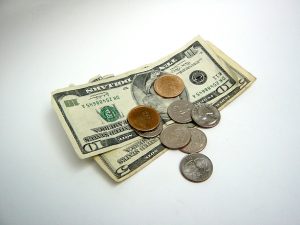 After being propelled into reforming the broken system, the Illinois legislature has now passed House Bill 303, which is aimed at reforming the current civil asset forfeiture system in the state. The measure passed the House unanimously and the Senate with only a single vote opposed. Though it would seem to be wildly popular, so far the bill has not gone into effect. The reason? It continue to sit on Governor Bruce Rauner's desk waiting for his signature.
So what does the law do? Most importantly, it turns the existing burden of proof on its head. Currently, the law in Illinois says that when assets are seized by police, regardless of the item or value, it is up to the individual to prove that he or she was innocent and that the property had no association to any illegal activity. This might come as a shock, given that most people assume before the police are able to take any action, let alone seizing a person's property, they must have met some burden of proof. Currently in Illinois, no such requirement existed. Now that the House Bill has passed the legislature, things will change assuming, of course, that the governor signs the law. The burden of proof will switch for the better, forcing the government to prove by a preponderance of the evidence that the property was seized as a result of a connection to some crime.
Beyond altering the burden of proof, the law makes a number of other important changes. For one thing, it exempts small sums of money from being seized and explicitly states that possession of a small amount of drugs is not enough to justify seizure of a person's private property. An earlier conducted analysis showed that though police claim the law is being used to take huge sums of money or flashy cars from drug traffickers, the reality is that small amounts of money are being confiscated from the poor and minority communities. In fact, over the past five years more than 11,000 seizures in Illinois involved amounts of money under $1,000 and another 1,500 involved amounts less than $100.
The numbers reveal that police are hassling the poor for very small sums of money, not stripping drug dealers of their Ferraris. Not only has the law not accomplished what it set out to, it has made local police departments quite a lot of money along the way. Between 2005 and 2015, Illinois law enforcement agencies earned more than $319 million through forfeiture alone, a good amount of cash that went directly towards beefing up their budgets.
The recent reform also eliminates the current rule that property owners challenging a seizure must pay 10 percent of the value of the property upfront to contest the matter. It also creates a new, faster process to expedite challenges, aiming to return wrongfully seized property to individuals more quickly. The larger goal is to make it easier and cheaper for individuals to fight to get their confiscated property back, forcing the police to be more judicious when considering whether to seize someone's assets.
Though many states who have turned their attention to these questions have gone farther in reforming the civil asset forfeiture laws than Illinois, this represents an important step in the right direction. The only question now is whether the governor will step up and sign the bill into law.
If you or someone you know has been charged with a crime, please contact the experienced criminal defense attorneys at Arnold & Smith, PLLC. Our attorneys stand at the ready to defend you against state or federal charges. Please contact Arnold & Smith, PLLC today at (704) 370-2828   or find additional resources here.
About the Author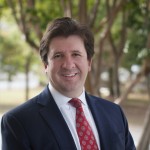 Brad Smith is a Managing Member of Arnold & Smith, PLLC, where he focuses on the areas of criminal defense, DUI / DWI defense and traffic defense.
Mr. Smith was born and raised in Charlotte. He began his legal career as an Assistant District Attorney before entering private practice in 2006.
In his free time, Mr. Smith enjoys traveling, boating, golf, hiking and spending time with his wife and three children.
Sources:
http://dailycaller.com/2017/07/07/illinois-cops-may-lose-the-ability-to-just-take-your-property/
Image Credit:
http://www.freeimages.com/photo/change-1-1563676
See Our Related Video from our YouTube channel:
https://www.youtube.com/user/ArnoldSmithPLLC?feature=watch
See Our Related Blog Posts: