Charlotte Criminal Lawyer Brad Smith answers the question: "If I have an outstanding warrant, what should I do?"
The New England Patriots are in the news again, but not for their sixth Super Bowl win. The owner of the Patriots, Robert Kraft, has been charged with two counts of soliciting prostitutes, according to ESPN. Kraft visited a day spa in Juniper, Florida where he was allegedly a "regular." This spa was under surveillance for possible human trafficking. Law enforcement in Palm Beach County have been trying to crack down on human trafficking throughout the entire county. The spa was raided, along with nine others in the area, resulting in over 300 warrants and arrests.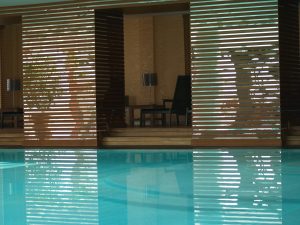 Police officers used surveillance cameras to identify the patrons of the spa. The Chinese workers in the spa were allegedly kept in confinement; they were not allowed to leave the premises of the spa, living and working in the spa. After discovering that Kraft was one of the patrons of the spa, police tried to save him some embarrassment by not subjecting him to a "walk of shame." Nevertheless, Kraft is likely to experience some criticism in the wake of this revelation.
North Carolina Law
While this sting happened in Florida, solicitation of prostitutes also happens in North Carolina. Therefore, it is important you know the basics of the law in the event you find yourself charged with solicitation of prostitution. There are different subgroups of types of prostitution charges you could face:
Engaging in Prostitution: This charge applies to the person who paid for sex or who performed sex for payment. There does not need to be actual contact for this charge, scheduling an appointment could also be charged. This is a Class 1 misdemeanor charge.
Procuring Prostitution: A person who offers to procure prostitution can be charged with this Class 1 misdemeanor. This charge is likely for those that you might think of as a "pimp."
Permitting the Use of a Place for Prostitution: Offering your home or property for prostitution purposes could result in this Class 1 misdemeanor charge.
Loitering for Prostitution: This Class 1 misdemeanor for those that are hanging around to solicit someone to engage in prostitution with them. Generally, this is what you might associate with someone "standing on the street corner."
The above charges are in relation to prostitution. Cases involving sex trafficking or human trafficking are treated more harshly. Nevertheless, it is important to take every charge seriously because of the implications it can have in your life, even if it is a negative social status.
The criminal defense attorneys at Arnold & Smith, PLLC are here to help you defend against criminal charges such as solicitation of a prostitute. We know that even a misdemeanor can have far-reaching effects on your life. As such, we work diligently to provide the strongest defense possible under the circumstances. Contact us today for a consultation. If you find yourself facing criminal charges and need the help of an experienced criminal defense attorney in or around Charlotte, Lake Norman, or our new office in Monroe (by appointment only until 2019), please contact Arnold & Smith, PLLC today at (704) 370-2828 or find additional resources here.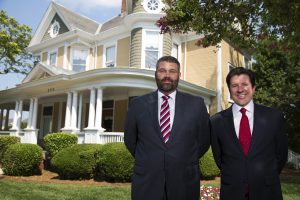 The criminal defense attorneys at Arnold & Smith, PLLC make it their mission to zealously defend their clients on a wide range of criminal matters at both the state and federal levels. These matters may include any charge from traffic offenses; DWI/DUI; drug charges (from simple possession to possession with intent to distribute and trafficking); gun permit denials; weapons offenses; and property crimes (larceny, breaking and entering, robbery, fraud, embezzlement, white collar offenses); to sexually related offenses (indecent exposure; sexual assault, crimes against nature, removal from sex offender registry); and violent crimes (domestic violence; assault; manslaughter; homicide, murder). Other legal issues that Arnold & Smith, PLLC criminal clients may be facing include restraining orders, restraining order and probation violations, expungements; appeals; and immigration issues related to criminal charges. Our criminal defense attorneys are passionate about ensuring that individuals empower themselves by being informed about their constitutional rights, and stand at the ready to fight in the defense of those facing criminal charges.
Source:
https://www.espn580orlando.com/news/national/how-police-uncovered-prostitution-florida-spa-kraft-allegedly-visited/JJXzLBd894sOBG8jD08TJK/
https://www.ncleg.net/EnactedLegislation/Statutes/PDF/ByArticle/Chapter_14/Article_27.pdf
Image Credit:
https://www.freeimages.com/photo/wellness-1174410
See Our Related Video from our YouTube channel:
https://www.youtube.com/user/ArnoldSmithPLLC?feature=watch
See Our Related Blog Posts: