Charlotte DWI Lawyer Brad Smith answers the question: "What am I obligated to do if I've been pulled for Drinking and Driving?"
In today's society, it is not uncommon to turn on the news or open any social media platform and see a video of someone's interaction with the police. The ever-present fear of police misconduct can create the sense of need to record police interactions. These types of recordings can be helpful in determining what happened between police and a suspect or individual. With a recording, no one can lie about what was said or misconstrue the actions of another because there is video evidence present. Of course, a video cannot show everything, and legally resolving any issues can take more evidence than a minute long video of one aspect of an altercation. Nevertheless, videos hold police accountable for their actions, as well as the individuals interacting with the police. Is recording a police officer legal, though? Do you have to inform the officers that you are recording them? The answer is: It depends.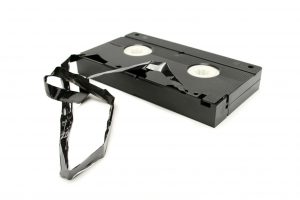 There are only 38 states that allow an individual to record an interaction with a police officer without obtaining consent from the officer. North Carolina is one of those states. However, there is more to police recording laws than just being permitted to record a situation. You likely cannot be charged with illegally recording a police interaction, but there are other criminal law issues at play.
Single Party Recording Laws
North Carolina is a state that permits one party recording. This means that it is perfectly legal to openly record police officers in the line of duty. However, you must not interfere with the work of the police. In the event your filming causes a disturbance, you could potentially be charged with disorderly conduct or obstruction of justice. These are both misdemeanor charges in North Carolina. If you are observing a scene with an officer and wish to record, it is best to stay out of the way and not physically interfere. This reduces the likelihood that the police try to confiscate your recording device.
If police approach you about recording a scene, remain calm. As long as you are not interfering with the incident or their investigation, you should have nothing to worry about. Remain polite and explain that you are exercising your right to freedom of speech. In North Carolina, you do not have to provide an ID if you are not driving. Walking down the street does not mean you need to show ID. However, you are always free to do so.
Sometimes, even if you are doing nothing wrong, you might find yourself arrested and questioning what you did wrong. The criminal law attorneys at Arnold & Smith, PLLC are here to help you. We work diligently to provide the best defense possible under the circumstances. You should not have to fear arrest or criminal charges when you are operating within the confines of the law. If you have been charged in relation to recording a police officer, or another criminal matter, contact us today to start your defense case. If you find yourself facing criminal charges and need the help of an experienced criminal defense attorney in or around Charlotte, Lake Norman, or our new office in Monroe (by appointment only until 2019), please contact Arnold & Smith, PLLC today at (704) 370-2828 or find additional resources here.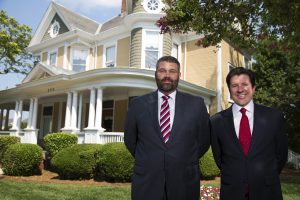 The criminal defense attorneys at Arnold & Smith, PLLC make it their mission to zealously defend their clients on a wide range of criminal matters at both the state and federal levels. These matters may include any charge from traffic offenses; DWI/DUI; drug charges (from simple possession to possession with intent to distribute and trafficking); gun permit denials; weapons offenses; and property crimes (larceny, breaking and entering, robbery, fraud, embezzlement, white collar offenses); to sexually related offenses (indecent exposure; sexual assault, crimes against nature, removal from sex offender registry); and violent crimes (domestic violence; assault; manslaughter; homicide, murder). Other legal issues that Arnold & Smith, PLLC criminal clients may be facing include restraining orders, restraining order and probation violations, expungements; appeals; and immigration issues related to criminal charges. Our criminal defense attorneys are passionate about ensuring that individuals empower themselves by being informed about their constitutional rights, and stand at the ready to fight in the defense of those facing criminal charges.
Source:
https://www.ncleg.net/EnactedLegislation/Statutes/HTML/BySection/Chapter_15A/GS_15A-287.html
https://www.ncleg.net/EnactedLegislation/Statutes/HTML/BySection/Chapter_14/GS_14-288.4.html
https://www.ncleg.net/EnactedLegislation/Statutes/PDF/ByArticle/Chapter_14/Article_30.pdf
Image Credit:
https://www.freeimages.com/photo/broken-videotape-1421565
See Our Related Video from our YouTube channel:
https://www.youtube.com/user/ArnoldSmithPLLC?feature=watch
See Our Related Blog Posts: