Charlotte Criminal Lawyer Brad Smith answers the question: "What is the difference between a misdemeanor and a felony?"
No one wants their home to fall victim to a thief or someone participating in other criminal behavior. You have probably seen videos circulating online of people stealing deliveries off of other people's front porches. This is exactly the type of crime that homeowners seek to prevent. One way to do so is through the use of doorbell cameras. Amazon's Ring, Google's Nest Hello, and a myriad of other camera systems are popular choices for homeowners looking to record suspicious front-door activity.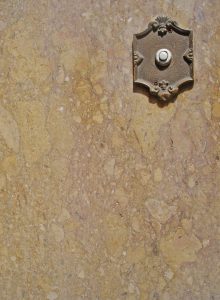 With these doorbell cameras, you usually do not even have to be home to check what is going on. The camera's feed is available via smartphone app. A lot of these doorbell cameras will either record continuously or start recording if there is activity detected near the front door of your home. These doorbell cameras are relatively easy to install and offer the peace of mind that your home is protected, but could these recordings result in criminal charges? Are there privacy issues involved?
The general rule is that everyone has a reasonable expectation of privacy. For this reason, the placement of your doorbell camera is important. When setting up the camera, you should try to not focus on a neighbor's property. Of course, your neighbor's property might be visible in the picture, but it should not be the sole focus. Focusing on property other than your own could be an implication of criminal intent.
In North Carolina, the North Carolina Electronic Surveillance Act sets forth the guidelines that must be followed when creating a recording. Only one party needs to give consent to record. For this, though, both parties need to be in North Carolina. With the one-party consent rule, you can record through the doorbell camera without the consent of anyone who may appear on the camera, as long as you are also in North Carolina.
There are different rules for recording audio, however. When recording audio, there needs to be consent of at least one person. If you are speaking to someone over the camera, it is permissible for you to share that recording.
Changes and advancements in technology create the need for changes in the laws. Unfortunately, the law cannot always keep up with the tech. It takes time for new laws to be developed, passed, and implemented. If you are concerned about expectations of privacy, you can put warning signs out on your property that the area is under surveillance. Signs indicating the recording must be clearly visible.
The criminal law attorneys at Arnold & Smith, PLLC are here to help you navigate any privacy concerns. It can be difficult to understand the legality of household items, like doorbell cameras, given that they are a relatively new development. Should you run into issues with the recordings and are facing criminal charges, our experienced attorneys are here to assist you throughout the duration of the case. Contact us today for a consultation. If you find yourself facing criminal charges and need the help of an experienced criminal defense attorney in or around Charlotte, Lake Norman, or our new office in Monroe, please contact Arnold & Smith, PLLC today at (704) 370-2828 or find additional resources here.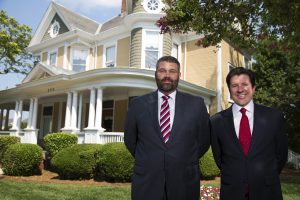 The criminal defense attorneys at Arnold & Smith, PLLC make it their mission to zealously defend their clients on a wide range of criminal matters at both the state and federal levels. These matters may include any charge from traffic offenses; DWI/DUI; drug charges (from simple possession to possession with intent to distribute and trafficking); gun permit denials; weapons offenses; and property crimes (larceny, breaking and entering, robbery, fraud, embezzlement, white collar offenses); to sexually related offenses (indecent exposure; sexual assault, crimes against nature, removal from sex offender registry); and violent crimes (domestic violence; assault; manslaughter; homicide, murder). Other legal issues that Arnold & Smith, PLLC criminal clients may be facing include restraining orders, restraining order and probation violations, expungements; appeals; and immigration issues related to criminal charges. Our criminal defense attorneys are passionate about ensuring that individuals empower themselves by being informed about their constitutional rights, and stand at the ready to fight in the defense of those facing criminal charges.
Source:
Harvest 'porch pirate' caught on Ring doorbell video
https://www.ncleg.net/EnactedLegislation/Statutes/PDF/ByArticle/Chapter_15A/Article_16.pdf
Image Credit:
https://www.freeimages.com/photo/ring-my-bell-belle-de-jour-1181765
See Our Related Video from our YouTube channel:
https://www.youtube.com/user/ArnoldSmithPLLC?feature=watch
See Our Related Blog Posts: