Charlotte DWI Lawyer Brad Smith answers the question: "Is there more than one way for police to charge a person with DWI?"
Many people mistakenly believe that they can only be charged with driving while impaired (DWI) if they are above the legal blood alcohol concentration (BAC) limit, which is 0.08% in North Carolina.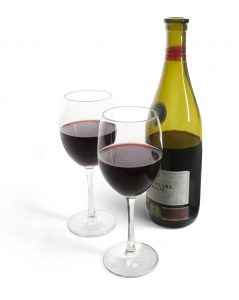 However, you could be charged with DWI even if you blow less than 0.08%. Under N.C.G.S. § 20-138.1, a motorist can face DWI charges for operating a motor vehicle in a public place while:
Having a BAC level of 0.08% or higher; or
Under the influence of alcohol or another impairing substance, including marijuana or opioids.
If you were charged with impaired driving even though your BAC level was less than 0.08%, do not hesitate to contact a North Carolina criminal defense attorney to protect your rights and fight against the charges.
You Can be Convicted of DWI if Your BAC Level is Less Than 0.08%
If your BAC shows less than 0.08%, you may still be convicted of DWI if the prosecutor can prove "appreciable impairment." If it can be proven that a driver's physical and mental abilities were "appreciably" impaired by an impairing substance, the driver can be convicted of DWI even if their BAC level is within the legal limit.
In fact, a person can be convicted of driving while impaired under the "appreciable impairment" theory even if they have no blood alcohol concentration whatsoever.
In North Carolina, prosecutors also use the "appreciable impairment" theory when a driver refuses to take a Breathalyzer test upon the officer's request.
How is Appreciable Impairment Proven in North Carolina?
Typically, appreciable impairment is proven based on observations made by the officer who arrests a driver on suspicion of impaired driving. Some of the observations that may prove appreciable impairment include:
The manner in which the person was operating their vehicle (driving too fast or too slow, inconsistent speed, weaving, swerving, and other indications of impaired driving);
The driver's performance of field sobriety test, including the one-leg stand test; and
Other signs of impairment, including slurred speech, taking too long to produce a driver's license, bloodshot eyes, and others.
However, all of these indications of impaired driving based on observations made by the arresting law enforcement officer are very subjective. For this reason, a skilled and experienced DWI defense attorney on your side can help you challenge the evidence of "appreciable impairment" to dismiss or drop the charges.
For example, a person fumbling with their driver's license could be explained by their nervousness during a stressful situation, while a person with slurred speech may have a medical condition that makes it difficult to talk clearly.
If you have been arrested for DWI even though your BAC level is less than 0.08%, you should contact an experienced attorney right away. Just because your BAC level is less than 0.08% does not mean that you cannot be convicted of DWI in North Carolina. Schedule a free consultation with our North Carolina DWI defense attorneys at Arnold & Smith, PLLC. Get a phone or video consultation by calling at (704) 370-2828 to speak with our detail-oriented and well-versed lawyers with offices in Charlotte, Lake Norman, and Monroe, please contact Arnold & Smith, PLLC today or find additional resources here.
The criminal defense attorneys at Arnold & Smith, PLLC make it their mission to zealously defend their clients on a wide range of criminal matters at both the state and federal levels. These matters may include any charge from traffic offenses; DWI/DUI; drug charges (from simple possession to possession with intent to distribute and trafficking); gun permit denials; weapons offenses; and property crimes (larceny, breaking and entering, robbery, fraud, embezzlement, white collar offenses); to sexually related offenses (indecent exposure; sexual assault, crimes against nature, removal from sex offender registry); and violent crimes (domestic violence; assault; manslaughter; homicide, murder). Other legal issues that Arnold & Smith, PLLC criminal clients may be facing include restraining orders, restraining order and probation violations, expungements; appeals; and immigration issues related to criminal charges. Our criminal defense attorneys are passionate about ensuring that individuals empower themselves by being informed about their constitutional rights, and stand at the ready to fight in the defense of those facing criminal charges.
Source:
https://www.ncleg.net/EnactedLegislation/Statutes/HTML/BySection/Chapter_20/GS_20-138.1.html
https://www.arnoldsmithlaw.com/dwi-dui.html
Image Credit: 
https://www.freeimages.com/photo/wine-1328532
See Our Related Video from our YouTube channel:
https://www.youtube.com/user/ArnoldSmithPLLC/videos
See Our Related Blog Posts: