Charlotte Criminal Lawyer Brad Smith answers the question: "Should I ever plead guilty to a charge?"
When facing criminal assault, battery, or any other type of charges, defendants often claim self defense. When claiming self defense, a defendant is stating that the party claiming to be the victim was actually the aggressor or initiated the conflict that resulted in the need for defense of person, family, or home. In order to prove this, evidence needs to be presented that shows the victim was the one who initiated the conflict. In State v. Bass, the North Carolina Supreme Court stipulated types of evidence that are not permissible in self defense cases to prove provocation.
Case Background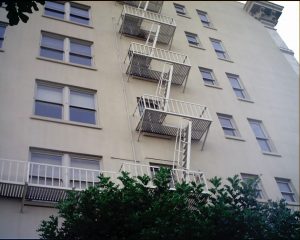 The defendant, Bass, shot another individual named Fogg at Bass's apartment building complex, in the breezeway. The defendant claimed self defense, but was convicted of assault with a deadly weapon that inflicted serious injury. The trial judge did not permit an instruction to the jury about the duty to retreat in a place a person has a lawful right to be because the breezeway was not considered to be part of Bass's home. The court of appeals reversed this and the Supreme Court agreed. The defendant did not have a duty to retreat and the instructions should have been read to the jury. In addition to reading complete jury instructions, the court also outlined what type of evidence is permissible against the victim to prove self-defense.
The other point of contention on appeal was regarding the admissibility of testimony about previous violent acts that were committed by Fogg. The trial judge did not permit this testimony, the court of appeals reversed this decision, and the supreme court reversed again, upholding the trial judge's exclusion. The admissibility of character evidence in North Carolina criminal cases is subject to very strict rules. Not every piece of evidence is admissible and there are specific instances in which the evidence can be introduced.
Evidence of Conduct: Usually evidence of past conduct to prove character is not admissible except when it is to show "a pertinent trait of character of the victim."
Evidence of Fear: A defendant is usually able to introduce evidence that shows why the defendant feared the other party and why the fear is reasonable.
Evidence of Threats: If the defendant has evidence that the other party previously threatened them, evidence may be introduced to prove this.
Contradicting Evidence: In some instances, the "victim" might testify that they are a peaceful person. If this occurs, the defendant is able to counter this testimony with evidence of non-peaceful acts committed by the "victim."
The above is not an exhaustive list of character evidence introduction in criminal cases. You should consult with a criminal law attorney to discuss admissible evidence to prove self-defense. The criminal law attorneys at Arnold & Smith, PLLC are here to help you. Our goal is to give the best defense possible, including introducing a self defense claim when applicable. We introduce as much evidence as possible to establish a successful defense given the circumstances of the case. Contact us today for a consultation. If you find yourself facing criminal charges and need the help of an experienced criminal defense attorney in or around Charlotte, Lake Norman, or our new office in Monroe (by appointment only until 2019), please contact Arnold & Smith, PLLC today at (704) 370-2828 or find additional resources here.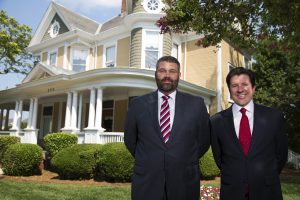 The criminal defense attorneys at Arnold & Smith, PLLC make it their mission to zealously defend their clients on a wide range of criminal matters at both the state and federal levels. These matters may include any charge from traffic offenses; DWI/DUI; drug charges (from simple possession to possession with intent to distribute and trafficking); gun permit denials; weapons offenses; and property crimes (larceny, breaking and entering, robbery, fraud, embezzlement, white collar offenses); to sexually related offenses (indecent exposure; sexual assault, crimes against nature, removal from sex offender registry); and violent crimes (domestic violence; assault; manslaughter; homicide, murder). Other legal issues that Arnold & Smith, PLLC criminal clients may be facing include restraining orders, restraining order and probation violations, expungements; appeals; and immigration issues related to criminal charges. Our criminal defense attorneys are passionate about ensuring that individuals empower themselves by being informed about their constitutional rights, and stand at the ready to fight in the defense of those facing criminal charges.
Source:
https://appellate.nccourts.org/opinions/?c=1&pdf=37543
https://www.ncleg.net/EnactedLegislation/Statutes/HTML/BySection/Chapter_14/GS_14-51.3.html
Image Credit:
https://www.freeimages.com/photo/apartments-1462522
See Our Related Video from our YouTube channel:
https://www.youtube.com/user/ArnoldSmithPLLC?feature=watch
See Our Related Blog Posts: